Unusually low temperatures—as low as –20º C in mid-December—sent shivers down many Croatians' spines. But the snow and frost that have covered vineyards in the northern and eastern parts of the country  made conditions right for yet another excellent sweet wine vintage. With these conditions in place, hard work, education, and intelligent promotion could give winemakers in this south-eastern European country of 4.5 million people one of their best chances yet for greater international commercial acclaim.
Bibich vineyard
Nature has been kind this year to winemakers focused on producing dessert wines, one of the few categories where Croatia has so far proved fit to compete on an international level. Consider the case of Boris Drenski of Bodren Winery, in the Northern Croatian village of Hum Na Sutli, an award-winning winemaker for two years in a row at the Decanter Wine Awards. In 2008, the winery won gold medals for 2005 Chardonnay and 2006 Riesling, leaving behind the competition from countries with longer and more respected winemaking traditions. And 2009's Decanter Awards jury was even more approving of Bodren, awarding it four gold medals.
However, Bodren was not the sole Croatian winner on the Decanter podium last year. The respected wine magazine called the country "the success story of this year's awards," and Croatia took eight gold medals and 27 medals in all, "delighting the judges."
"Croatia really was the discovery of this year: some great white wines, both dry and dessert, with bags of character and a whole bouquet of varieties and styles," said Angela Muir, MW. Could Croatian wines finally be ready to take their place in the more discerning global wine market?
The history of winemaking in the crescent-shaped, south-eastern European country is rather short. In the 1990s, the former Yugoslavia broke apart after almost fifty years of communism. Under the socialist system, legislation allowed the sale of grapes only to state-owned wineries, with the emphasis placed on quantity rather than quality. While exports brought hard currency, winemakers could never realize the full potential of Croatia's varied wine regions, stretching from warm coastline of the Adriatic Sea to cooler climates in the north and east, bordering with wine-producing regions of Austria, Slovenia, and Hungary.
The bloody war for independence in the early 1990s did no favors for Croatian winemakers. The eastern regions of Slavonija and Baranja, although rich in potential, especially for whites, became dead zones in terms of investment, and have only lately started to recover from the conflict.
Clai vineyard
To the west, the Istrian peninsula—known for its native Teran and Malvazija varieties—woke up to winemaking earlier and was never directly hit by the war. However, in the main production area,  Dalmatia, communist-era practices left a permanent mark. This sunbathed southern region, located by the Adriatic Sea, was home to Plavac Mali, to date the most internationally recognizable variety from Croatia. The region is dotted with nearly a thousand islands, many of which featured vineyards with indigenous varieties cultivated during the communist era. With vineyards planted on many inland locations and the coast, the red became, and still remains, the first and most important variety to flood the market in post-communist Croatia. Plavac Mali's moment of fame came after DNA analysis showed it was a close relative of Zinfandel, providing the grape with potential for international commercialization.
Even experienced winemakers initially failed to recognize Plavac's potential, or to adapt to new technologies and follow global winemaking trends. This has resulted in a confusing range of styles of Plavac Mali, with only a few producers, most notably Frano Milos of the Peljasac peninsula, fulfilling the variety's true potential. Unlike the sweet, jammy, unbalanced Plavac Mali of most Dalmatian producers, Milos produces highly characteristic, rustic Plavac Mali reminiscent of the scents of the Mediterranean slopes.
Clai Ottocento
Yet in almost two decades of private winemaking in Croatia, this renowned local type of wine, with its relatively high prices of up to $70 per bottle, has remained mostly confined to the Croatian market. Plavac Mali has left many wine drinkers wanting more, especially on the international scene, where the competition is fierce.
Enter the new breed of Croatian winemakers. Some of them are younger, some of them older, in both age and experience. But what they all have in common is character, quality consciousness, and the global perspective of the winemaking art and industry. Along with Bodren, their names could soon become a regular sight in wine shops all over the world.
Bibich Winery of Skradin, the recently discovered Dalmatian wine location, offers a glimpse of the potential of the otherwise bland authentic white variety Debit. But in the hands of a skilled winemaker under the Lucica label, it's loaded with aromas of exotic fruit.
Also worth of more than an honorable mention is the Clai Bijele Zemlje Winery of the Istrian peninsula, the project of Giorgio Clai, formerly restaurateur in Trieste, Italy. From his village of Brajki, Clai has successfully elevated local varieties such as Malvazija and Teran and to produce white and red wines full of fruity, spicy, and salty mineral aromas. Unfortunately, his production is tiny—around fiftteen thousand bottles per year.
Bibich vineyard
Both Bibich and Clai have clearly looked to the neighboring Italian region of Friuli for inspiration. Learning from greats such as Gravner and Radikon, they are using prolonged maceration for white wines, indigenous yeasts, and little sulphur. Although still newcomers, they have already attained international recognition. Clai has recently been added to the Louis/Dressner portfolio, as well as to the wine list of the critically acclaimed WD-50 restaurant in New York, while Bibich is apparently looking to intensify exports to the US.
Croatia's overall estimated wine production is still only 265 million liters per year, and only a tiny fraction—10 percent, say market experts—is for export. But the country's international profile is rising, and its winemakers are coming of age. Croatian winemaking's two works in progress—Plavac Mali and natural winemaking styled-wines—tell of different worlds with different visions. With more attention devoted to wines of character, as well as to proper tools of promotion, Croatia could keep winning awards while becoming a household name in wine. Commercial success on a larger scale will surely follow.
---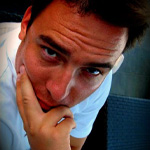 Marko Kovac is a communication and public relations consultant living in Croatia. He focuses on building promotional identities for companies and individuals off- and on-line. He previously worked as a journalist and editor for national and international news outlets. With a strong passion for wines with character, made in a way that respects nature, he often travels in search of winemakers who share this philosophy.