"Picpoul de Pinet?," says a woman doubtfully, picking up a green tinted bottle under the "staff's favorite" sign at a trendy Manhattan wine shop. Though the label is hip and modern, reading "PIC" in giant red block letters, it appears to have the appellation's ancient coat of arms branded on the glass. "Never heard of it! Where's it from? What's it taste like?"
If you like the crisp, bright citrus-driven flavors of Sauvignon Blanc, or the tangy minerality of Albariño—yet crave even more crackling acidity—Picpoul is the grape for you.
This variety can be found in the Rhône Valley's Châteauneuf-du-Pape white blends, yet it is at its finest as the single-varietal wine made in a small, rather obscure, seaside Appellation d'Origine Protégée (AOP) found in the Languedoc area of Southern France. The main village for Picpoul is Pinet, with five other villages (Mèze, Florenzac, Castelnau-de-Guers, Montagnac, and Pomérols) included in the Picpoul de Pinet appellation. (With the new reformed wine classification system in France, the AOP is the highest category, basically replacing AOC wines.)
During the reign of Napoleon III, Picpoul de Pinet was one of the more fashionable wines, with its refreshing nose and palate of lemon verbena, lime, and tangy salt reminiscent of the nearby ocean-sprayed air. Limestone soils reinforce the wine's lip-smacking acidity, which is why the grape is named Picpoul which means "lip stinger" in French.
Funny name, quick comeback
And yes, Picpoul de Pinet wins the laugh-track prize for the wine with the most chortle-worthy moniker. Joke-stumped TV comedy writers long-trained to grasp for words beginning with the letter "P" (think 'pickle, pumpernickel') for laughs when plots fail, would find that mention of Picpoul de Pinet can easily enliven a flat comedy sketch.
Yet despite its tongue-twisting name, Picpoul de Pinet is quickly gaining interest, especially in places like Manhattan, among discerning, value-hunting "cork dorks" who demand exciting new flavors, crisp acidity, and a sense of intense minerality in their wines.
Picpoul—and the entire appellation—is now successfully staging its comeback after nearly a half-century of neglect. In the days of crooners Dean Martin and Frank Sinatra, when Martinis were the drink of choice, the region had one of the biggest gin producers around. Picpoul, with its high acidity, was the grape of choice.
Today producers and cooperatives are focusing on the varietal wine once again, and have improved quality standards to the point that despite its mostly under $10 price, some UK merchants are placing the wine under their "finest" category.
Why? First, there is the wine's dramatic sense of terroir. Second, producers are taking measures in the vineyard and winery to improve quality—namely lower yields and tighter canopy management. Though the grapes are machine-harvested, producers work to preserve aromatic complexity by keeping the juice chilled, allowing a bit of skin maceration, employing a cool fermentation, and using selected yeasts.
Meant to be enjoyed young, Picpoul is usually bottled early and released about nine months after harvest—the perfect white alternative to seasonal  r­os­é win­e­s. And when it comes to pairing Picpoul with the cuisine, you will be hard-pressed to find anything (not Riesling, not Sauvignon Blanc, not even Albariño) that will fare better with shellfish and oysters.
Just take out that shucking knife, and enjoy!
---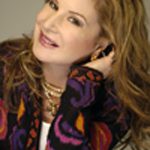 Marisa D'Vari DWS, CWE, CS, CSS is the publisher of the online wine magazine AWineStory has contributed to London's FT, Quarterly Review of Wine, San Francisco Chronicle, Food Arts, Wine Enthusiast, and many other publications. She is a judge for the International Wine and Spirits Competition and wrote her thesis on marketing wine to millennials for the Wine and Spirits Educational Trust.