credi•bil•i•ty– ˌkre-də-ˈbi-lə-tē n. — the quality or power of inspiring belief
If I were less than honest as a critic, I think people would spot that right away, and it would destroy my credibility.
—Leonard Maltin
Robert M. Parker Jr. is the most important wine critic in the world. Period. If you add the word "Bordeaux" to that sentence, as in "Robert M. Parker Jr. is the most important Bordeaux wine critic in the world," it might be possible to add "ever" to the sentence. Indeed, Parker might be the most influential critic of any kind in modern history.
To what does Parker owe his influence? One word, credibility. People believe him. Over time, he has earned credibility.
He and his uniquely American 100-point scoring system exploded onto the wine world with his evaluation of the 1982 Bordeaux vintage. Since then, Parker's rankings on a scale of 50-100 (everything starts with 50, even the most foul laboratory concoctions of chemicals and bizarre grapes) have been the single most important number to the sale of a bottle of wine.
Parker's review of the 2005 Bordeaux vintage was entitled "Is 2005 the Perfect Vintage?" He called it "the greatest…produced during my 30-year career." Under his system, anything scoring 90 points or more is "An outstanding wine of exceptional complexity and character…terrific wines," and anything scoring 96 points or more is "An extraordinary wine of profound and complex character displaying all the attributes expected of a classic wine of its variety…worth a special effort to find, purchase, and consume." In 2005, he scored one-hundred-eighty-seven different wines 90 points or more (including a few he rated "89+" or "88-90"). He rated thirty-four different wines at 96 points or more, including two wines at 100 points, plus another four at "95+," meaning they might turn out to be 96-point wines or more with time.
And people bought. They bought and bought and bought, the points and the buying driving prices to a height not seen since the Dutch went a little crazy with tulips.
But where do you go from there? What do you do if another vintage is as good as "The Perfect Vintage," if you are butting up against the ceiling of your 100-point system, perfection having been achieved, and then nature and winemakers do it again or—heaven forbid—surpass "perfection?"
You add an asterisk.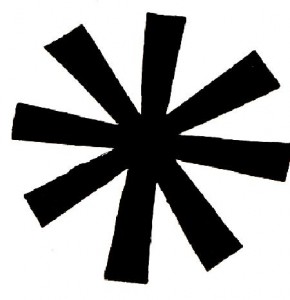 Yup, an asterisk. Instead of coming out and saying "perhaps 'perfection' wasn't the word I should have used," or deflating the score the way countries in trouble deflate currency, Parker added an asterisk. Don't take my word for it. This is what he wrote:
Readers will note an asterisk (*) after some wine scores. I added this to signify when I thought a wine had the finest potential of all the offerings I had ever tasted from that estate in nearly 32 years of barrel tasting samples in Bordeaux.
Instead of going to a 101 point scale, or admitting that he blew the curve in 2005, Parker added an asterisk.
That is what he added, but did he subtract credibility in the process? Ultimately, that's the consumer's decision to make. But let's explore how he used it, to help the consumers along.
First, let's look broadly at the 2009 review. For this vintage, Parker rated a whopping two-hundred and fifty-six wines as high as 90 points, with sixty at 96 points or more, and an amazing twenty-one flirting with 100-point perfection. For those keeping score at home, that's a 38% increase in "terrific" wines, a 57% increase in "extraordinary" wines, and 1050% increase in perfect wines.
That, I must say, is one heck of an increase on "perfection." It's like improving on the Miami Dolphins perfect season of 17-0 by going 178-0.
Okay, let's look at the asterisks, meaning the eighty-five different wines* that were the best he has ever tasted from a particular estate. This jump in perfection means either that in 2009, Bordeaux produced the best wine in the history of, well, history, or that we're seeing a sort of inflation not observed since Weimar Germany. Did the asterisk really mean "the finest potential of all the offerings I had ever tasted from that estate?" Or was it a way of adding a few points to the 100-point scale without saying so?
Actually, that's pretty easy to figure out. First, anything with an asterisk, if it really means that, should either have 100 points or, if lower, still be the highest score the wine ever got from Parker. Let's look at a few:
| | | |
| --- | --- | --- |
| Wine | 2009 | 2005 |
| Carbonnieux | 89-92* | 91 |
| Clos Floridène | 88-90* | 86-89 |
| Clos l'Eglise | 96-100* | 96 |
| Clos Marsalette | 90-92* | 92 |
| Clos Saint-Julien | 91-93+* | 94 |
| Cos d'Estournel | 98-100* | 98 |
| d'Armailhac | 90-93* | 90+ |
| Dalem | 89-91* | 89 |
| Destieux | 91-94* | 93 |
| Duhart-Milon-Rothschild | 94-96* | 94 |
| Feytit-Clinet | 93-95* | 93 |
| Franc-Mayne | 90-93* | 91 |
| Gazin | 94-96* | 94 |
| Giscours | 91-93* | 91 |
| Grand-Puy-Ducasse | 90-93* | 91 |
| la Chapelle de la Mission Haut-Brion | 91-94* | 91 |
| la Tour-Carnet | 91-93* | 91 |
| Lalande-Borie | 88-90* | 90 |
| le Dôme | 95-97* | 96 |
| les Grands Chênes | 90-92* | 91 |
| Magrez-Fombrauge | 92-95+ | 95 |
| Malartic-Lagravière | 93-95+* | 91-93 |
| Montviel | 87-90* | 87 |
| Olivier | 88-90+* | 86-88 |
| Pauillac de Château Latour | 91-93* | 91-93 |
| Potensac | 89-91* | 90 |
| Poumey | 88-90* | 87-89 |
| Saint-Pierre | 94-98* | 92-94 |
| Trottevieille | 91-93+* | 92 |
In other words, every one of those twenty-nine wines scored, in 2005, within or above the range of their scores in 2009. How could the "91-93+" point Clos Saint-Julien be the best Saint-Julien ever, when the 2005 scored 94 points? Is the 90-92 point 2009 Clos Marsalette really better than the 92 point 2005? How about the Pauillac de Chateau Latour, which earned identical "91-93" point scores in both years?
No, something is clearly wrong here. Either the points don't mean the same thing year to year ,or something fishy is happening. What could it be?
Before we answer the last question, let's look at a couple more ratings from 2009. These really stood out to me:
Ad Vitam: The 2009 Ad Vitam is the first example of Ad Vitam I have tasted.
Dufort Vivens: Normally the proprietor at this estate refuses to let me taste, so I was surprised when he did so this year.
Pedesclaux: The 2009 is the first Pedesclaux in over thirty years that I can recommend.
None of those wines got an asterisk. The first Ad Vitam is, by definition, the "wine [that] had the finest potential of all the offerings I had ever tasted from that estate in nearly 32 years." Right? Maybe we give Parker a pass on that one. How about the Dufor Vivens? If they did not let him taste it in the past, isn't it in the same boat as the Ad Vitam? But most interesting is the Pedesclaux. If it is the first he can recommend in over thirty years, why doesn't it get an asterisk? "Over thirty years" goes all the way back before the famed 1982 vintage, so unless Parker was absolutely crazy about the 1978 Pedesclaux, something is missing. An asterisk, to be precise.
So is the 100-point scale inconsistent from year to year? If so, then it has no meaning at all. Or if it has any meaning, it's only valid as a comparison within a single vintage—but nothing in the explanation of scores says anything about that.
If the 100-point scale turns out to be an arbitrary single-vintage rating method, what does that do to Parker's credibility? I respectfully submit that it makes it as dead as Pliny the Elder, the only reviewer with comparable heft in wine history.
The other possibility, of course, is that the asterisk is not really an indicator of "best ever," but just a way to add a few points to the 100-point scale without admitting it. You can't give a wine 102 points in a 100-point scale, but you can add an asterisk and pretend it means something else.
Ultimately, it doesn't really matter what Mr. Parker intended. What matters are conclusions  consumers reach. Will they buy wine based upon a new 100*-point scale?
I don't care about motivation. I care about credibility.
—Eliot Spitzer
---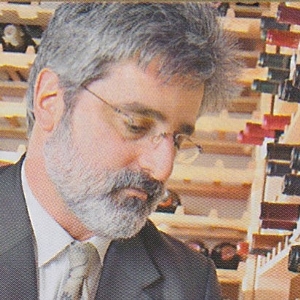 David Honig, the Publisher, looked at the thousands of quality wine blogs and realized there was a ready-made staff for the best wine magazine in the world. David has been running 2 Days per Bottle for two years now, and started up The 89 Project, focusing on that most unfortunate of scores, "89." He is a self-educated oenophile and defers to the tremendous experience and wisdom of the amazing staff at PALATE PRESS: The Online Wine Magazine.