This is the first of a series of three articles on the terroir of Central Otago, the most southerly wine growing region in the world, at 45 degrees South, marked by a dry, semi-continental climate. Known for pinot noir, the region has more than one grape to it—and more than one terroir, as we'll point out over the course of the series.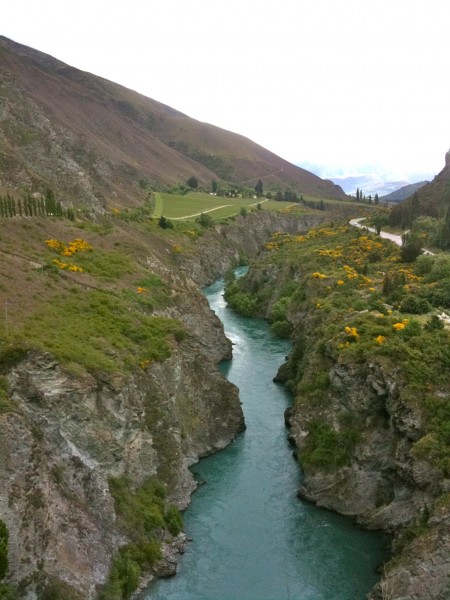 Most drinkers think of Otago as a Pinot mecca—rightly so, as it accounts for approximately 85% of the vineyards—and consider it as one region. Mountanous, with glacial valleys, known for hot summers, cold winters and long dry autumns, it is indeed well suited to Pinot Noir.
However, there is great Chardonnay, Pinot Gris and Riesling too, and there are very distinct sub-regions, proceeding from West to East.
The terroir is marked by a procession of inland basins, amid mountains and valley floors, with old river terraces, escarpments and alluvial fans. All in all, there are seven terrace levels, increasing in age from the lowest to the highest, from the flood plain up to the foot of the mountains.
As per the Central Otago Winegrower's Association, the area has been separated into 6 sub-regions, the most well-known probably being Gibbston (20% of plantings), the Cromwell Basin and Bannockburn (70% of plantings, combined), but there are quality wineries and vineyards in all 6.
In general soils are well-draining, low-vigor, with windblown loess (glacier ground schist), mixed with some river gravel and sand from water erosion: perfect grape growing soil.
Gibbston and Wanaka
Gibbston is the coolest, rainiest and highest (320 – 420 metres) of the sub-regions, and closest to Queenston, the region's main town, and is home to well-respected producers including Chard Farm and Peregrine Wines. Most of the vines are planted on north facing slopes on the south bank of the Kawarau River, in a valley surrounded by mountains.
Typical Pinot Noir grown there would be of the lighter style, with good acidity. I visited Chard Farm, which had the first major plantings in Gibbston, an area originally settled during the 1860's gold rush. Now it is more known for its spectacular bungee jumping bridge, close to the winery.
Although Chard Farm does grow Pinot at their home vineyard in Gibbston, they don't make a 100% Pinot there. They do blend some into their River Run, which is made mainly from Cromwell Basin fruit.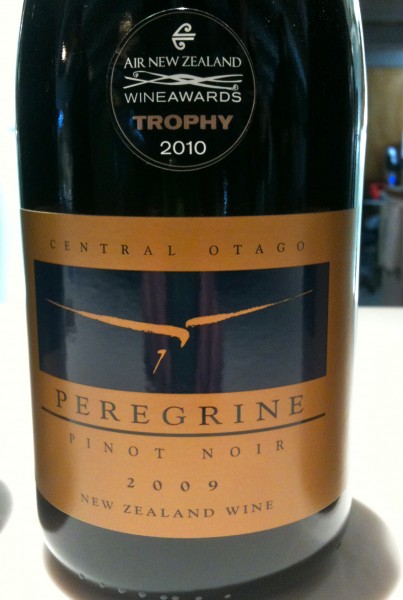 I also tasted wines at the gorgeous Peregrine, which is lower down than Chard Farm, on the way to Cromwell. They use 5% Gibbston fruit in their powerful, award winning Peregrine Pinot Noir (their 2009 made a sweep at the 2010 Air New Zealand Wine Awards, winning the JF Hillebrand New Zealand Ltd Champion Pinot Noir trophy, the Fairfax Media Champion Open Red Wine trophy and the Air New Zealand Champion Wine of the Show). More Gibbston estate fruit ends up in their Mohua (40%) and Saddleback (50%), which are in a brighter, lighter style.
Hawkshead Wines is a winery to try if you want to taste pure Gibbston fruit.
Wanaka is the smallest sub-region with just a couple of wineries, around 25 km northeast of Queenston. Located at a lower elevation, it is similar in climate to Gibbston, but slightly warmer. Grapes are planted near Lake Wanaka. The two wineries located there are Rippon and Maude Wines.
Editor's Note: The second article in the series, on August 8, will focus on the Cromwell Basin and Bannockburn. More detail on Central Otago terroir, including maps, can be found at http://www.cowa.org.nz/.
[author] [author_image timthumb='on']http://palatepress.com/wp-content/uploads/2011/11/craigwinecritic-e1326905926992.jpg[/author_image] [author_info]Craig Pinhey is a wine, beer and spirits writer based in New Brunswick, Canada. You can read more of his stuff at frogspad.ca, visit him at www.facebook.com/Craig.Pinhey.FrogsPad or follow him on twitter as frogspadca.[/author_info] [/author]