First impression of this Gold Coast treasure is interesting, managing to send the usually-mixed messages of up-scale and friendly, inviting everybody in for a great meal. Staff kept the message going, ready with recommendations for food, wine, and things to do the next day with the kids, without ever suggesting a hard sell. They hit the mark, the goal of every good restaurant, in every way letting the customer know their goal was to offer the best possible dining experience.
The wine list is very nice, small, but the selection is terrific and it is very reasonably priced. It was put together with careful consideration and matches the menu well. They offer a wine of the week to pair with seasonal menus. Cocktails are excellent and creative, well-made, and not following the trend of over-sized martini glasses, assuring the drink remains well-chilled. There is a very reasonably priced children's menu that includes ice cream or other desert.
Escargot was excellent, with loads of garlic and butter and a dash of Pernod. The snails were fresh, tender, rich, with a terrific mouth-feel. The fig salad is something special. Get it when it's on the menu.
The house specializes in crépes. Ratatouille crepe had perfectly roasted eggplant. Goat's cheese was not too piquant, but was smooth, creamy, and complemented the more delicate favors of fresh vegetables. The crepe was light, thin, and didn't have an eggy taste that competed with the vegetables. Fresh legumes over couscous are delicious. There is a great selection of fresh fish, meat, and poultry.
The menu includes regular entrees, small-plate selections, and specials. They change constantly, depending upon what is fresh.
Desserts are truly something special and would make this a destination location for those dining at the other great restaurants nearby, including Ra Sushi and Lou Malnati's.
Espresso Pots de Créme was delicious, creamy, with a bite of dark espresso. Gateau au Chocolat was rich with biting dark chocolate, fantastic flavors and finish, rich beyond rich.
A closing glass of Armagnac XO, savored while kids dug into ice cream, brought the evening to a lovely end. It offered up beautiful aromas of caramel and vanilla, with white flowers, with flavors to match and a gentle nibble rather than a big bite.
Bistro Zinc is a destination restaurant, something to savor if you live in the neighborhood and to put on the dining list for any trip to the Windy City. It offers upscale food and get service in a warm, child-friendly environment. Very Highly Recommended (95). DH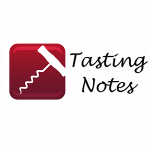 Who : Bistro Zinc
What : Brasserie
Where : 1131 N. State Street, Chicago
How Much : Entrees average $20, Specials a few dollars more. Small Plates $12.