Elizabetta Tosi reports from the giant international wine fair Vinitaly, held every spring in Verona, Italy
Founded 45 years ago, Vinitaly is an international exhibition of wines and spirits—and olive oil. A couple days are open to the public, while several days are reserved for professionals such as buyers, distributors and winemakers.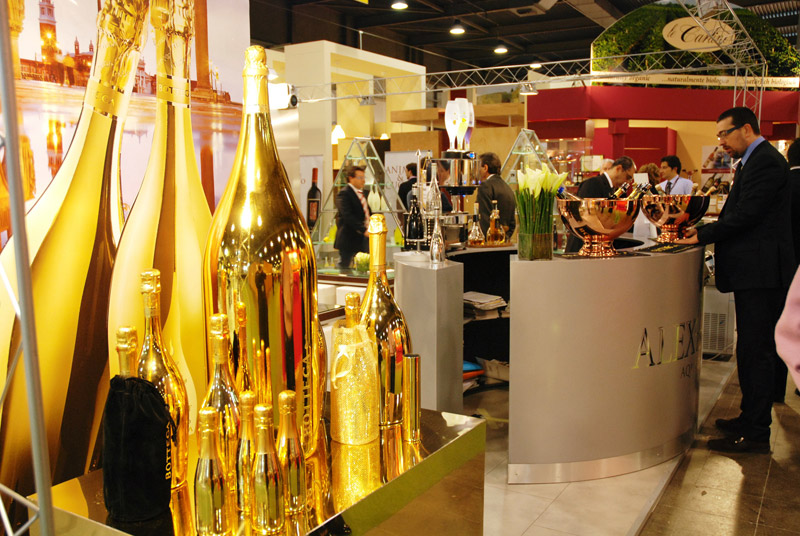 This is a unique opportunity to meet producers from as far away as China, India, New Zealand and Australia, and taste the most famous, expensive, and rare wines in the world. For everyone, it's a chance to update their wine knowledge and catch up on new trends.
Several trends in business pointed to renewed growth in the international wine trade. Translated to consumers, this means more wines, and more types of wine on the shelves of your local wine shop.
"We've seen an extremely dynamic event that generated major opportunities for contacts, especially for smaller companies," said Lucio Mastroberardino, in his dual role as producer and President of the Italian Wine Union. "It is now up to companies to follow through on the opportunities that this exhibition set in motion. [For us] there is an additional spur to move forward and be even more of an instrument to serve these companies."
This year, the 45th edition of Vinitaly set another record, hosting 156,000 visitors. International attendees were up 3% over 2010, at a total of 48,000. Trade  days (Thursday, Friday and Monday) saw a 10% increase.  Of those, said Ettore Riello, President of Vinitaly organizer VeronaFiere, "The top ten countries of origin show Germany in the forefront, followed by the United States and Canada, the United Kingdom, Switzerland, France, Austria and countries in Eastern Europe, with major attendance from Russia, China and Hong Kong."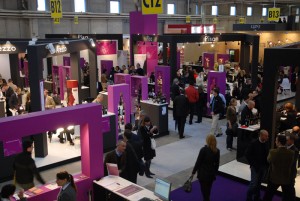 "Growth in international trade [here]," said Giovanni Mantovani, CEO & Director General of VeronaFiere, "is a sign of this trend on the world market. Moreover," he continued, "Despite the dramatic events affecting Japan, attendance by Japanese buyers held steady and Vinitaly in the World is considering a special initiative on behalf of the Japanese people, who hold Italian products and culture in such high esteem."
Famed Piedmont-based producer Angelo Gaja commented: "The export trend is up because established Italian wine cellar exporters have helped create demand over time.  That is not only for their own benefit but rebounds to Italy with importers seeking additional Italian producers for wines that might be less expensive, or higher quality, or more exclusive, less widely distributed."
The most important innovation of this year's fair was probably Sparkling Italy—The World of Italian Bubbles.  Showcasing new technologies and aided by a team of sommeliers, there was a tasting time limit of one hour exclusively for pre-registered trade members and journalists involved in promoting not only the wines, but also the places where they are made. The aim here was to develop a better awareness of various types of sparkling wines in relation to their origins and production methods.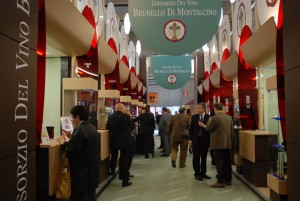 All in all, Lamberto Vallarino Gancia, Producer and President of wine trade association Federvini was happy: "This Vinitaly smiled on business," he said, "Thanks to international contacts and signs of markets in recovery. There is also a great deal of interest in the 2012 edition which will have a new format regarding dates."
Next year, a small revolution is scheduled. For 45 years, Vinitaly has taken place from a Thursday to a Monday, with three of the five days reserved for professionals. In 2012, the exhibition will be scheduled from Sunday, March 25th to Wednesday March  28th.
"We have talked with colleagues about the change of date," said Lorenzo Biscontin, marketing manager at Santa Margherita. "It is an innovation which we are not yet able to evaluate, but it does seem to be a good idea."
Because of other annual wine events in Europe, with this date change for Vinitaly, more professionals are expected to be able to attend next year. It's like saying to the trade: more contacts, more contracts!
---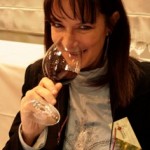 Elisabetta Tosi is a freelance wine journalist and wine blogger. She lives in Valpolicella, where the famous red wines Amarone, Ripasso, and Recioto are produced. Professionally, she serves as a web-consultant for wineries, and in her free time  writes books about Italian wines. She is also a contributor to Vino Pigro.