Palate Press has selected our top ten stories from 2012 and will publish a 2012 Redux article each weekday until January 4, 2013. These stories highlight our featured columnists, widely recognized contributors, and most popular works published through the year. The Palate Press editorial board hopes you enjoy these highlights as we look forward to bringing you the best stories for your palate in 2013.
[box] Editor's Note: "We taste wine with four of our five senses: sight, smell, touch, and taste" but the same wine "tasted" by two people will not be perceived identically. And how do we explain sights, aromas and flavors in our glass? Author Meg Maker takes us through the vocabulary of wine, showing us what we have in common when we experience a wine — and how to express it. –Becky Sue Epstein, Editor[/box]
Pour a glass for each of us. Now, what does this wine taste like? You get apricot, I get peach. You like the acidity, I think it's too much. You get a whiff of spearmint, I think it smells like wet stone and sage. But we agree it's great with the scallops.
We taste wine with four of our five senses: sight, smell, touch, and taste. (Hearing isn't involved, but sound can be a distraction. Have you ever tried to taste Burgundy in a noisy bar?) "Tasting" wine, so-called, isn't only about taste, about the wine's flavors. It's also about its color, aromas, temperature, and texture across our palate. Tasting wine requires us to tune into a mix of signals entering our sensorium, then make sense of the mess.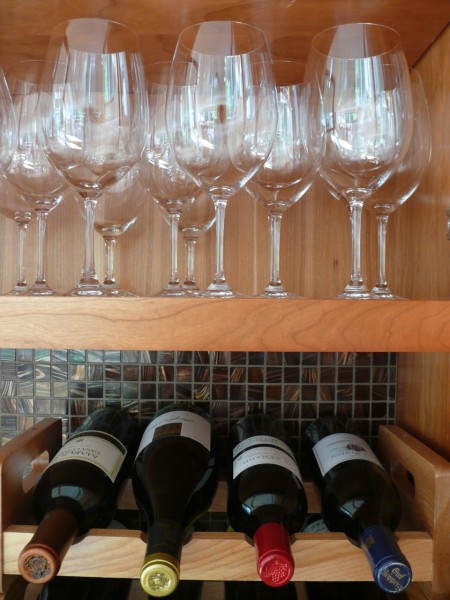 Because taste gets so readily entwined with memory, tasting wine provokes private resonances, too, which add complexity to the task of understanding a wine's effect. If you drank a Barbaresco on the last night of your honeymoon in Piemonte (lucky you), your affinity for that experience will color your perception of any future Barbaresco. You get Piemonte, I get Terroir Wine Bar. <<Continue reading original article>>