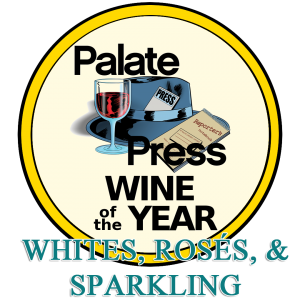 Palate Press: The online wine magazine features 3-7 wine reviews every week which are then considered for Palate Press Wine of the Week by our readers. With 2011 coming to a close, we have compiled all those wines which were selected each week, and ask our readers to now choose the 2011 Palate Press Wines of the Year. Vote in both our polls: reds and fortified wines yesterday, and whites, rosés, and sparkling today.
You can make up to three choices for this category. Voting closes on Friday, December 30, 2011.
We will announce the results of our Readers' Poll, along with the Palate Press Wine of the Year selected in a blind tasting of all the submitted Palate Press Wines of the Week (a poorly-kept secret, particularly for those who already purchased our Best of the Press 2011 Kindle Book) at our Third Annual Grand Tasting, on January 1, 2012.
We look forward to your votes, and appreciate your continued support for Palate Press.
[polldaddy poll=5772895]