This is a delightful blend of zingy cranberry and rich blackberry. The nose shows very pretty high-toned red fruit. The nose shows an interesting blend of red and black fruit, bright cranberry and rich blackberry. The red fruit lingers on a long finish. Tannins are firm and are well balanced with the acids. Drink with duck. Recommended. 89.
(Wined details below.)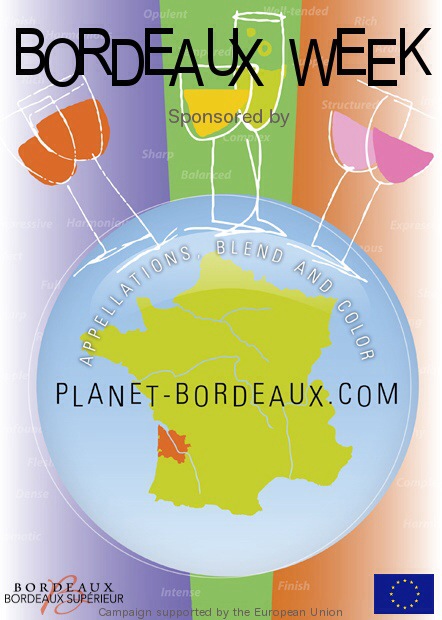 Who: Chateau Lescalle
What: Red Bordeaux Blend
Where: France, Bordeaux, Bordeaux Supérieur
When: 2009
How Much: $11
A word from Planet Bordeaux, the sponsor of Palate Press Bordeaux Week:

Bonjour!

We invite you to take a journey through the beautiful vineyards of Bordeaux & Bordeaux Supérieur appellations – the heart and soul of Bordeaux. Planet Bordeaux winemakers offer fresh new ways to rediscover & enjoy high quality, terroir-driven, affordable wines from the world's wine capital.