I've noticed a bit of inverse snobbery amidst some wine professionals and connoisseurs. Familiarity with so many wonderful wine regions and styles can make them disparaging about "the world's most famous wine".
Perhaps it's a reaction against Bordeaux's ongoing transformation into a luxury brand, or the way the region is being carved up into increasingly anonymous corporate shareholdings. Many of which employ the same famous consultants making the same premium wines at each beautifully manicured estate.
Then again, maybe overt manipulation with new oak, micro-oxygenation and god knows what else is simply out of tune with today's forward thinking wine professional. We all like to show that we value "terroir expression" and purity, rather than 100 point over-extracted wines. We're cutting edge, aren't we?
And let's not get started about the increasingly ridiculous pricing, the annual en primeur charade or the distasteful way that the top wines end up as investment vehicles. Does anyone actually drink this stuff anymore?
Well I do, when I can afford it. (Continued below.)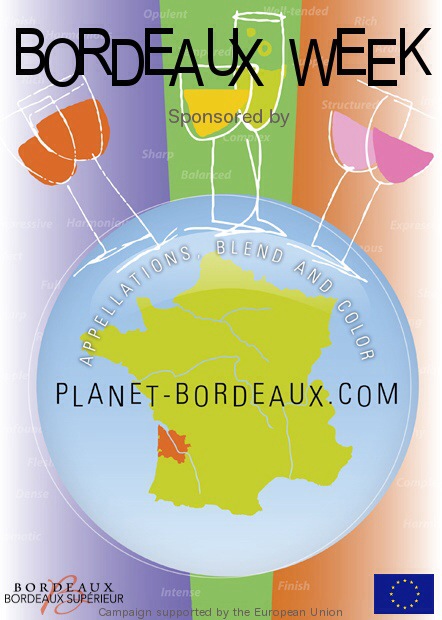 First Love
Red wines from Bordeaux (clarets if you will) were my first love in wine, and even though I frequently spurn them for pastures new, that love has never gone away.
Initially, I had little understanding of other wine regions or styles – and little inclination to gain it. I found new world wines gross, Spanish wines vulgar and Italian wines just too impenetrable. But claret always delivered. As my obsession grew, I began to figure out that left-bank was what really floated my boat – and the more robust the better. St. Estephe, the Medoc's most Northerly commune, became a firm favourite. Nothing makes me happier than a slightly austere Cabernet-dominated blend, with plenty of acidity and a whiff of the humidor.
Later in life, I was drawn to the joys of good Burgundy, Barolo, Loire reds and Friuli whites. Later still, I even learnt to appreciate Oregon Pinot, Barossa Shiraz and Hunter Valley Semillon. Like any diligent post-modern wine lover, I developed a passion for the more geeky areas of the wine world – orange wines, qvevri wines, natural wines. I genuinely love them all.
But claret still has a charm like no other. Of course, I'm mindful of the pitfalls – modern winemaking know-how, plus a succession of ever hotter and riper vintages has changed the character of the wines. Like many, I broke open my piggy bank for 2003, 2005 and 2009, only to be disappointed that their ripeness and opulence was not to my taste. By 2010 I'd learnt my lesson, and the piggy bank was empty anyway.
Beyond the Bling
Give me a cool year like 2002 or 2004 – or a charmer like 2007, anyday. These are the wines that define everything that is unique about Bordeaux – elegance, freshness and drinkability, with no lack of complexity and gravitas. And these "forgotten vintages" are significantly cheaper, in direct proportion to the lack of Parker points they received on release.
English gentlemen of a certain vintage still bandy the term "lunchtime clarets". It might sound fusty but it's a helpful descriptor – a decent wine with 12.5% alcohol, that can satisfy and delight without leaving tastebuds panting or vision blurring.
But did I mention the price problem? I'm still smarting after the experience of drinking a wonderful bottle of Forts de Latour '98, 3 years ago. It set me back a pretty reasonable £45. That wine now retails at 3-4 times the price, and recent "blockbuster" vintages are priced even higher. I am not ever likely to buy or taste it again (unless some generous soul pours it at a tasting).
There is a solution. I learnt to stop "label drinking" when my pocket started hurting too much. There are legions of small and increasingly quality-minded Bordeaux producers, many in the lowlier appellations surrounding the Medoc and right bank citadels. Finding the best producers takes more research (ideally, make friends with your local independent wine merchant) but can be extraordinarily rewarding.
$30 is enough to bag wonderful classic clarets – without over extraction, 200% new oak or the need to wait 20 years before opening the bottle. Spending the extra money on a Médoc Cru Classé, or a 100-point wine from a blockbuster year may upgrade your status in certain profligate circles, but it's really no guarantee of a better wine.
Perhaps the ennui around Bordeaux is simply due to its universality. It is hardly up and coming, or anyone's new discovery. But I reach for it, not when I want thrills or adventure, but simply for refreshment and pleasure.
A word from Planet Bordeaux, the sponsor of Palate Press Bordeaux Week:

Bonjour!

We invite you to take a journey through the beautiful vineyards of Bordeaux & Bordeaux Supérieur appellations – the heart and soul of Bordeaux. Planet Bordeaux winemakers offer fresh new ways to rediscover & enjoy high quality, terroir-driven, affordable wines from the world's wine capital.