Break-ups are tough: rampant emotional swings, loss of appetite, dividing up stuff and friends, figuring out how to move on. I've been dealing with all of that in the past few weeks, but in my case, the list includes one more trauma: the daily pain that the loss of a shared wine cellar inflicted on my already shell-shocked life.
I met my now former boyfriend at a wine event. We fell in love over a plate of good food and more than a few glasses of decadent Pinot Noir. As our relationship evolved, I became part owner of a cellar of fabulous wines, contributing bottles of the Oregon Pinot I adored, and giving measured opinions on everything he brought to the table—a slew of domestic wine along with bottles from France, Italy, and Spain.
It was always good stuff. We drank bottles of Champagne before leisurely weekend dinners. He slowly converted me to the subtle wonders of White Burgundy. We sucked down crisp Alsatian Rieslings and bracing Chablis before cracking bottles of reds that hailed from Burgundy and beyond.
It was a fine and happy life—or so I thought. In a moment, it was over. I packed my stuff and a few cases of wine and moved into a sublet to sleep on an inflatable bed. Instead of planning meals around which bottle of wine to open, I was eating alone. (I've yet to find a perfect pairing for a dinner of scrambled eggs and toast.)
I wasn't eager to drown my sorrows by drinking the small collection of wine I earned in the five years I worked at a family-run winery in Oregon's Willamette Valley. Those bottles deserved to be saved for a happier day. But I was thirsty and in need of a little liquid courage to help me survive my bleak emotional landscape, to carry on with aplomb. So I did what I thought a self-respecting person in my position would do: I slowly ventured back into the game.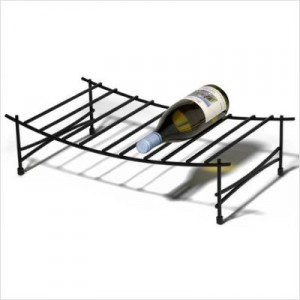 But where to start? I tried out the bar of a low-lit restaurant, but the glass pours were more expensive than many bottles in the grocery store. My new neighborhood had several wine shops, but there I often felt the siren's call of vintages far out of my price range. Trader Joe's was a cheap and easy bet, and I knew there were some decent wines on the shelf. But after one evening of over-cooked pasta and a glass of sweet, ripe Full Moon Zinfandel (price: $4.99) I decided I had to pull myself up by my bootstraps. There was nothing particularly wrong with cheap wine, but I figured I was worth a whole lot more—at least fifteen bucks per bottle.
So I set out to find a few wines that would make me happy and inspire me to start cooking again. I was ready to sit down to a nice dinner instead of simply munching an apple with almond butter while checking my email. I was craving wines that made me think: profound wines, passionate wines, wines from old vines that would stain my teeth and warm me up.
I found a few, and I have to say, it's amazing how a hot meal and decent glass of wine can make you start to feel whole again. Here are my top picks for wines that help heal a heartache (or at least mine):
2008 Borsao Garnacha "Tres Picos" Campo de Borja ($14.99): This chewy Spanish red is made from old vine Grenache. It is rich, tannic, and benefits from a lot of swirling in the glass to open up its flavors of dark red and black fruit, chocolate, and spice.

2007 Bodegas Volver Tempranillo la Mancha ($12.99): Another Spanish red that helped my mind take a vacation, this time a super sexy Tempranillo. Filled with dark fruit and smoke, it's supple and juicy, well-balanced and utterly drinkable. But watch out: it screams red hot passion—think Penelope Cruz in a glass.

2007 Cave de Rasteau "Dame Victoria" Côtes du Rhône Villages Rasteau ($13.99). Post break-up I ran off to France for a couple of weeks and drowned my sorrows in bottles exactly like this. It's 70% Grenache, 20% Syrah, and 10% Mourvedre, a perfect drinking wine, great with any kind of food (or no food at all). I swoon over the red berry flavors with just a hint of minerality. C'est parfait.

2007 Henry Lagarde Malbec Mendoza ($12.99). Breaking up means discovering new regions (Argentina) and varietals (Malbec). After drinking a glass of this I discovered my heart is still capable of fluttering. This wine is intense and complex, earthy and a little oaky, filled with red and black fruit and dark chocolate. Pour it with a steak still very pink in the middle.
My research continues. If you have any suggestions, please leave a comment!
---
Anne Zimmerman is working on a book about the food writer M.F.K. Fisher. She lives, eats, and drinks in San Francisco.