For three days every May, winemakers and wine enthusiasts gather in Paso Robles, California, for the largest international celebration of Rhône wines in the world. Now in its nineteenth year, the Hospice du Rhône's seminars, exhibits, and large- scale wine tastings attract throngs of eager attendees.
This was my first visit to HdR. Beyond the sheer debauchery of the event, I was struck by a curiously strong and supportive bond of friendship and apprenticeship between the producers. Camaraderie and mutual respect among winemakers in a particular region is hardly a rarity, but among the California Rhône winemakers, it appears to be both intentional and constant. Working both individually and together, they target their own collective success while further strengthening the growth and quality of the American wine industry.
I have observed distinct generations of American Rhône Ranger winemakers. The first and now-iconic generation included John Alban (Alban Vineyards), Randall Grahm (Bonny Doon Vineyard), Bob Lindquist (Qupé), and Jim Clendenen (Au Bon Climat)—the men who brought Rhône grapes to the Central Coast of California nearly 30 years ago. Once established, though, this old guard took the next generation of promising young winemakers into something like a collaborative apprenticeship.
This wasn't a new phenomenon in California winemaking; more than a decade before them—and a couple hundred miles to the north—Robert Mondavi assisted other up-and-coming wineries by sharing his farming and winemaking techniques, grape clones and vine shoots, and assisting with marketing strategies. Mondavi understood that any improvement in the quality of wines coming out of Napa Valley was would benefit everyone in Napa Valley.
Among the Rhône Rangers, though, this effort wasn't spearheaded by one individual but appears to be a continuing effort within the entire community.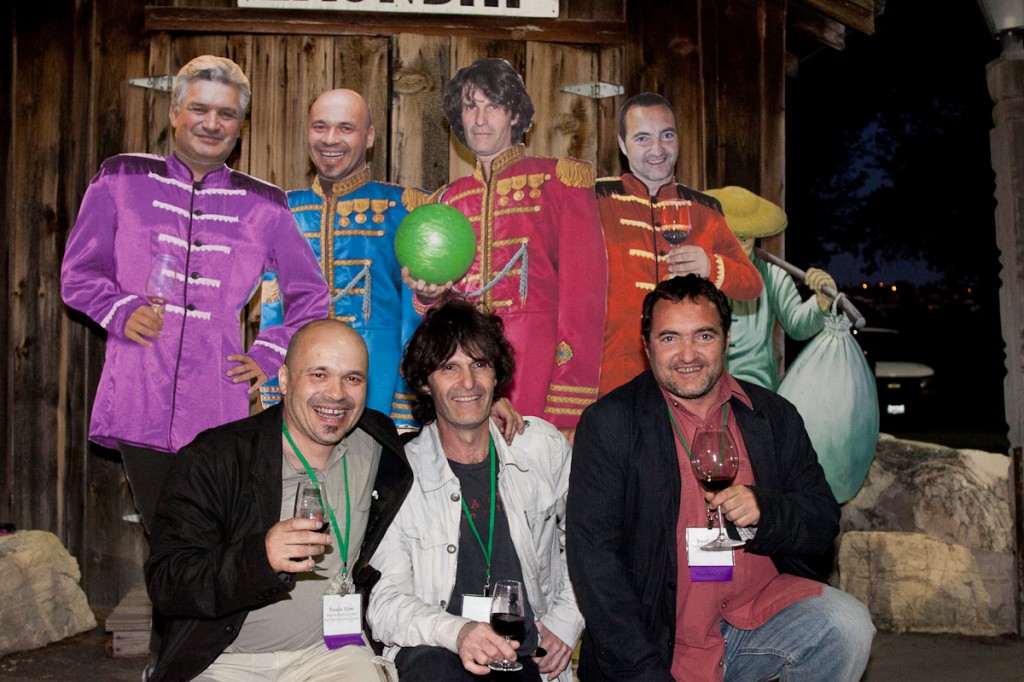 The second generation of Rhône winemakers, such as Pax Mahle (Wind Gap), Eric Jensen (Booker), and Cris Cherry (Villa Creek), emerged about ten years ago. They've been making and selling their wines long enough to establish their names in the marketplace, but are still in the process of developing a larger, more robust market for Rhônes in the United States. Their wines showcase characteristics that hint at their shared upbringing and ongoing camaraderie.
It's a tightly knit group, but not impenetrable. Eric Jensen noted what an honor it is to be guided by his winemaking heroes. "Kids watch and try to emulate Lebron James and Kobe Bryant," he said, "but would never have the opportunity for private lessons from them. In the wine world we sometimes have the opportunity to emulate and train with our favorite winemaker, so the real question is 'how do you not?'"
Promising young Rhône winemakers like John Cabot (Cabot Vineyards) have also found encouragement and support from the older generations. Cabot's cool-climate Syrah already has a loyal following among wine drinkers, but the highlights of his weekend at Hospice du Rhône were the accolades that the veteran producers bestowed on his wines. To Cabot, a respected colleague's praise is far more exciting than a good review from a critic. "It is a bit intimidating," John shares, "growing and producing wines that you hope will stand up to and be distinguished from so many outstanding Rhône producers. It is a dream come true to have guys like John Alban, Charles Smith, and Bob Lindquist taste our wines and think so highly of them."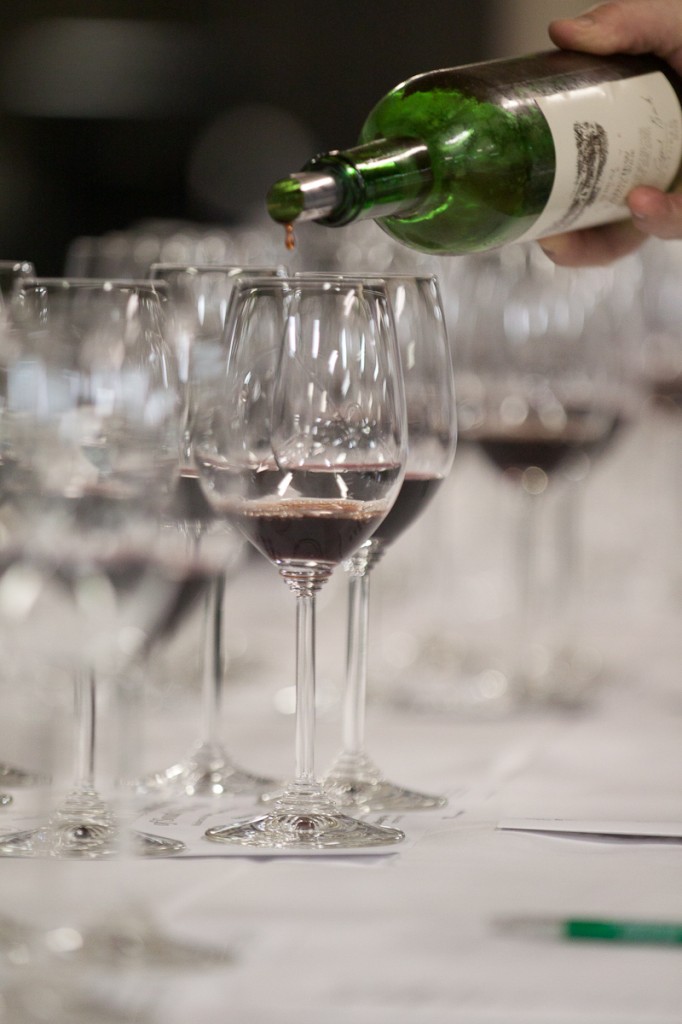 Mutual respect among Rhône winemakers is not uniquely New World, either; the French contingency at Hospice du Rhône is also closely tied, both professionally and socially, to its American counterpart. Young winemaker Shane Finley (Shane Wine Cellars), for example, poured for Domaine Pierre Gaillard, where he had served an internship. Shane's winemaking style is influenced by Gaillard's, but in a way that expresses the unique qualities of California fruit. "My wines are a testament to his influence," Shane told me, noting that Gaillard "loves balance and nuanced expression of the vineyards. I strive to achieve those components in my wines. DPG and the small village of Malleval are always with me when I am making wine."
On the subject of generational and international apprenticeship, Shane proudly claims that "Pierre took a chance on me when I was new to the industry. I didn't speak French; I didn't have a degree in enology or viticulture; and I had worked only two vintages prior to my arrival there. Pierre is a risk-taker and visionary. I am very fortunate to have met him."
Veteran French producers such as Francois Villard and Yves Gangloff revel in their superstar status here, but the "Old World" and "New World" seamlessly combine. Several of the French winemakers have teamed up with their California counterparts to create wines to combine styles and/or grapes from each winemaking region. François Villard and Dave Miner of Miner Family Vineyards are working together on several winemaking projects, and Morgan Clendenen of Cold Heaven Cellars is currently collaborating with Yves Cuilleron on two white wines, one using fruit from California, the other using a blend of barrels from each producer's Viognier.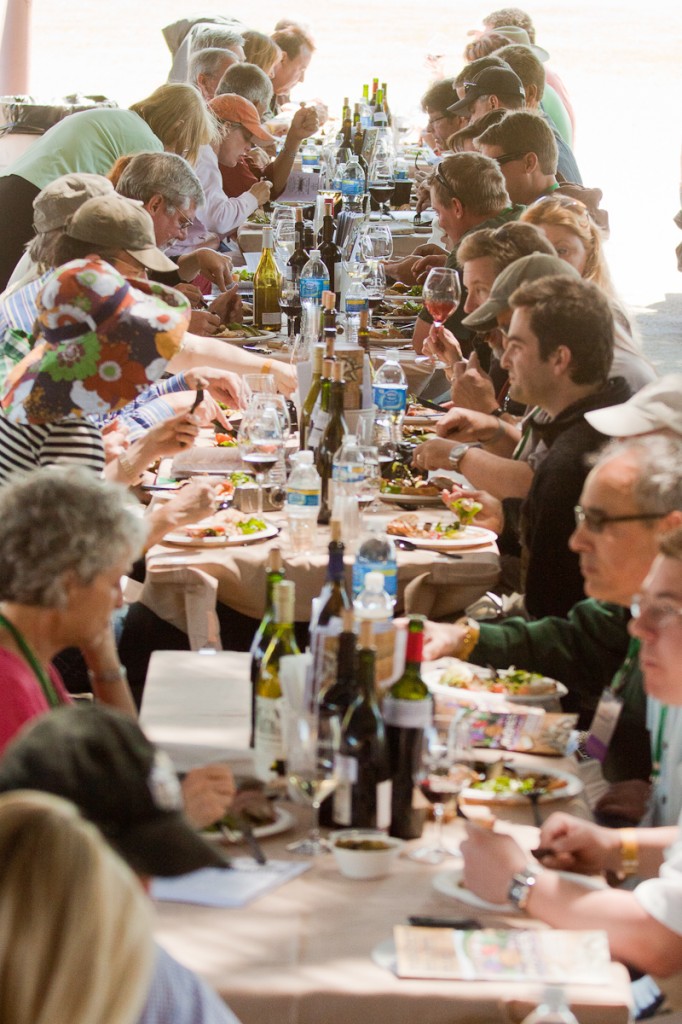 But if it sounds like the streets flow with milk and honey in the Land of Rhône, ask a winemaker about his sales. "The scene blew up in the early 2000s as hundreds of producers jumped on board, and vineyard acreage was exploding—unfortunately much faster than consumer demand for Syrah," reported John Cabot. "So here we are, and Syrah is a tough sell in the general marketplace. Good thing I'm young!"
As a business owner myself, I expected to see a competitive environment at Hospice du Rhône. In my industry, professional relationships are different, especially now when the supply of non-essential goods far exceeds demand. Friendships and trust don't come easily. Yet here, where the "non-essential goods" smell like bacon fat, violets, and cracked peppercorns, and the business owners are rock-star farmers and colleagues, nobody seems to know any other way.
Photos courtesy of Mel Hill.
---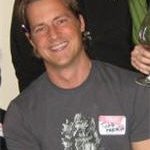 Todd French is a cellist with the Los Angeles Opera, the President of StringWorks Inc., and the founder and administrator of WineBerserkers, home of the craziest bunch of wine geeks in the world. Todd lives in Dana Point, CA with his wife, daughter, and two very poorly behaved dogs.