2014 might just be the year of the fruit-flavored wine. If you've missed this trend, just do a quick Google search – fruit-flavored cocktails with wine as their base have been gaining massive market share over the past three years, with growth of "aromatized wines" at 70% a year, compared to a mere 0.6% in the conventional wine sector.
Nothing divides opinion more than a trend like this – on the one hand, more retail-orientated pundits tend to applaud any trend that translates into more sales, whilst on the other, traditionalists and wine connoisseurs will be appalled.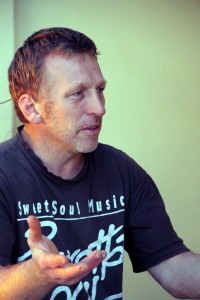 2014 for me has been about something different. More than any other year, I've had wines in front of me which not only had no commercial potential, but which were not even available to buy in any retail scenario. You might ask what's the point of writing about such obscurities? To boast of their exclusivity perhaps? No, I have a better reason.
Wine has a vast cultural history and diversity, and in many wine producing countries it remains joined to the hip with local food and custom. There are winemakers littered across the globe whose primary reason for producing is not to turn a profit, but rather because they gain joy from perpetuating and refining traditions – traditions that have a resonance and a meaning, even in our consumer-dominated 21st century.
A short holiday in Slovenia reminded me that wine isn't first and foremost a product – it often becomes one, by necessity, but that shouldn't be where it begins and ends. Take Janko Štekar, in Brda (Western Slovenia). Janko makes a range of both conventional white wines and "orange wines" (or skin-macerated white wines if you will). As we moved from the young, fresh styles that Janko makes for his guests at their pretty agriturismo, to the more "geeky" styles, Janko remarked "you get to a point where you have to decide if you're making wine to make money, or whether you want to produce stuff you actually believe in".
The Štekars support themselves from a range of farming and tourism activities, and have no ambitions to have their wines gracing your local hypermarket. Their produce has integrity, a link with a tradition, and most important of all, it's delicious. But commercial? Barely, one suspects. At least they do actually sell their wine.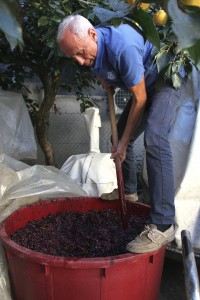 Marinko Pintar is a semi-retired successful businessman, with a trucking company to his name, and a burgeoning wine industry in his Nova Goriza backyard in Slovenia – but although he produces slightly over 1,000 bottles a year, Marinko doesn't sell any of it, preferring to give it away to friends and relations. I wonder why, as I sit in his tiny cellar, tasting delicious Rebula, Malvasia and other gems from his half dozen used barriques and plastic fermenters.
Marinko tells me how he rediscovered Slovenia's traditional skin macerated white wines – "I never used to enjoy conventional white wines, they gave me a headache. But when I started drinking traditional orange wines, I felt nourished. I thought this is an important style which we have to continue producing". And that's exactly what he now does, using small plots of abandoned vineyards where the owners are too old or infirm to harvest the grapes themselves.
Then there is Swiss postman Stefano Délitroz, who vinifies minute plots of obscure Valais grape varieties, together with uber-grape geek José Vouillamoz (who just happens to be one of the world's leading experts on grape DNA). Délitroz's late harvest Petite Arvine 2001 is one of the most luscious, fresh and perfectly balanced sweet wines I've tasted in the Valais, far outclassing some commercially made examples. But with a production of merely 29 liters, this is wine made almost for whimsy, yet it rises above mere curiosity due to the exceptional quality.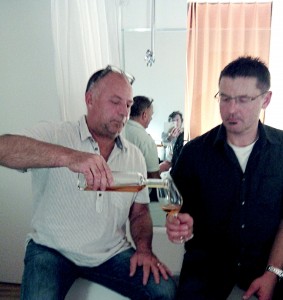 Experiences like these reinforce the fact that wine isn't just a consumer product that's bought and sold, like bathroom tissue, frozen peas, or alcopops . If wine were defined purely by units shifted, by market trends or focus groups, it would not retain the magic that spurred countless artisans to tend their grapes, me to write this column, or you to read it. Sure, if bottom line is all that matters, maybe fruit-flavored concoctions are the way to go, but I'll stick with the dreamers, the idealists and even the slightly unhinged – they have better liquids in their glass.