Brian Mullaney and John Dawson at Zachy's Wine and Liquor in Scarsdale, New York, are hoping a donation of 20 lots of incredible wines will help a family which has suffered for months from their daughter's summer disappearance.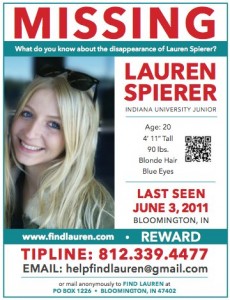 Robert and Charlene Spierer's daughter Lauren disappeared from Indiana University June 4, 2011. She was returning to her apartment after a night with friends. She was last seen around 4:30 a.m. and there have been no resolution, suspects, or arrests in the case since.
The Spierers have spent considerable time in Bloomington conducting searches, hanging posters, dealing with the media and conducting online auctions of memorabilia to raise the necessary funds for the search, posters and a private detective.
Rob Spierer has been a Zachy's customer for 15 years and developed a friendship with the two salesmen. Mullaney took handbills noting the details of Lauren's disappearance around Scarsdale and had repeatedly offered any help he could to the distraught couple. Then, "when Brian heard we were involved in fundraising activities, he offered to put together a package of wines for us to auction," Spierer said. "From the beginning they have only said, without reservation, 'what can we do to help?' They have treated me not just as a customer, but as someone who they know on a personal level and care about. My family feels that of all the businesses in our community, Zachys have helped us in the most selfless and caring way."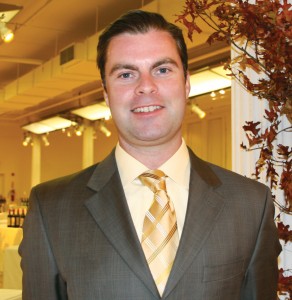 "Rob loves wines and the differences that entails with wine," Mullaney said. "We love to discuss vintages, regions, producers, varietals, New World vs. Old World production, critics and food pairings. I asked Rob to let me know how I could help and while at dinner in October said 'why not auction off some wines to help raise money for the Find Lauren Fund?'"
The wine lots are impressive. "We love Rob," Mullaney said. "John and I scoured for wines in our collection, through Zachy's cellars and came up with great donations we felt would help raise funds. The wines are from some of the most sought-after estates in the world and are donated in the hope to raise funds to help find Lauren Spierer."
A few of the highlights include a 1966 Latour, ; 1927 Croft Port "Best Port Vintage of the 20th Century"; 1962 Lafite Rothschild; 1970 La Tour Blanche; 1978 Chateau Latour; a rare 1953 Margaux, and many more.
Mullaney said Zachy's is often asked to donate to various causes, much like any local retail business. The Zacharia family, which started the business in 1941, has always been generous. "The Spierers are neighbors of the store and are literally my neighbors," Mullaney said. "I wanted to be involved in the efforts to help find Lauren."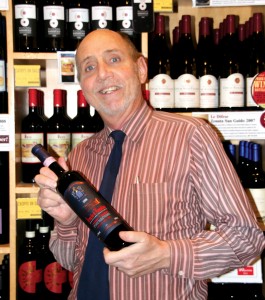 Spierer remains amazed at Zachy's help and the help and support his family has received since his daughter's disappearance. "There have been many people helping us with our efforts to find Lauren, including thousands of searchers that came to Bloomington," he said. "The local support in Bloomington has been incredible. We feel a part of that community, albeit through the most unfortunate of circumstances."
Palate Press Publisher David Honig was contacted to help with the fundraising efforts. "We care and we can," Honig said, talking about the online magazine's involvement. "When Lauren's father first reached out to me, he was looking for potential individual wine buyers, one phone call at a time. I knew we could use Palate Press to reach wine buyers around the world."
"I also knew that this was a unique situation, a combination of a tragic event and stunning wines. Given that combination, it was very easy to volunteer some of our time and pages to the cause. It also made a difference that Lauren is an IU student. Palate Press is based in Indianapolis. We live in two different communities, the international wine community and the local Indiana community. When given an opportunity to help one with something loved by the other, it was very easy to say 'yes.'"
Proceeds from the online wine auction will go to the "Find Lauren Fund," established by the Helene G. Simon Hillel Center at Indiana University. It is a not-for-profit organization that supports Jewish students The winning bidder of each lot will be asked to make their payment to the Find Lauren Fund. The Hillel Foundation is a 501(c)(3) charity. Palate Press will not collect any proceeds as part of this auction. The buyer will pick up the wine at, or pay shipping from, Zachy's in New York.
THE WINE FOR LAUREN AUCTION CATALOGUE CAN BE FOUND HERE.
Please submit your bid in the comment section for each auction lot. If the reserve is met, the auction will be won once a bid goes unanswered for a full calendar day.
For more information about the search for Lauren Spierer, please visit http://www.findlauren.com.