The marvelous people from Cork & Cracker, in Indianapolis, contributed this amazing French set. It includes a bottle of  N.V. Pierre Peters Champagne Blanc de Blancs Brut Cuvée de Réserve, a personal favorite, a 93-Parker rated Chateau St. Pierre 2003, and a 750ml Château Doisy-Daëne. Total retail value is $200.00.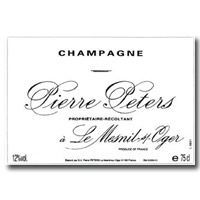 "Pierre Peters, a small grower producing grand cru Champagne of tête de cuvée quality, still provides good value. His reserve blanc de blancs (100% Chardonnay) features crisp acidity, balanced yeastiness, and great length. Importer Terry Theise introduced grower Champagne to the United States, and this is one of the pearls from his portfolio." Robert Bath, MS, Sommelier Journal, October 2009.
"Cuban toast, citrus, and citrus blossoms. The mouse smooth and gentle. It was a delightful mouthful, all bubbles and smiles." DH, Palate Press: The online wine magazine. 
———————————
Lot 41 – Chateau St. Pierre
"A powerhouse effort…Opulent, full-bodied, and rich." Robert Parker, 93 pts
"I've always been slightly partial to St Juliens because the wines seem a little rounder and sweeter, a little less stern than some of the other classified growths, and in fact, the word elegant is often used to describe them – right after the words harmonious and fruity. Chateau St. Pierre is a Cabernet Sauvignon lover's wine. Chateau St Pierre is a blend of 70% Cabernet Sauvignon, 20% Merlot and 10% Cabernet Franc. I tasted the St Pierre twice when I was in Bordeaux in April 2004 and my notes say, 'Black! Black! Color. Raspberries! Dense fruit. Ripe. Excellent. Complex. Long. Really outstanding.'"  Cynthia Hurley, La Route de Vin
——————————–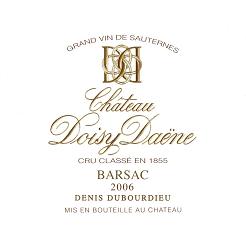 "A Sauternes with lovely caramel and pineapple character. Full-bodied and medium sweet, with a long, flavorful finish. Best after 2001." 91 points Wine Spectator (01/2000)
"This impressive bottling offers a moderately intense nose of coconuts intermixed with smoke, cherries, and honeyed lemons and pineapples. There is outstanding purity, gorgeous fruit, seemingly low acidity, and an excellent fat, fleshy finish. This wine may merit an outstanding score if it develops more complexity." Robert Parker.
Opening bid is $100.00. Minimum bid increment $10.00.
[How it works- Each auction lot will get its own post. As soon as it gets its own post, the auction is live. Once a bit of time has passed, and people really know about Wine for Haiti, lots will go live AND HOT. Every item will got "hot" if bidding reaches retail value.  Once hot, each lot is on a 24-hour cycle, ending at 10:00 p.m. Eastern Time. If a lot goes a full 24 hours, from 10:00 p.m. to 10:00 p.m., without a new bid, the last bid in the comments wins. If we get into a bidding war, with the same people going back and forth, one day at a time, we will post something in the comments of that Auction Lot and schedule a time to bid to the death, at a time mutually agreeable to everybody involved.]
For more auction Wine for Haiti auction items, please see the Wine for Haiti Auction Catalogue.