If some consider Pinot Noir the thoroughbred of varietals, then the Willamette Valley may be the Kentucky Bluegrass of wine regions. There is something in the soil that sets the Willamette Valley apart from other wine regions. Many speak of the terroir in northern Oregon, comparing it to other world-renowned regions, with its many changing weather and abundant microclimates. But locals contend that terroir in the Willamette Valley encompasses something more—the community.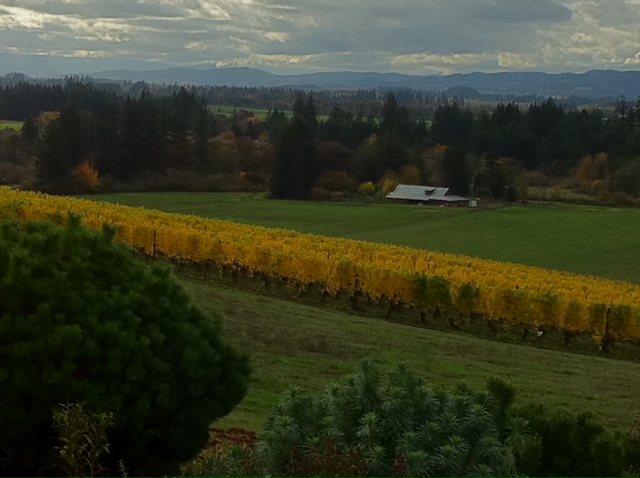 "It's not just the soil, the weather, the aspect. It's the people—their hard work, their effort, their labor—that contribute to this area's terroir, to its soul," insists WillaKenzie Estate winery owner Bernard Lacroute, a Burgundian native and former hi-tech executive.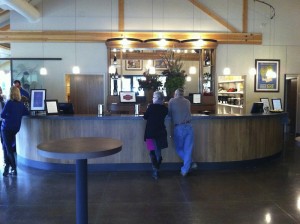 Lacroute, who founded WillaKenzie Estate in 1991 with co-owner Ronnie Lacroute, appreciates his workers, and is not afraid to show it. He feels fortunate to be able to provide health care benefits to his vineyard crew and their families. "The Hispanic workers are integral to the success of the vineyard." Lacroute maintains.
Other winemakers agree, but not all can afford to supply similar benefits on their own. Hence creation of the ¡Salud! Program—unique in the nation—which provides health and dental services to seasonal vineyard workers and their families, typically via mobile screening clinics brought onsite to the vineyards.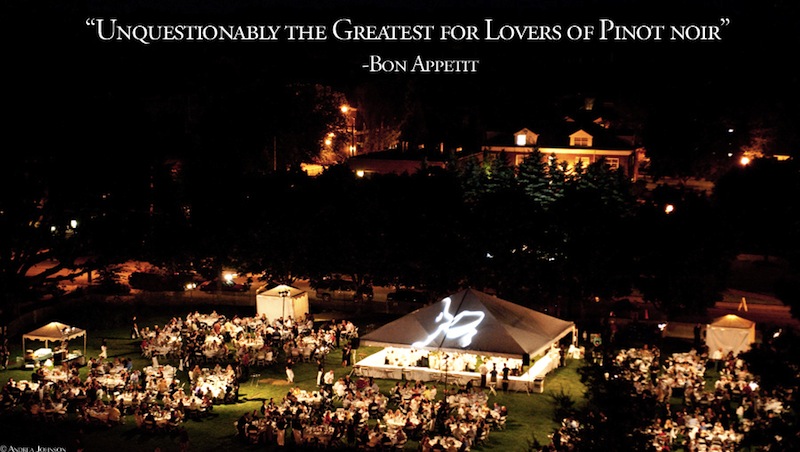 Program funds flow in part from ¡Salud!: The Oregon Pinot Noir Auction. This annual November auction features highly coveted cuvees created especially for the event by Oregon's premier winemakers. ¡Salud! also enjoys partnership with another area program, the International Pinot Noir Celebration (IPNC).
The first International Pinot Noir Celebration launched in July 1987. Since then, the IPNC has evolved into a weekend of worldwide winemakers, wine enthusiasts, restaurateurs, and wine retailers in McMinnville, Oregon. Here participants relish farm-to-table cuisine, sample over 250 wines, and listen to luminary guest speakers as Jancis Robinson and Robert Parker. A portion of funds raised during IPNC weekend fund the ¡Salud! program.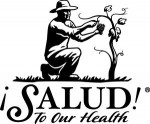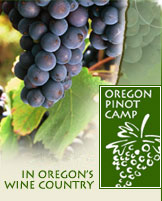 Additionally, every June, the Oregon Pinot Camp (OPC) hosts small groups of wine trade members for a three-day series of workshops with over fifty participating winemakers and vineyards.
These programs illustrate what can be done among a community of winemakers with a shared belief that "we're all in this together." It is what sets the Willamette Valley apart as a wine region.Moreover, as Bernard Lacroute points out: "This area's high concentration of family-owned and operated wineries allows visitors a unique opportunity to personally meet the winery owners and winemakers directly in the tasting rooms—impossible in other wine regions."Susan Argintar, the Wine Guide for Beaux Frères Winery adds: "Keep in mind that most of the wineries in the Willamette Valley are small, family-owned operations. We are not a large production area. This allows us to focus on making quality wines." Indeed, most Willamette Valley wineries typically produce between 5,000- 20,000 cases annually.  Compare these figures to California's wineries, for example. In 2011, California's Stag's Leap produced over 20,000 cases, while behemoth E.J. Gallo weighed in with a whopping 75 million cases.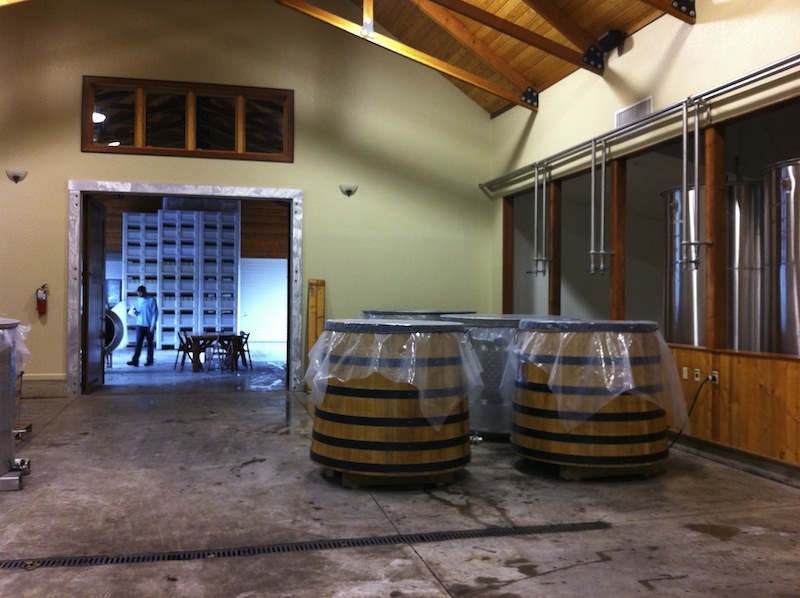 Lynn Penner-Ash of Penner-Ash Wine Cellars sums it up this way: "The community is very supportive of each other and in the early years worked hard to make sure everyone was making the best wines they could. We all felt that one bad wine could hurt all of our efforts to sell and promote Oregon. It was always BRAND OREGON first, then BRAND Penner-Ash."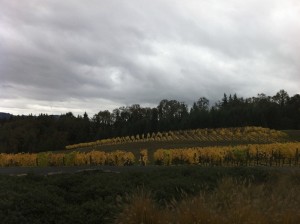 Penner-Ash, a twenty-five year veteran female winemaker in the Willamette Valley, continues: "We have friendly competitiveness but would always reach out to help if needed. I've borrowed fermentation tanks, run fruit through [an]other winer[y's] sorting line to see the impact of a de-stemmer on our fruit, borrowed [a] press [one] time when mine broke … we are all comfortable asking for help from our peers!"
Just ask Byron and Dana Dooley of Seven of Hearts Wines and Luminous Hills Winery, who moved to the Willamette Valley in 2004. Byron echoes the belief that his success as a winemaker stems directly from generous advice and mentorship provided by area legends such as Aron Hess of Daedalus Cellars, Ed Fus of Angel Vine, and Ken Wright of Ken Wright Cellars, as well as the ongoing support he has received from the Carlton community at large. He is not sure he could have made it as a new winemaker in any other region.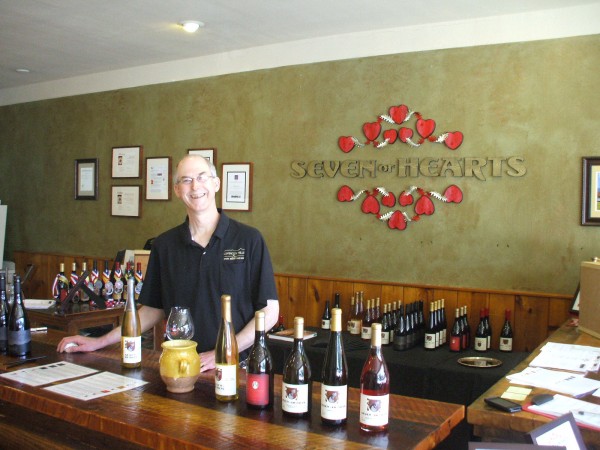 Susan Argintar of Beaux Frères concludes: "The community support among winemakers and growers here is palpable. We kinda feel we're the underdog, so we really help each other out. Willamette Valley is all about family and friendship. It's what gives this region its soul."
[author] [author_image timthumb='on']http://palatepress.com/wp-content/uploads/2012/12/LMArcher.jpg[/author_image] [author_info] Terroirist, foodie, and author of binNotes.com – 'a blog for those who consider wine an art, not just a beverage'—L.M. Archer holds the French Wine Scholar designation from The French Wine Society, membership in the Society of Wine Educators and Pacific Northwest Writers Association, and a B.A. from Smith College.[/author_info] [/author]