As usual, before Vinitaly my email box is full of invitations to events: press conferences, round tables, seminars, workshops, etc. And as usual, due to lack of time, I have to decline the most of them. But this time there was an invitation that intrigued me: a tasting of torbato.  "What? a whole tasting of whiskey?" No, the "torbato" mentioned in the press release wasn't the Italian translation of the renowned spirit,  it was a grape, and a wine. Even better, at least four wines.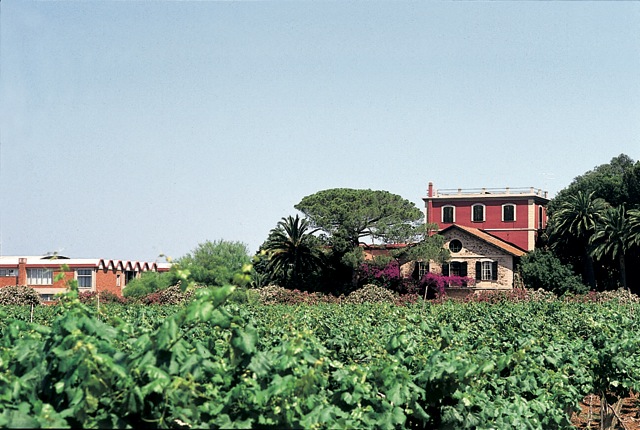 To learn more, I scheduled an appointment and on the last day of Vinitaly I went to the booth of one of the most famous wineries in Italy: Sella & Mosca, a company that focuses on the production of quality wines from Sardinian native grapes like vermentino and cannonau.
With a few glasses of Torbato in different styles – still, sparkling, fresh, aged – in front of us, the manager and winemaker Lorenzo Barbero and I started talking about its history.
"Where is this grape from?" I asked him.
"Nice question! Though we cannot say for sure, this grape seems to have originated in Spain, where it's also called vitis iberica or turbat. It arrived in Sardinia during the Catalan reign.  Some researchers believe that torbato's origin was in the Aegean area, most likely in Greece. From there, the Phoenicians brought it to Spain. You can find it in France as well, under the name malvoisie du Roussillon, in the AOC region of the Côtes du Roussillon. Anyway, here in Italy the torbato grape has always been strictly linked to the story of Sella & Mosca in Sardinia."
"Why?"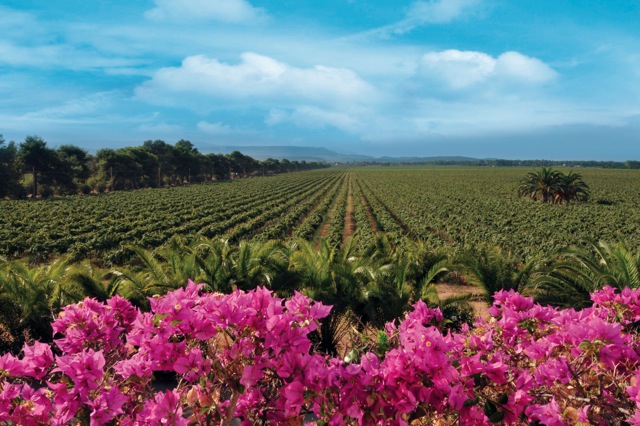 "Our company was founded by two friends, the engineer Erminio Sella, nephew of the famous Italian statesman Quintino Sella, and the lawyer Edgardo Mosca. They were both fascinated by Sardinia, and one day, toward the end of the 1800s, they went to the plain of Alghero for a hunt. Looking at the soil there, they thought it would be an ideal area to cultivate rooted cuttings; their goal was to restart European wine production after the vineyard plague phylloxera.
Initially they decided to found a plant nursery; their catalogue contained numerous grape varieties. Among them was torbato. Later, when Sella and Mosca chose to turn their plant nursery in a winery, they also planted torbato. At present, we have about 130 hectares planted with this grape, and we are [nearly] the only ones in the world, because all the plantings of torbato disappeared over the course of the 20th century."
In fact, it seems that in France, in the Roussillon region, there was a slight resurgence of interest in this grape in the 1980s, when new cuttings were imported from Sardinia, but currently Sella & Mosca is the leading producer in the world. Even in Sardinia itself, Barbero confirms: "Yes, because torbato is such a difficult grape to cultivate that over the time it has been replaced by other varieties.  It ripens later than other varieties, around end of September to the beginning of October, so you have to maintain the bunches in perfect health for a long time. It's a challenge, because in the Alghero zone ,which is close to the sea, the climate is unusual, and in August the morning dew moistens the grapes and the leaves of the vines. But, we are proud to say that nowadays our torbato wines have become icons of Sardinian oenology."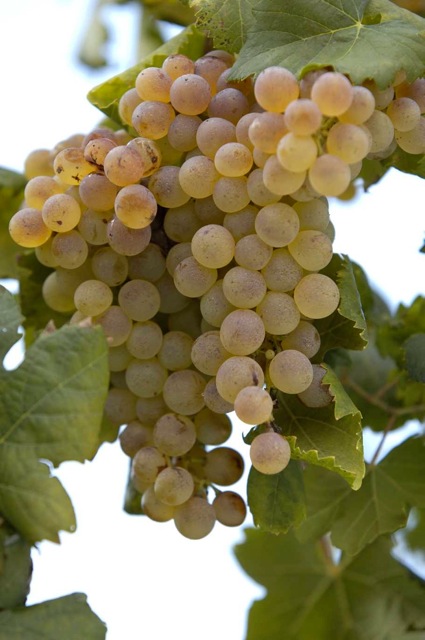 The company has four types of torbato in its line: Torbato Alghero DOC, the base wine; Terre Bianche Torbato Alghero DOC;  the estate's top Terre Bianche Cuvee 161 Alghero DOC; and the sparkling (classic method) Torbato Spumante Brut. Due to its commitment to this rare grape, Sella & Mosca made torbato well-known throughout the world and this success allowed it to gain recognition within the DOC denomination of Alghero.
Do you think that your efforts have changed the general concept of 'Sardinian white wine'? I asked.
"Yes, I think so," Barbero says.  "In the past, people considered the white wines from this island difficult to drink — heavy, often oxidized.  But our Torbato is a light wine, very fresh and pleasant."
Furthermore, this grape is slightly aromatic, isn't it? What are its more specific olfactory features?
"I would say, in general, mature yellow fruits, a touch tropical, with scents of citrus.  But especially, torbato has aromas rife with Mediterranean herb fragrances. Perhaps this is its most outstanding characteristic."

I tasted several different styles of torbato wine and here my notes:
Sella & Mosca Terre Bianche Torbato Brut: the name of this and the following wines comes from the chalky soils of the Alghero region, derived from ancient marine sediment. This classic method sparkling wine with a fine and subtle perlage is straw yellow in the glass, with pale green highlights. On the nose it's elegant, with scents of varietal fruit blended with the complexity of yeasts and nuances of fresh baked-bread. The taste is fresh and vibrant, long and pleasant.

Sella & Mosca 2011 Cuvée 161 Terre Bianche Torbato Alghero DOC: a wine perfect for Sardinia's shellfish. The color is yellow shading into gold over time.  The nose is initially a bit unexpressed and reluctant to emerge, then it opens into scents of typical Mediterranean herbs like myrtle, rosemary and laurel. The palate is initially austere, but has a velvety softness in the finish. Elegant and full bodied, its acidity perfectly complements a mineral savoriness. In the finish, a touch of vanilla among the herbs.
Sella & Mosca 2012 Torbato Alghero DOC: the entry-level wine. In Italy, you can find it in many stores, a very affordable value wine. It's a summer wine, let's say — fresh, pleasant, slightly salty with the green of herbs and lemon in the nose and on the palate. A real souvenir of Sardinia.
[author] [author_image timthumb='on']http://palatepress.com/wp-content/uploads/2010/02/162f729-e1266674226608.jpg[/author_image] [author_info]Elisabetta Tosi is a freelance wine journalist and wine blogger. She lives in Valpolicella, where the famous red wines Amarone, Ripasso, and Recioto are produced. Professionally, she serves as a web-consultant for wineries, and in her free time writes books about Italian wines. She is also a contributor to Vino Pigro.[/author_info] [/author]