Challenged with pairing wines this Thanksgiving? Though turkey day is regarded as a most traditional American holiday, increasingly it is celebrated in the U.K., and foodies flock to gastronomic restaurants with highly educated sommeliers that are increasingly attaining the Master Sommelier level. Turkey is a traditional main dish for Christmas in the U.K., so wine pairings with turkey are not news there.
In the past, the title Master Sommelier (MS) conjured up images of a Jeeves-like character with a silver tastevin slung around his neck. Today MS level sommeliers are increasingly young and energetic, both male and female. You can spot them jet setting around the world winning competitions and even appearing on cuisine/wine centered reality shows.
A prime example is Laura Rhys, MS, knighted Head Sommelier at Hotel TerraVina in Hampshire, U.K. by its Master Sommelier/Master of Wine owner, Gerard Basset, in 2007. When it comes to pairing wines for Thanksgiving, Laura says: "I believe it's important to choose wines without too much tannic structure when dealing with meats such as turkey. Look for softer fruitier reds or even richer, more full-bodied styles of white wine." She suggests specifically: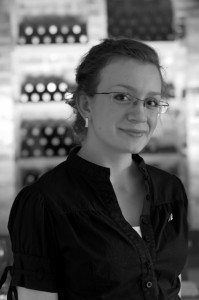 Quinta do Tedo, Douro, Portugal, 2008 (low priced). A soft, fruity wine, made from a blend of Touriga Nacional, Touriga Franca and Tinta Roriz, with soft black fruits, chocolate and some hints of spice, but it's all balanced with some lovely ripe tannins. The slightly spicier character of this wine will be delicious if served with accompaniments such as spiced red cabbage or a spiced cranberry stuffing.
Pinot Noir, TerraVin, Marlborough, New Zealand, 2009 (mid-priced). A beautiful example of Pinot Noir with red fruits, sweet spice and smoky, toasty notes. Its delicate structure but richer fruits match well with the texture of turkey, but will also complement side dishes such as "pigs in Blankets," a UK favorite, which is chipolata (or small cocktail) sausages wrapped in bacon) or Brussels sprouts with chestnuts and pancetta.
Puligny Montrachet, Louis Carillon, Burgundy, France, 2008 (high-priced). White wines match well with turkey if they have enough depth and body. White wines also tend to have more acidity, which works well if there are any creamy side dishes. Louis Carillon produce wonderful chardonnays with such complexity whilst still retaining a rich lemon, baked apple character with some mineral notes, elegant use of oak and of course a lovely freshness on the finish.
Another young MS is Xavier Rousset, manager and co-owner of two exciting London restaurants, the 1 Michelin star restaurant Texture, and the 28°-50° Wine Workshop & Kitchen. When pairing wine with turkey, Xavier goes with the basics, suggesting (at the low end) a dry style of Austrian Riesling, ideally federspiel (medium weight of the three styles) and a young vintage. This could also be a great wine to accompany cornbread and a simple salad at the start of the meal.
As a delicious medium priced option for turkey, Xavier suggests a Pinot Noir from New Zealand with "plenty of fruit. This is a great choice for guests who like red wine with white meat; especially as this berry flavored wine will pick up the notes from cranberry accompaniment.
In my own experience, many of us are now comfortable with transcending, to some degree, the old rule of white wine with white meat, red wine with red meat. The modern school of thinking is that it's all in balancing the weight of the dish, which includes the way it is cooked and also the sauces. So a roasted turkey with spicy stuffing and caramelized Brussels sprouts can stand up to Xavier's suggestion for hearty red wine drinkers with deep pockets, which is a Sangiovese based wine such as a Brunello or super Tuscan.
To Laura's and Xavier's fabulous suggestions I would add one more pairing of my own: 1995 Les Picasses Olga Raffault. This wine is from the Loire region of Chinon where Cabernet Franc is king; there it is a spicy red varietal with flavors of red currant, forest floor, and tea. Les Picasses comes from limestone terroir with vines that are over fifty years of age, and the wine is smooth, elegant, and richly perfumed with red fruit. Though Cabernet Franc is not an expensive wine or one regularly traded on the auction market like fine Bordeaux, it improves magnificently with age, and 1995 is a classic vintage. There are younger vintages available, too. I hope these wine pairing suggestions encourage you to visit a store and find the perfect match for your meal.
---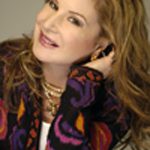 Marisa D'Vari DWS, CWE, CS, CSS is the publisher of the online wine magazine AWineStory has contributed to London's FT, Quarterly Review of Wine, San Francisco Chronicle, Food Arts, Wine Enthusiast, and many other publications. She is a judge for the International Wine and Spirits Competition and wrote her thesis on marketing wine to millennials for the Wine and Spirits Educational Trust.