During a recent New York tasting of Mike Grgich's Croatian wines, his daughter Violet was the star attraction—in addition to the wines, of course. Napa-based Grgich is Croatian, and his winery there is called Grgić Vina. (Both English and Croatian are pronounced "gur-gich.") Violet was in New York for their Croatian wines' new vintage debuts.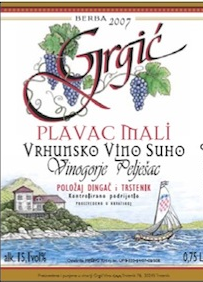 As it happens, I have tasted in Napa with Violet and also in Croatia at the winery. The Croatian wine company produces only two wines, one white, one red. When I visited there about five years ago, I tasted only a red wine made from the plavac mali grape; I don't think they had begun producing white wine yet.
At that time, I had just been to the nearby Dingač Peninsula, where plavac mali grows readily. I had tasted some very good examples of this red wine, and a few old-fashioned rustic examples. At Grgić on the Croatian mainland, I was surprised—and disappointed, knowing Grgich's Napa wines—to find that I didn't love his Plavac Mali. It wasn't modern and it wasn't old-fashioned, either. For me, it didn't really work.
At that tasting, I also didn't love the 2007 Grgić Plavac Mali. My notes: wood, tar, green herbs in the aroma, caramelized fruit aroma and flavor, a bit too sweet, tannins not integrated. Alcohol 15.1%.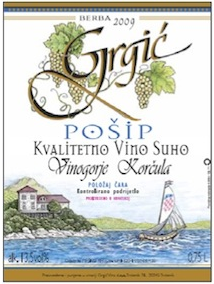 Perhaps this wine will come together in the future, say in about five years? Currently, it retails for $45. There are 200 cases in the US; total production 1,800 cases.
The big surprise was Grić Vina's 2009 Pošip, a white wine. In Croatia, I tasted several examples of this wine on its native island of Korcula, and frankly, I didn't get it. But this Pošip is lovely. Grgić Vina picks early, containing the grape's tendency to over ripeness and limiting its alcohol to 13.5%. The wine's fruit, minerality and acidity are well balanced. The price is a bit steep at $22 retail, but the scarcity principle prevails because only 150 cases (2,100 total production) have been shipped to the US. The importer is Vinum USA.
---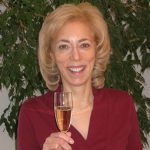 Becky Sue Epstein is Palate Press's International Editor. An experienced writer, editor, broadcaster, and consultant in the fields of wine, spirits, food, and travel, her work appears in many national publications including Art & Antiques, Luxury Golf & Travel, Food + Wine, and Wine Spectator. She began her career as a restaurant reviewer for the Los Angeles Times while working in film and television.