A third-generation winemaker, Piero Incisa della Rocchetta comes from a family that's legendary in Italian winemaking. His grandfather was the creator of Sassicaia, one of the first Bordeaux-style blends in Italy and a wine that inspired many imitators. After time spent at the family wine estates, Piero began his own project far from home, buying vineyards in Argentina's Patagonia region in 2004. Situated in the Rio Negro Valley about 620 miles south of Buenos Aires, his estate Bodega Chacra has quickly become known for its Pinot Noir.
I spoke with Piero at an event organized by a Canadian wine agency, Trialto, at the Saint-Sulpice hotel in Montreal.
Why Pinot Noir?
Pinot Noir is a grape I started drinking at a young age, and I always enjoyed it very much, maybe because when you're young, your palate is so incredibly sensitive that you shy away from bigger grapes. Pinot, especially from Burgundy, has a tendency to be very, as French people say, soyeux. It's very silky, soft. It's not over-extracted, it's not over-tannic, and it has a certain…symphony. There is a lot of complexity that comes to your mouth without it being overwhelming. So I was attracted (and am still attracted today) to the organoleptic elements within the grape. But only if it's a wine that shows typicity, because if you over-mature the grapes, it doesn't taste like Pinot anymore. I think that Pinot is a grape that has no character. [Rather], it has tremendous character, but wherever you plant Pinot, it will show you the terroir in a transparent way, much more than Cabernet or other red grapes.
How would you describe the terroir of Patagonia?
We have four distinctive seasons, which are very precise and very delimited. Secondly, we have very cold nights, because we are in a desert, and the cold nights are usually very helpful to retain acidity and to give you complexity. We also have a very strong luminosity, which ensures a maturation of the grapes that is fairly even every year. Lastly, we have constant strong winds, and that allows for nature to cleanse itself. In other words, wind is a cleaning element, because it blows away all the pests that you can find in the vineyard. You have organic areas and then you have Patagonia, which is organic on its own because nature makes it organic anyway.
So would you say that the winds that blow through and get rid of the pests help you sustain biodynamic practices?
Yes. We're in a desert, so we only have 30% humidity, which means that we never have mold. Even if it rains, wind comes in and dries everything up. So we never have to treat, because nature treats for us. To be organic and biodynamic in Patagonia is incredibly easy, because nature does most of the work.
What was it about Patagonia that captured your interest?
What captured my interest was a wine I drank in New York. It had organoleptic aspects that reminded me of Pinot from Burgundy. From there, I had this wine on my palate and in my head, and after a couple of months I decided to get on a plane and go down there to see where the wine was made. I found these vineyards that were abandoned, planted in 1932 and in 1955, and they were unique in the sense that there were no clones. It was a massal selection, so planted on their own rootstock. There was an incredible biodiversity in these vineyards, with an incredible complexity.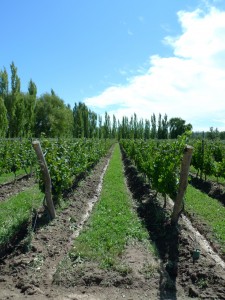 I think that managing to make Pinot that is 12% alcohol (and in the case of our [Chacra Cincuenta y Cinco] in 2010, the alcohol is only 11.5%) is also thanks to the fact that our vineyards are ungrafted. I've heard an argument that ungrafted, pre-phylloxera vineyards manage to reach phenolic maturation at lower alcohol levels. People say that if you are at 12 or 13 degrees, you cannot reach phenolic maturation with Pinot, and you will always have a little bit of greenness in the glass. I think that in our case, that's not true. We managed to reach phenolic maturation, because the wine has absolutely no green in it. And at the same time we managed to have an alcohol content that is low, which is what I'm looking for. I prefer to have balance and typicity and (hopefully) finesse rather than extraction or concentration.
---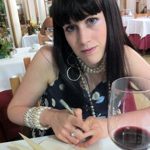 Lesley Trites is a writer and editor living in Montreal. She holds the Advanced certificate from the WSET and blogs about wine at Girl on Wine.