Blogging has become a mainstream component of many businesses. While blogging and social media may not entirely replace traditional media, they are becoming increasingly important channels in media and sales tactics. Blogging's growing importance in the wine industry will be celebrated at the third annual American Wine Bloggers Conference, WBC, held this June in Walla Walla, Washington.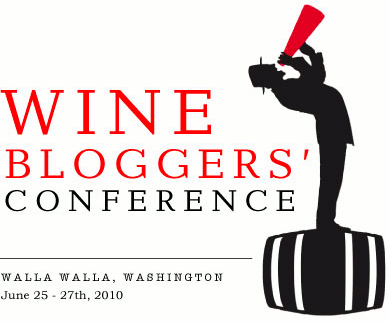 Joel Vincent and the Open Wine Consortium started WBC to encourage quality and responsible blogging in all aspects of the wine industry. On June 25, 2010, new media innovators and wine industry leaders will convene in southeastern Washington for a three-day symposium that will create a one of a kind opportunity for  300 individuals from the blogosphere, public relations, and  wine industry to collaborate and  discuss the current and future communications trends in the wine world.
The WBC is an event that attracts both aspiring and seasoned wine bloggers. The location was chosen with purposeful interest in the surrounding wine region, though it's neither easy nor extremely affordable to get to Walla Walla. The cost of travel, accommodations, and of taking several days off from a day job pose a hardship for many bloggers, leaving them unable to attend the conference. The Wine Bloggers Conference Scholarship Fund was created in 2009 to raise funds to help bloggers in need make it to WBC. The fund encourages diversity by seeking bloggers at all levels, even those who are just beginning to learn about wine. Last year the scholarship sponsored thirteen bloggers from around the country to attend WBC.
Grace Hoffman of Cellarmistress's Cellar Talk, a 2009 Scholarship recipient, writes the following about her experience:
Our tough economic times can be even tougher on a citizen blogger. I blog about wine as a hobby, for the sheer love of it, with the goal that someday I may be able to make a living at it or something similar. But for now, I am just like most other bloggers. Most wine bloggers have regular, non-wine related jobs, or are students. Some may have lost their jobs.

The WBC Scholarship has impacted my life in so many ways it would take hours for me to thank everyone. Since the conference took place, I have forged friendships and relationships with many wineries, winemakers, citizen bloggers, and other industry people. I am getting more comfortable in being able to successfully write about my favorite subject—wine. My blog has become popular with many followers and appreciative wineries. The experience has proven invaluable. Their generosity gave me the extra boost I needed to forge ahead. What more can I say? I wish every wine blogger could experience this!
In 2010 the WBC Scholarship Fund has awarded nine scholarships to citizen wine bloggers—those with no business affiliation—to go to Walla Walla in June. The fund has received donations from six wineries, including Hahn Family Wines, Mounts Family Winery, Cornerstone Cellars, Cartograph Wines, and Cleavage Creek. Industry businesses have also contributed, including Vin65, Melissa Dobson PR & Marketing, and the Academy of Wine Communications. Even 25 fellow bloggers and individuals who believe it is important to support blogging have contributed toward the scholarship.
While not every applicant is able to receive funds, the goal is to select those citizen bloggers who show an extraordinary passion for blogging, who are active writers, and who have a compelling need for financial assistance. This year of the nine bloggers selected, three are graduate students studying wine and all but one are first-time attendees of the Wine Bloggers Conference.
The 2010 Wine Bloggers Conference Scholarship recipients are as follows:
It's only through the generous support of individual donors and the wine community that the WBC Scholarship Fund will be able to continue sending bloggers to the WBC in future years. Everyone in the wine industry is encouraged to consider supporting the scholarship fund and to attend the conference. It's a unique opportunity to learn from hundreds of other writers, bloggers, and wine professionals.
Visit the WBC Scholarship Fund website to read more about this year's recipients. And if you're interested in making a contribution to the WBC Scholarship Fund, please contact me, Thea Dwelle, at wbcscholarship at gmail dot com.
---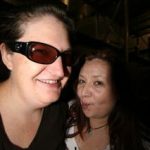 Thea Dwelle is a software professional by day, and a wine blogger and wine lover by night. She is actively involved in the blogging community, as well as several wine trade associations and events. She strives to continue learning about wine, wine regions and the industry by creating dialog with as many industry professionals and consumers as possible via her blog and twitter.