Until recently, very little wine was bottled and shipped from Puglia. Now, this emerging wine region is trying to establish its identity with indigenous grapes, and is also working to upgrade both its wines and its reputation after being known as a bulk wine zone.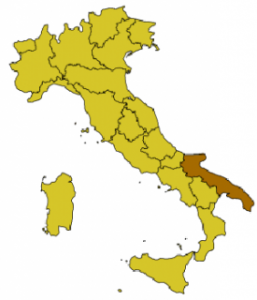 When I went to Puglia a few weeks ago, I found that the rumors abounding in the wine world are true: the wines of Puglia are becoming more interesting and their quality is improving.  This region, also known as Apulia, occupies "the heel of the boot" in Italy.  It's been a thriving area for millennia, since it was part of the Greek empire only about 40 miles across the Adriatic to present day Albania, just north of Greece.
Local growers are turning into producers and local winemakers are bottling more of their own wines.  Everyone seems to be experimenting with blending, and some results are better than others. Puglia and its wines are most interesting when you actually visit this emerging Italian wine region, mainly because little of their production gets to the outside world (though that is changing).
While wines and olive oils have been made here for centuries, Puglians rarely got credit when their products were shipped out.  Puglia still supplies more olive oil than any other province in Italy. And 70% of its wines (down from 80%, recently) are produced in bulk, not bottled.  The bulk wines end up in the north, sometimes acknowledged and sometimes flying under the radar in blends—kind of an open secret.  Occasionally there's an Italian wine scandal when someone tallies all the wine bottled in another region and realizes it adds up to more wine than that region produces.  (But there's no documented proof—I'm just saying…)
Back to the documentable wines: though there are a respectable 25 officially denominated wine regions (qualified as DOC or Denominazione di Origine Controllata) in Puglia, no wine region has reached the higher DOCG (Denominazione di Origine Controllata e Garantita) status, and it may be some time until this happens. Right now everyone is concentrating on upgrading their vineyards and their wines in order to make a positive impression on the rest of the world.
They're also learning more about their indigenous grapes—though torn, as in other emerging regions, with the desire for the instant income promised by planting international varietals versus the long-term process of building their own identity. In Puglia I found indigenous grapes I'd never seen before. Some have interesting stories about their origins. Nero di troia, also called uva di troia: could it be from the legendary Greek city of Troy?  Did it come across from Spain as a relative of the tempranillo grape, with the noble d'Alfonso family that ruled here some centuries ago? Or did this red grape merely originate in a small Puglian town called Troia? Negroamaro: is this grape named for both the Latin and Greek words for "black" referring to the deep color of this red grape?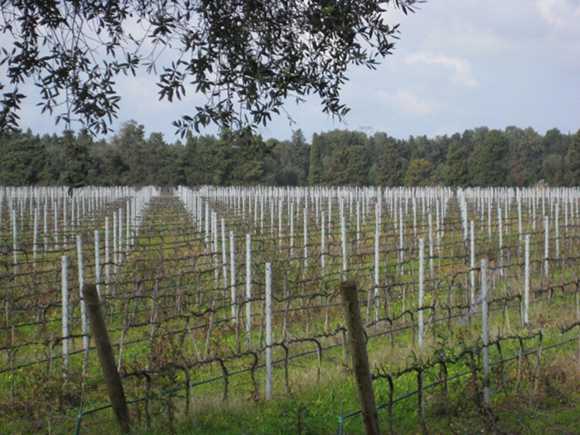 Other notable native Puglian red grapes include aglianco (also native to nearby Campania), aleatico (for sweet wines), primitivo and the rediscovered sussumaniello.  They also plant other reds such as montepulciano and sangiovese, imported from other parts of Italy. White grapes include the indigenous bombino bianco, bianco d'alessano, greco bianco, (Campania's) fiano, the international varietal chardonnay, and the Mediterranean-wide malvasias and moscatos.
At least one large, quality producer from another part of the country—Tuscan giant Antinoria—has been investing here for over a decade.  Though their name is not featured on the Puglian properties, the Antinori family has created the relatively upscale Tormaresca winery as well as establishing a new, large Masseria Maime production facility.  Tormaresca makes a nice IGT Chardonnay blended from their two estates, and as well as an estate-grown Bocca di Lupo from 100% aglianico.
At other wineries, the situation is similar: at least one or two good wines so far.  From the many wines I sampled, here are a few examples: Cefalicchio's  Bianco 2009 from 100% moscato bianco, and Rosato 2008 "Ponte de Lama" made from 100% nero di troia; Botromagno's  Poggio al Bosco 2008, a single vineyard white; Cantele's Salice Salentino 2006 made from negroamaro with some malvasia nera; L'Astore's  Filime 2008 from negroamaro; Rivera's Puer Apulia 2005 single vineyard Nero di Troia.  Several wineries also make very good Moscato di Trani DOC dessert wines, though these wines are unfortunately rare in the US.
Puglian wines have started coming into the U.S., and frankly the price point was the initial attraction for importers.  Now that the wines are increasing in quality, their prices are going up, too—faster than the region's reputation—which is creating a problem for would-be exporters in Puglia.  Currently over two dozen Puglian wineries export to the U.S., though often in very limited amounts, and each wine may be available only in a few cities.  But the Puglians are on the offensive.  They've launched an active campaign, inviting food and wine journalists, chefs, and buyers to experience their hospitality (which is how I got there).
WINES FROM PUGLIA AVAILABLE IN THE US:  At one point during my trip I was handed a printout of wineries that have some wines available in the US, and I reproduce it here, in the same order: Conti Zecca, Longo, Vallone, Sigillo, Guarini, Cefalicchio-, Petrelli, Marmo, Santa Lucia, Cantele, Palama, Rivera, Candido, Botromagno, Vecchia torre, Baldassarre, D'Alfonso, De Falco, Due Palme, Colli Della Murgia, San Mazano, L'Astore, Mottura, Santi Dimitri, Tormaresca, Torrequarto, Torrevento, Vetrere, Vigne e Vini, Vigneti Reale, Coppa d'Oro.
---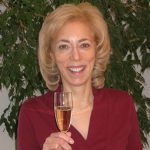 Becky Sue Epstein is Palate Press's International Editor. An experienced writer, editor, broadcaster, and consultant in the fields of wine, spirits, food, and travel, her work appears in many national publications including Art & Antiques, Luxury Golf & Travel, Food + Wine, and Wine Spectator. She began her career as a restaurant reviewer for the Los Angeles Times while working in film and television.