As Napoleon is reputed to have said, "Champagne: in roaring economies you deserve it, in recession you need it."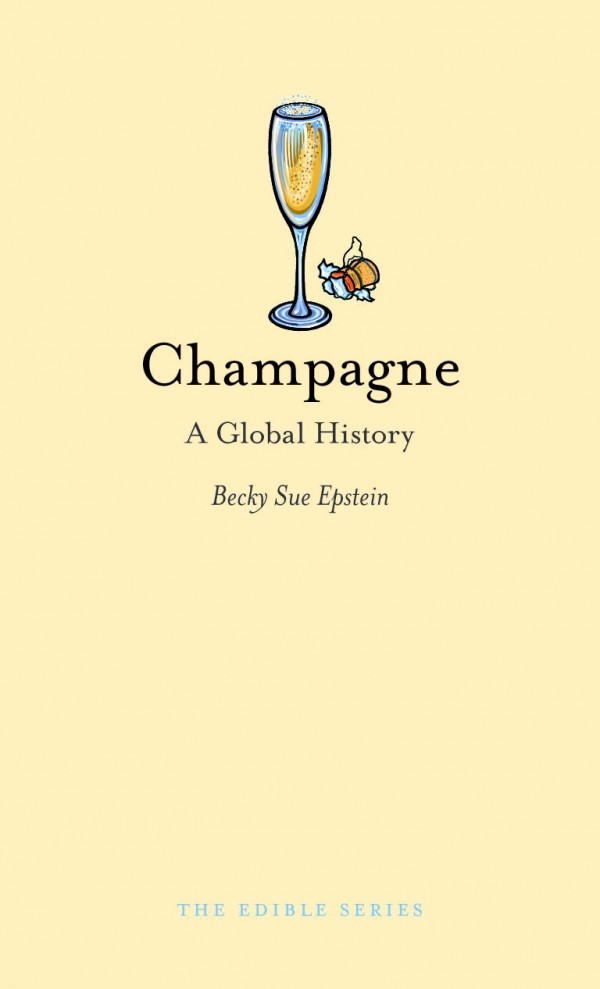 OK, the energetic emperor did not actually say that. (The proper quote, according to legend anyway, is, "Champagne: in victory you deserve it, in defeat you need it.")
But it is true, as Becky Sue Epstein points out in her recently released book, Champagne: A Global History, that Champagne "continues to be the beverage that signals special occasions and celebrations," regardless of the economic climate.
With the holidays around the corner, now might be a good time to brush up on your Champagne facts. Epstein's book, slim and elegant like a flute of sparkling wine, is brimming with information, from the essential—the evolution of Champagne—to the esoteric. Did you know a small teaspoon, or dessertspoon, will work as an emergency Champagne stopper if inserted into the neck of the bottle?
The book is quite useful as a general primer on sparklers, touching on the production of such wines as German Sekt, Spanish Cava and Italian Prosecco. And, of course, it delivers a wealth of information about the sparkling wines of the Champagne region of France.
Sparkling wine began as a happy accident when wine was bottled when the weather was cool and yeasts were dormant. The weather warmed up, fermentation restarted and, voilà, carbon dioxide bubbles developed as a by-product of fermentation. Records show that sparkling wines were produced in the Languedoc region of southern France a century before the birth of Dom Perignon, the monk associated in popular culture with "inventing" Champagne.
Although Dom Perignon did not invent Champagne, he had a big hand in developing it. Winemakers in Champagne were actually making still wine when Perignon became treasurer of the Benedictine Abbey of Hautvillers in 1668, Epstein writes. Using rigorous pruning techniques and other quality controls, he worked for years to create excellent still wines, and around 1700 began working on sparkling wines, using lightly pressed pinot noir grapes.
Two more things were needed to get the Champagne industry under way. Corks, which had fallen out of use in France but came back in during Dom Perignon's time—he tied them on to the bottles with strings—and sturdier glass bottles, which were first developed in Britain.
Epstein charts the rise of the early Champagne houses, filling in the back stories on such famous names as Moët et Chandon and Veuve Cliquot. History buffs will enjoy getting the details of how the widow (veuve in French) Cliquot collared the Russian market by boldly sending a shipment to Russia in 1814 before a truce was signed between that country and France. She gambled that Champagne was just what the Russians were looking for to celebrate peace, and she was right. There is also background on the two other great widows of Champagne, Louise Pommeroy and Elizabeth "Lily" Bollinger.
Zeroing in on the unique chemistry of sparkling wine, Epstein lays out the all the production processes that had to be discovered or developed to make Champagne the consistent delight it is today. Readers may be surprised to learn that for years making Champagne was quite a hazardous task with bottles routinely cracking or exploding, sometimes injuring and even killing cellar workers. Adding the "dosage," the moment when the bottles of fermented Champagne are opened to add a dose of wine and sugar and then quickly corked, was also not for the faint-hearted. Bottle caps shot off at great force, sometimes injuring workers despite the iron masks they wore. Machines eventually took over that perilous task.
Epstein also deals with Champagne producers' campaign to safeguard their name, an effort that has gathered strength in recent years as producers have signed agreements worldwide reserving the name "Champagne" for wine produced in that region. In the United States, this is an ongoing issue. An agreement was signed banning use of "Champagne" on domestic products but brands existing before 1986 were grandfathered in. Producers in wine regions including Napa and Oregon have independently signed agreements agreeing not to use the name Champagne, but some U.S. brands maintain they have every right to continue using the term generically.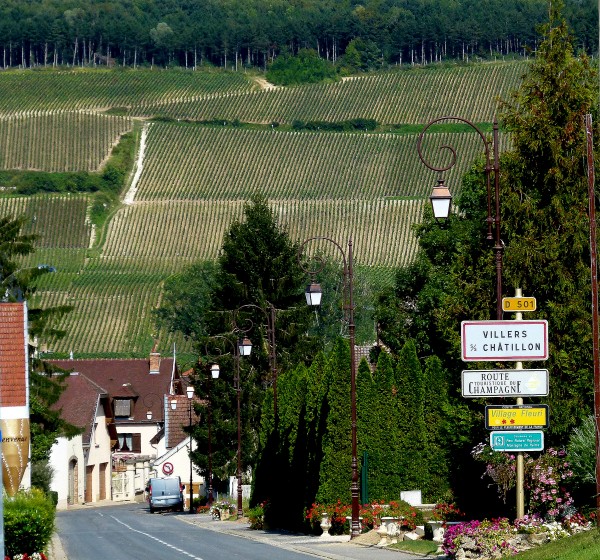 Along with the history and science of Champagne, there is plenty of glamour in Epstein's recounting, including famous marketing campaigns and wine in the movies. It is debatable whether Dom Perignon actually said, "Brothers, I am drinking stars," when he succeeded in creating Champagne in the bottle. But there is no doubt that plenty of stars have drunk Champagne, from super spy James Bond's affinity for Bollinger to actress Scarlett Johansen's endorsement for Moët et Chandon at the 2009 Tokyo Film Festival. Also included, the mild ruckus that broke out after Louis Roederer's Cristal, initially created for the Russian tsars, became popular with hip-hop artists and their followers—and a brand representative indicated he was less than thrilled with that market. Rapper Jay-Z countered with a boycott and began promoting Armand de Brignac's Ace of Spades.
At a lean 136 pages enlivened by gorgeous vineyard shots as well as some fun vintage labels, this is the kind of book you can dip in and out of. Need a primer on understanding the many intricacies of Champagne  (vintage vs. non-vintage, brut vs. extra brut) it is in there. Looking for storage and serving tips? There is an explanation of glass shapes, a brief exposition on food pairings, and even some cocktail recipes. Try a Death in the Afternoon, one-ounce absinthe topped by chilled Champagne.
Published by Reaktion Books as part of The Edible Series, the book comes with a recommended price of $17. It is just about the right size to slip into a Christmas stocking and would pair well with a glass of perfectly chilled, properly served Champagne.
Photographs by Michelle Locke
Becky Sue Epstein is also an editor for Palate Press: The online wine magazine
---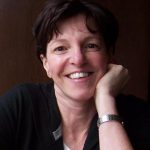 Michelle Locke is a freelance lifestyles writer based in the San Francisco Bay area. She blogs at Vinecdote.