"It's… outsized. We get big tannins, big fruit, big acid, and big extraction."
That's how Calcareous Vineyards winemaker Jason Joyce describes the types of wines that the Paso Robles region is naturally calibrated to produce. Even by New World wine standards, Paso Robles has climate conditions that some might consider to be too much of a good thing: ample sunshine that promote grape ripeness; calcareous-based, high pH soils that promote acid retention; low humidity that lowers disease and pest pressure on vines; and a ripeness curve that give its red wine ample tannins that are silky and drinkable.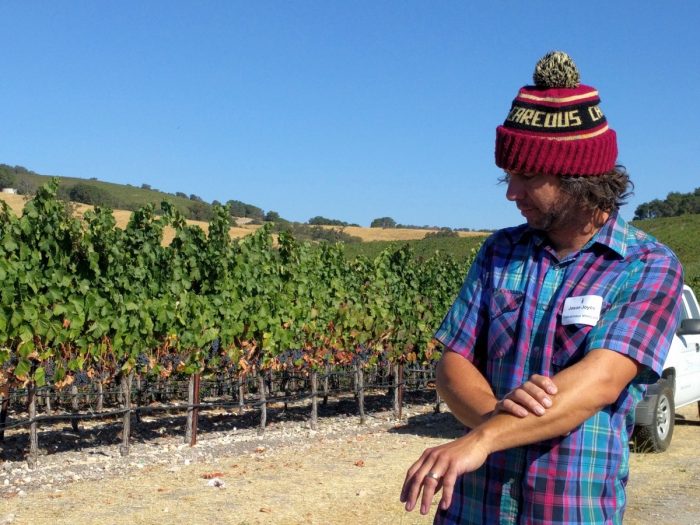 Add in a bit more than two hundred years of wine history, and enough soil diversity to justify the 2014 approval of eleven sub-regions, and you've got a fairly compelling potential fine wine picture for Paso. "It's idyllic," explains Minassian-Young Vineyards' David Young. "It allows us to be pretty lazy. We haven't sprayed [for pests/disease] in fourteen years!"
But all of that outsized grape development has a potential downside: naturally high alcohol levels. U.S. tastemakers have been sending the memo for years that consumers are tired of big, fruity, highly alcoholic wines; in other words, the kind of wines that Paso is inclined to produce. After spending a short time glancing sideways at that memo, the Paso Robles wine scene seems to have finally decided to ignore it. Actually, it's crumpled up that memo into a neat little wad and tossed it into the wastebin with a defiant hookshot. And Paso Robles is producing quite a few well-crafted wines that almost always exceed fourteen percent alcohol by volume, and often clock in at well over fifteen percent – like Vina Robles' vibrant, crowd-pleasing White4 blend, Chronic Cellars' enticing rosé lineup, and the Cabernet-based reds from Daou.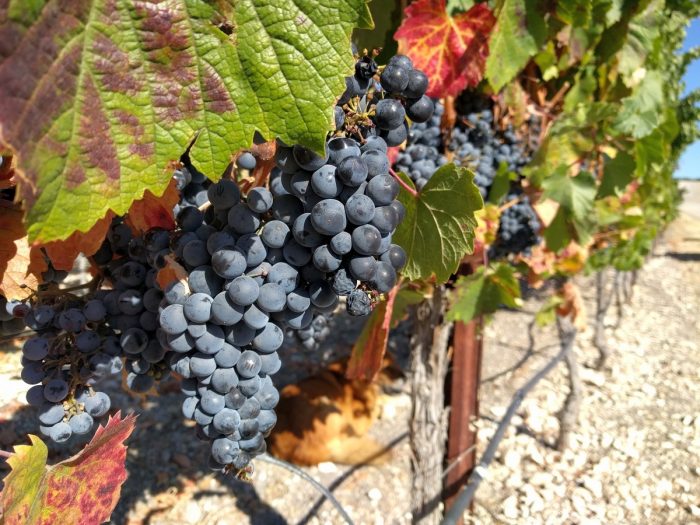 Of course it is also possible to produce bad wine from good fruit. As I discovered on media tour there this Fall, there are plenty of Paso Robles wines that come off as clunky, hot, boorish, and overly-extracted. As John Munch of Le Cuvier Winery puts it, Paso's weather has made it relatively easy to craft "wines that were so high in alcohol that clients [are] passing out in their soup bowls at the dinner table."
Arriving in Paso Robles after working with a group of small producers of Champagne in the Côte des Blancs, Munch saw the growing conditions of Paso Robles as almost dangerously exciting. "I was sort of like a kid who had been travelling via skateboard being given keys to a Ferrari," he says, "I went too far. Way too far into the ripe zone. There are [still] too many over-stuffed wines in my view, but that's all a choice of winemakers taking that Ferrari out for an exhilarating spin."
The other side of the ripeness coin isn't exactly appealing, either. Part of the issue is that, under Paso's sunny skies, attempting to make wines that are too low in alcohol often runs counter to what would be considered true to regional terroir. Munch relates that in the 1980s, "Paso Robles wines (and I think the same holds true across the board for other areas in California) were not terribly appealing at the lower alcohols; not due to the alcohol per se, but due to their taste and smell being thin and green."
The key development is that enough of Paso's best higher-abv [alcohol by volume] wines are now so balanced and delicious that they make Paso's snubbing of the low abv trend seem not only legitimate, but also inevitable. In the better cases, it's not that the wine's fruit, tannin, acid, and power are off-kilter, it's that the levels on the wine's "mixing board" of components are all maxed out in unison.
However, new trends and wine snobs only go so far, and in the current wine market it's never been easier to connect directly with consumers who prefer well-made but powerful wines. So it has become ironically refreshing that some of the best producers in Paso Robles are embracing what makes the area unique, even if that means snubbing trendiness. Munch's advice to wine consumers regarding Paso's higher abv wines works just as well for those who say they would prefer a low-alcohol, off-dry Riesling: "Trust your taste where it comes to what's in the bottle, and ignore the stuff on the label."
Here are a few recommendations of Paso's best, beefiest wines – at a wide range of prices: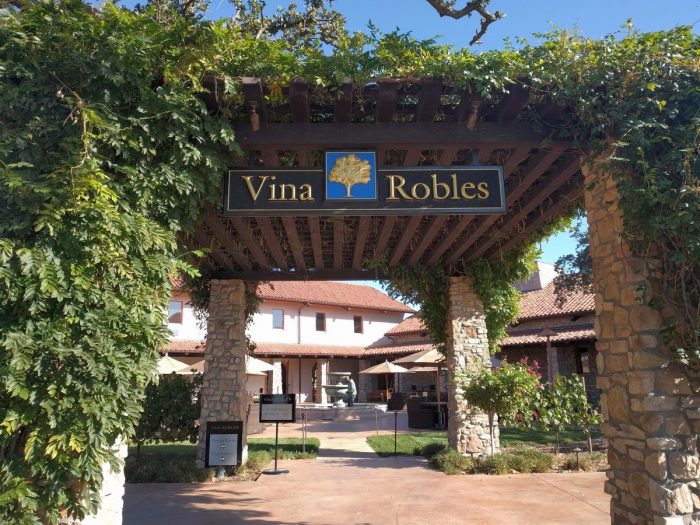 Viña Robles 2015 WHITE4 ($16)
A blend of Viognier, Verdelho, and Vermentino from the Huerhuero vineyard, along with Sauvignon Blanc from the Jardine vineyard, this packs a nice ripe-melon punch (courtesy of the 14.5% abv), but balances it out with excellent texture, enticing almond notes, and lovely minerality.
Calcareous Vineyards 2012 "Signature D" Cabernet Sauvignon ($100)
There's enough complexity in this powerful, elegant red to justify the lofty price tag. You'll find violets, cassis, spices, and dried herb notes on the nose, and delicious, deep plummy fruit flavors. The structure is noticeable but elegant, and there's plenty of chalk and chocolate on a finish that's several seconds long. 14.6% abv.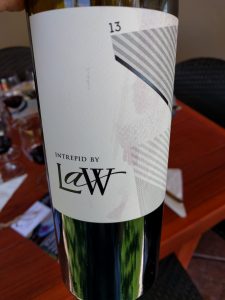 Law Estate Wines 2013 Intrepid ($70)
Big, savory, and spicy, everything about this 15.5% abv blend of two Syrah clones is amped up. It's juicy, powerful, grippy, full of black fruit flavors and coffee and pepper aromas, and it's undeniably excellent.
Oso Libre 2012 "Nativo" Primitivo ($46)
This producer in the Adelaida District, which is also part cattle ranch, didn't at first know that they had a Primitivo clone of Zinfandel planted. The mixup seems to have worked out just fine, based on the 2012 vintage. The textbook California juiciness and high ripeness Zinfandel flavors are all there, but there's also a sense of wet stones and pepperiness on top of the rich blue and black fruits that make this red stand out. 14.7% abv.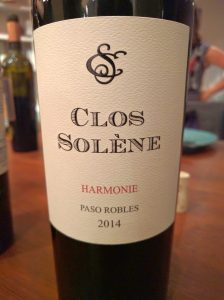 Jada 2013 "Hell's Kitchen" Red ($55)
Winemaker David Galzignato's self-proclaimed focus is on "farming, farming, and farming," and it shows in this inky, 15% abv blend of Syrah, Mourvedre, Grenache, Tannat, and Viognier from the Willow Creek District. It's a plummy wine, with a nose that's ample in spices, smoke, oak, flint, and meat. The mouth is elegantly smooth, but not lacking in structure, power, or cherry-pie-like, explosive fruitiness.
Clos Solène 2014 Harmonie Red ($85)
Even by Paso standards, Clos Solène southern-French winemaker Guillaume Fabre likes his wines big. And even by Paso standards, few make big wines as balanced as this 60% Grenache, 25% Mourvèdre, 15% Syrah blend (around 16% abv). Herbs, dried strawberry notes, and blueberry fruit aromas dominate, and the tannins are a bit paradoxical, in pleasant ways: both supple and ample, chalky and smooth.