The Palate Press staff looked back on 2009, offering our tasting notes on the best wines we drank. We hope you enjoy them, and will tell us about your favorites, too.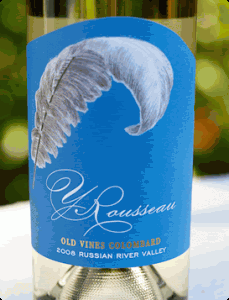 The 2008 Y. Rousseau Old Vines Colombard from the Russian River Valley was the greatest and most unusual wine Dan Berger tasted in 2009. Made from 100% French colombard grapes, this wine is  dry but succulent, offering striking aromas of fresh herbs, stone fruit, and a touch of spice. Its balance is impeccable. Not your average Colombard.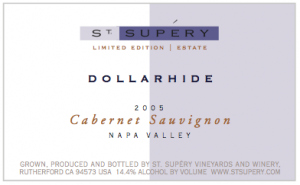 St. Supéry's 2005 Napa Valley Dollarhide Limited Edition Estate Cabernet Sauvignon was Ward Kadel's pick, which he tasted at a wine bloggers' luncheon hosted by the winery. The nose is enlivened by fresh garden herbs, forest leaves, and black and red fruit, complemented by savory loam, anise, and truffle notes. However, the palate is where the complexity of this wine truly shines, with deeper layers of  fruit medley and wonderful balance in a full, smooth mouthfeel. It has a hint of oak underneath, plus ripe, round tannins with good acidity.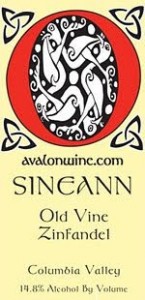 Without hesitation, I personally selected the 2006 Sineann Old Vine Zinfandel from Oregon's share of the Columbia Valley as my favorite. The wine has developing, medium intensity aromas with vanilla, black cherry, strawberry, dark chocolate covered cherries, plum, dried fruit, dried floral, black fruit preserves, and fruit steeped in brandy. On the palate it's dry with medium acidity, full-bodied, medium-high alcohol, with soft tannins. I savored the full flavors including jammy fruit, cedar, leather, black cherry, dried cranberry, and strawberry. Overall, it is  extremely fruit forward, luscious and smooth.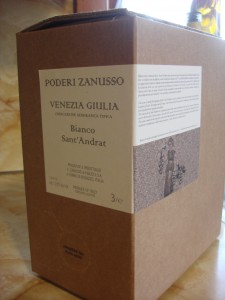 Richard Auffrey called the 2008 Poderi Zanusso Sant' Andrat Bianco "the future of box wines." Here is a high-quality, absolutely delicious white wine that's also a great value. An aromatic and floral nose with an intriguing taste of peach, melon, spice, and some mineral notes, it's crisp and smooth with a fairly long finish. Richard reported that the wine was a real crowd-pleaser with his family and friends.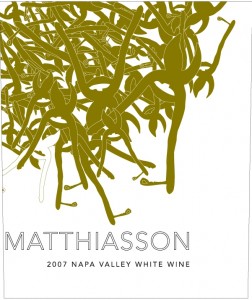 Joe Roberts remembered the 2007 Matthiasson's Napa Valley White fondly, joking that it had made his palate do a double-take. The wine is a blend of sauvignon blanc, sémillon, and ribolla gialla. It's a funky wine: tropical, racy, and spicy all at once. It  reminded Joe of the interesting white blends that used to come out of Australia a few years back, before they started sending us boatloads of plonk.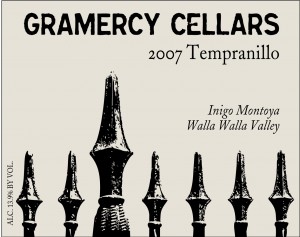 Sticking true to her turf in Walla Walla, Washington, Catie McIntyre Walker tagged the 2006 Gramercy Cellars Inigo Montoya Tempranillo as her pick for 2009. The wine is a blend of 85% tempranillo and 15% syrah from the Walla Walla Valley at Les Collines Vineyard, located at the foot of the Blue Mountains. She recognized the Walla Walla fruit from the smoky nose that reminded her of autumn nights in the valley.  It is a layered wine, with the syrah affording richness. There are flavors of cherry and plum pies in the mid-palate , and a long finish of caramel and crème brulée.

Howard Hewitt chose his favorite everyday wine as wine of the year: Patrick Lesec's 2005 Bouquet. This blend of syrah (20%) and old vine grenache (80%) is aged in stainless steel for great drinkability. It has  herbal and spice characteristics and pairs well with food. A terrific value, priced under $15.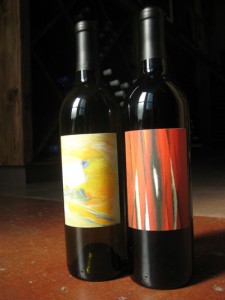 The 2007 Artiste Mouvedre was the one wine Emma Criswell decided to take along on her move across the country from California to Ohio. It's a great, medium-bodied red with a nose of light rose petal and red fruit, plus a surprising butterscotch note. Not sweet, but it has a flavor of butterscotch that bursts on the palate at the finish.
Adam Japko chose the 2006 Carlo Hauner Malvasia delle Lipari. It has silky, rich, nectarlike consistency, a fruit and herb cocktail with apricot and peach combined with wild sagebrush aromas.

Jeff Lefevere guaranteed that the 2004 Dry Creek Vineyards Endeavour Cabernet Sauvignon would beat many other California Cabernets at much higher price points.  He found aromas of blackberry and dusty earth with hints of soy and mint. These give way to a  palate  of dark fruits, chocolate, graphite, and an incredible, earthy finish. Jeff notes there are great bargains on this wine online.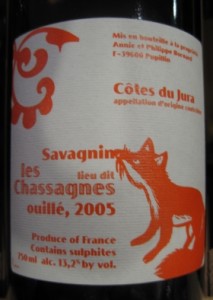 Amy Atwood experienced an epiphany when she tasted the 2005 Philippe Bornard Côtes du Jura Savagnin Les Chassagnes. (The savagnin grape is indigenous to the Jura region in France, and is not to be confused with  sauvignon blanc.) Amy noted that this wine is made in the natural method with organically grown grapes and little intervention in the cellar, with only native yeast and minimal sulfites added. Slight oxidation in the bottle she sampled lended a gorgeous, nutty flavor to the wine, including beeswax, grapefruit, honey, and hazelnuts The wine's wonderful acidity and a touch of salinity delivers a long, delicious finish. Amy suggests pairing this with roasted halibut or garlic roasted chicken.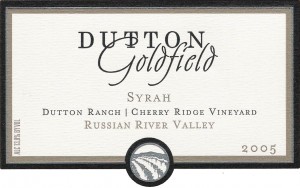 Taking two days to enjoy his wine, David Honig named 2005 Dutton-Goldfield Dutton Ranch, Cherry Ridge Syrah as his favorite of the year. The nose offers ground espresso and cocoa powder, blackberries, and leather. On the palate he noted more blackberries, plus coffee, plums, blueberry, and blackberry. There is also interesting minerality, which expanded through the finish. The wine is neither a jammy Australian Shiraz nor an earthy Rhône Syrah, but it offers good fruit, earthy coffee, chocolate, and great minerality.
Andrew Barrow, who was in Lisbon for the European Wine Bloggers' Conference last fall, had a favorite, but he has no idea what it was! He endured torrential rain, slippery cobble stones, and steep hills  to get to the end-of-conference party. He even got lost (twice) before arriving. His friends welcomed him with glass of red, which warmed him with its full-bodied, deep, luscious flavors. It was a perfect finish to his time in Portugal, reminding him–yet again–that wine is nothing without occasion and friends.
What were some of your favorite wines in 2009? Please leave a comment below.