In preparation for Open That Bottle Night (live, only on Palate Press; Saturday, February 26 from 7 pm – 10 pm EST), editorial board member Becky Sue Epstein shares some thoughts on the bottle she plans to enjoy.
---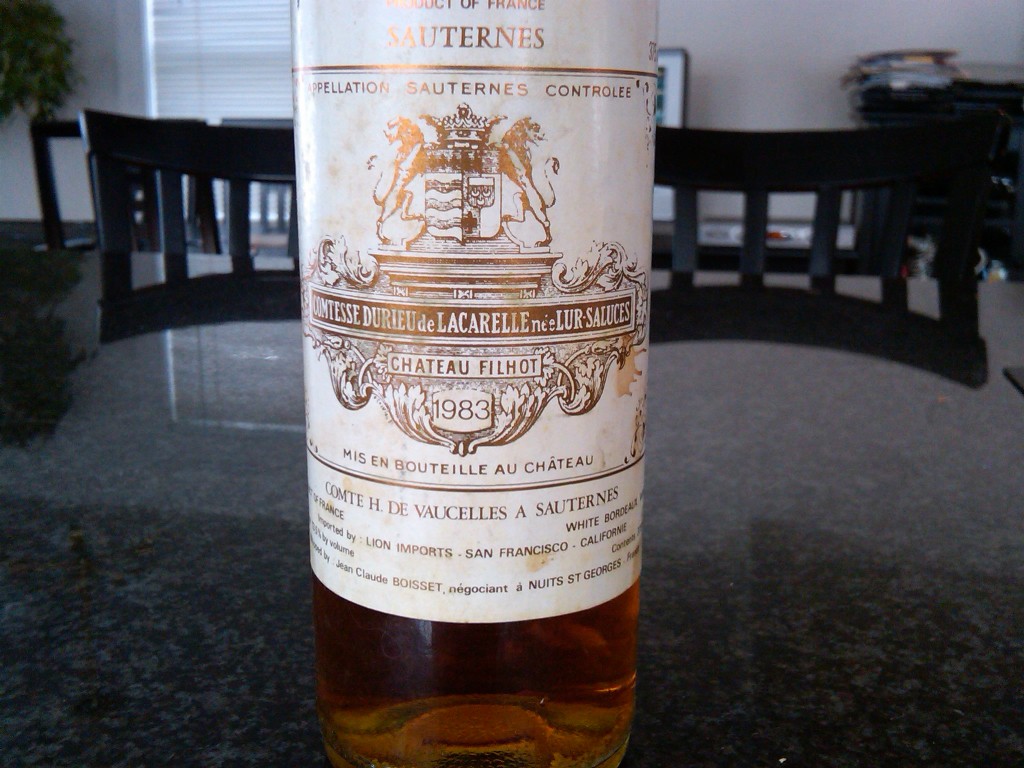 1983 Château Filhot (375 ml)
Sauternes et Barsac, second growth
Bordeaux, France
In my vast cellar—2 small wine fridges—I found this treasure with a lovely old-fashioned, gold decorative label that advertises "COMTESSE DURIEU de LACARELLE née LUR-SALUCES"—Lur-Saluces being the name of the longtime owners of Chateau d'Yquem.
The current label doesn't have this name, so I checked with the Château, and Filhot owner Gabriel de Vaucelles re-assured me: "Don't worry, your bottle is authentic. The label of Château Filhot just slightly changed in 1985 and in 1995."
After 1985, the view of the chateau appears on top of the label and "Chateau Filhot" is written in the middle of the label.

After 1995, the reference to "COMTESSE DURIEU de LACARELLE nee LUR-SALUCES" become a reference to "R. de Filhot, Conseiller au Parlement."

Gabriel de Vaucelles
Technicalities: Label has an appropriate amount of age-staining. Capsule intact. Fill level very good. Some tartaric crystals in the bottom.
When tasted at the Château in 2008, I was told the 1983 was shiny gold with complex aromas including hints of honey and apricot. On the palate, a strong attack, rich yet fresh, tropical fruits on the tongue, grapefruit and lychee too, and a long finish. Typical of Filhot in style and balance.
I can only hope…
---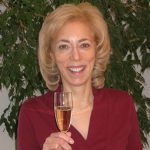 Becky Sue Epstein is Palate Press's International Editor. An experienced writer, editor, broadcaster, and consultant in the fields of wine, spirits, food, and travel, her work appears in many national publications including Art & Antiques, Luxury Golf & Travel, Food + Wine, and Wine Spectator. She began her career as a restaurant reviewer for the Los Angeles Times while working in film and television.