It is that time of year, once again. You have probably muttered to yourself a few times and shared it out loud with your friends, "This year went by so fast!" This week marks the mad dash to Christmas. But before you start making shopping plans for black Friday, take a moment to focus on the first holiday, and actually enjoy it. Compared to Christmas, there seems to be less pressure, and more pure enjoyment of one another's company, a feast with a good food, and even better libations.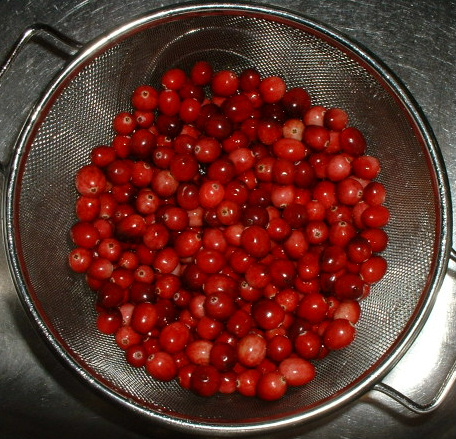 Most of us do not alter our Thanksgiving menu from year to year. In fact, while everyone has their own family traditions and recipes, the traditional Thanksgiving offerings are next to sacred on many tables: turkey, roasted sweet potatoes and yams, mashed potatoes with gravy made from the bastings of the roasted turkey, some form of green bean casserole, cranberry sauce, and stuffing. After all of which, finish the evening with a slice of pumpkin or apple pie.
Now that we have talked turkey, let's talk wine. Chardonnay is a classic standby, and makes sense to pair with this type of feast. Turkey and the accompanying sides are full-flavored foods, and you need something to stand up to them. While Chardonnay may be an ideal choice, there are plenty other wines to choose from that will offer balance to your dinner spread.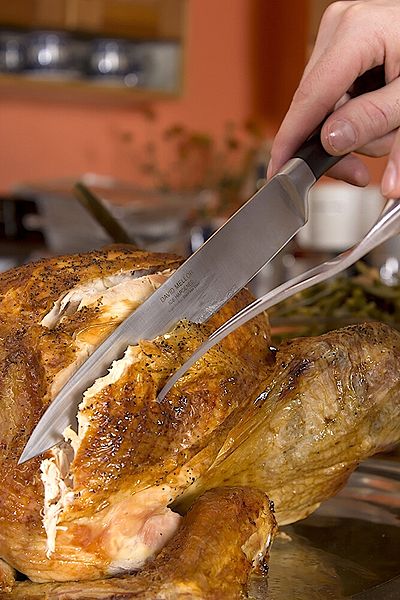 2010 Flora Springs Sangiovese – Napa Valley, California ($30)
Red wine can be a great pairing with Thanksgiving, too. This Sangiovese has just the right amount of body to pair up with your bird and all the fixings. It is medium-bodied, full of mouthwatering fruits: boysenberries, dark, rich black cherries, with a touch of strawberry and tea leaves. The acidity, which lingers in this wine, will brighten the meal by cutting through fats in the rich food.
2010 Turnbull Wine Cellars Viognier – Oakville, Napa Valley, California ($30)
If you find yourself still craving a white, instead of the Chardonnay, try this Viognier first. Cool evenings in the vineyard help develop delicious apricot notes, Meyer lemon zest, and the perfume of spring flowers. The hot afternoons with full sunshine make for just the right amount of full-fruit maturity. Everything integrates in the wine with lingering hints of tropical fruit, warm spice and vanilla.
2010 Anthill Farms Pinot Noir "Campbell Ranch" – Sonoma Coast, California ($55)
This is an ideal wine to share with friends; a great Pinot Noir that won't break the bank and will give you all a great Pinot has to offer. The aromas will draw you in; cranberries, ripe pink grapefruit, even mandarin. On the palate lush milk-chocolate covered cherries, with a finish of Sonoma coast earthiness and green tea. It has the perfect balance of fruit and fresh acidity to keep your appetite strong through your feast. Given the youthful nature of this wine, decanting is recommended to enjoy it at its fullest this year—30 to 45 minutes.
2011 Araujo Estate Eisele Vineyard Sauvignon Blanc – Napa Valley ($65)
A wine that might spark conversation, being less common on American tables in the fall, some might assume Sauvignon Blanc is too light. This is actually a blend of 81% Sauvignon Musque (a sauvignon blanc clone), 18% Sauvignon Blanc with a touch of Viogner, all using fruit sourced from the Eisele Vineyard. All the handpicked clusters were pressed off and fermented with wild, native yeasts in a mixture of stainless steel, new French oak barrels, and concrete tanks. Additional care was taken by aging the wine sur lie with more time in barrel for six months. It is rich with summer melon, pineapple, perfumed with jasmine and rose petals, with a touch Spanish almonds and candied ginger. This is a lively wine with rich minerality and an elegant creamy finish.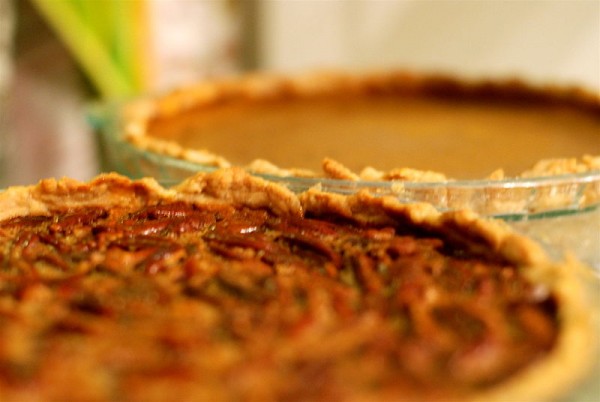 So there is your non-traditional 2012 Thanksgiving wine list for a traditional meal. Even if you are unable to find these exact vintages, the styles of each varietal should make a great guide while visiting your local wine merchant. And don't forget to save some wine for the leftovers!
[author] [author_image timthumb='on']http://palatepress.com/wp-content/uploads/2012/11/IMG_9999.jpg[/author_image] [author_info]
Christie Kiley, Executive Sommelier and Chef, has over a decade of experience in both restaurants and wineries. She began working kitchens under talented chefs. Nights off from the kitchen, she would work at the same restaurant as a server. Her passion for food grew into the wine industry. She has worked wine harvests in Napa, learning the nature of the product from soil to bottling. Working the back- and front-of-the-house in restaurants and wineries in sales, and as a food and wine educator, has given Christie an in-depth knowledge in both food and wine throughout many aspects. She currently lives in Buenos Aires as a wine and food writer and is expanding on her Sommelier Certification at the international school of Escuela Argentina de Sommeliers.[/author_info] [/author]