Two weeks ago I returned home from The Symposium for Professional Wine Writers, held at the Meadowood Napa in St. Helena the week prior to Premiere Napa Valley. I'm kicking myself for not accepting the invitation to stay for Premiere – the Napa Valley Vintner's annual "bake sale," as NVV Executive Director (and all-around delightful person) Linda Reiff  puts it – but that has to be my only complaint about the week. That and the fact that the snow falling rather violently outside my window when I returned was an unwelcome shock after near 80-degree weather in St. Helena.

That said, it could have been blizzarding in St. Helena and the week still would have been spectacular. This provincial Eastern Washington graduate student doesn't have much opportunity to rub shoulders with the likes of The New York Times's Eric Asimov, Wine & Spirits editor Joshua Greene, Guy Woodward of Decanter magazine, and a bevy of exceptionally talented and accomplished writers from across the country and London, not to mention winemakers from some of the valley's best estates. I'm still not sure what I was doing there, but no one kicked me out and I sure wasn't going to say anything.
Setting aside the excellent company, the loveliness of lunch at the Culinary Institute of America, the delight of tasting 1983 Mondavi Cabernet with narration by Genevieve Janssens in the glow of an unseasonably warm sun-suffused afternoon…well, none of these things are easy to set aside, truthfully. But if I learned one thing from all of the presentations and all of the panels and all of the random conversations, it is that there truly need be no boundaries.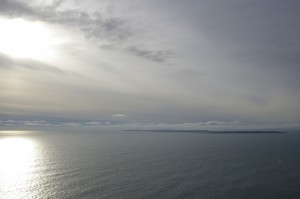 I'm a very firm believer in continuity among disciplines; I've cross-trained in medicine, microbiology, rhetoric and composition, food science, music, and a number of other things on a less formal basis, and most folks still consider me something of a spring chicken. I can't and won't compartmentalize my life. My failure to focus on "Just. One Thing." has sometimes felt like a liability. What would I have accomplished if I had stuck with a single career path straight out of college?
But nearly everyone I met at the Symposium can tell a similar story about the three or six or nine different things we've done. I suspect that this is a big part of what makes us good writers. Certainly not lack of perseverance (which I think has precious little to do with such career changes), nor short attention spans, and not even abilities in diverse areas, but the ability to see connections between things that don't immediately seem connected.
It's often said that everything has a story. That's silly. Everything doesn't have a story. Everything has many stories. If each potential story subject had just one story, we would have told those stories long ago, I'd be out of a job, and life would be boring. Real innovation, in storytelling and elsewhere, comes from finding the connections, the spider web of thoughts and ideas that run across the world, and discovering the stories in those connections.
The Symposium was full of wine tasting, writing, talking about wine, and talking about writing. All of this was wonderful. But the spaces in-between were full of conversations about college administration and venture capital firms, storytelling strategies in estate planning and parenting. These are the things that inform who we are as people, how we see the world, and the stories we find along those invisible lines running between wine and vineyards and winemakers and every other element of our life experiences. No boundaries.
---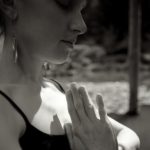 Erika Szymanski was blessed with parents who taught her that wine was part of a good meal, who believed that well-behaved children belonged in tasting rooms with their parents, and who had way too many books. Averting a mid-life crisis in advance, she recently returned to her native Pacific Northwest to study for a PhD in microbial enology at Washington State University. Her goal, apart from someday having goats, is melding a winery job to research on how to improve the success rate of spontaneous ferments. When tending her Brettanomyces leaves enough time, her blog Wine-o-scope keeps notes on why being a wine geek is fun.