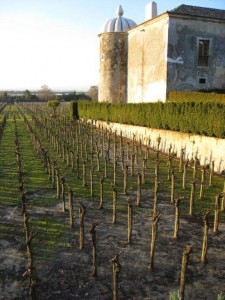 The oldest country in Europe is creating some of the newest wine experiences. The tide has finally turned, a distributor in the Northeastern U.S. recently told me. Finally, over the past two years he has been selling Portuguese wines to a non-ethnic (read: non-Portuguese) market. Because "young people from early 20s to mid-30s are dying for something different." And Portugal's wines are different: they are made with indigenous Portuguese grapes, not international varietals like cabernet and chardonnay.
Portugal is on the Atlantic, so there's a definite sea influence on the coastal vineyards. But as soon as you get a few miles inland the continental climate begins to make itself felt: in the summer it can be deadly hot, and in the winter, bone-chillingly damp and cold. There are plenty of hilly areas—great for vines. Except for the Douro in the north (where the Port vineyards are) most of the better wines come from the regions close to the coast. Portugal's wine regions from north to south are: Vinho Verde, Douro, Dão, Bairrada, Lisboa, Tejo, Península de Setubal, and Alentejo.
Everybody seems to know that, in the past, Portugal made plenty of inexpensive wines. Also made was plenty of wonderful Port. So, what's in the middle? Well, until recently, I would have said, "very little." But now that middle range is growing rapidly: in numbers, in exports, and in quality.
Wine storage in Bacalhoa's offices
Portugal has a proud heritage as the oldest nation in Europe, and they are also very proud to be "not Spain." These traits that have served them well in preserving their cultural heritage have also hampered their wine development. In fact, so many Portuguese happily drank traditional (old-style) Portuguese wines that the industry didn't have to move forward with the times. That was until the last decade of the 20th century, when Portugal joined the European Union. Suddenly, they had no barriers to export or import.
With these walls fallen, they discovered they were lagging in winemaking techniques and wine styles. But there was such a great domestic market, so did they really have to change? Well, yes. With more people traveling in and out of Portugal, there was more demand for increased quality in the wines. However, this was a slow process.
A few years ago I went to a luncheon with the Fenadegas (Federação Nacional das Adegas) group, a collective of cooperative wineries from Portugal. Most of the cooperatives were formed in the 1950s and 60s (though one dates back to 1758) when quantity was their motivation. At that lunch, the food was great, but the wines were all over the map: some seemed old-fashioned, some modern, and some in between. Recently though, I went to a tasting of the wines from the same group, and things were very different.
At Aveleda Winery
The numbers thing is confusing. In March I visited Portugal with the G7 group. This is a group of five powerful, independent wineries. Five wineries, but their wines come from 7 of Portugal's wine regions. The group consists of Aliança, Aveleda, Bacalhoa, Messieas, and JM Fonseca. Also recently I went to an A9 tasting, also known as the Fenadegas group–eight cooperative wineries whose wines come from five different regions: Vercoope, Favaios, Caves Santa Marta, Caves Vale Do Rodo, Udaca, Arruda Dos Vinhos, and Pegões. I'm not going to try to pass along any explanations for these names and numbers. I'm just going to leave it alone and move on.
To begin with, more wines from both groups are imported into the US—and additional wines are arriving every day. The wines can have a wide range of pricing, but I wanted to concentrate on the mid-range, not the cheapest. The wines I was looking at are a step up in quality, at around $10—and they are worth the price now. In addition, many wineries in the G7 group now have lines of wine—labels of red and white—in this price range. Some of their more expensive wines that make it into this country are worth the prices as well.
At Aveleda Winery
In the Fenadegas group, you can find some of the excellently balanced Vinho Verdes from Vercoope, made with the Alvarinho and Loureiro grapes. The G7's Aveleda's Vinho Verdes will even age for five to ten years (though they may be dormant in years 2-4).
Unfortunately, it's hard to recommend many other specific wines as they tend to be imported irregularly into various cities. But when you find them, stick to wines made from Portuguese grapes, even if you've never heard of them. Here are a few: red grapes include aragonês, castelão, touriga nacional, and tinta roriz (known in Spain as tempranillo); common white varieties include alvarinho, fernão pires, loureiro, malvasia, and moscatel.
For the future, wines that are only just beginning to make it to the U.S. include very good sparkling wines like those made by Bacalhôa; and the fabulous traditional Muscat wines that we are just beginning to appreciate at aperitif time, like Favaíto Moscatel do Douo, also sold in little single-serving sizes to pour over ice.
---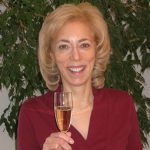 Becky Sue Epstein is Palate Press's International Editor. An experienced writer, editor, broadcaster, and consultant in the fields of wine, spirits, food, and travel, her work appears in many national publications including Art & Antiques, Luxury Golf & Travel, Food + Wine, and Wine Spectator. She began her career as a restaurant reviewer for the Los Angeles Times while working in film and television.