Historically, wine business activity—or any interest in wine—in Mississippi has been hindered by several factors. But today, a slowly maturing wine scene is emerging on the Mississippi Gulf Coast.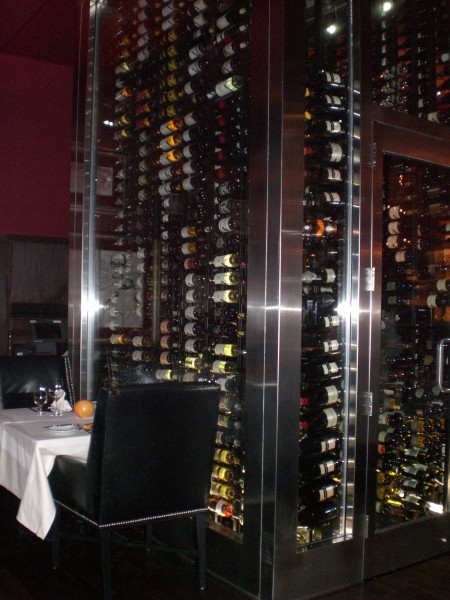 Until very recently, a stringent state-controlled alcohol system, the lingering effects of falling within the overly conservative "Bible Belt", and a low median income had squelched any hope for a vibrant wine scene on the Mississippi Coast. Now, award-winning restaurant wine programs are beginning to color the coastline. There is even a developing landscape for wine festivals and events.
Leading the expansion is a small circle of esteemed wine professionals, spearheaded by Biloxi-based sommeliers Mark Warren and Harry Hall.  Both completed their certification through the Court of Master Sommeliers,* an organization based in the UK which is among the foremost international entities for wine education. Mark Warren, Advanced Sommelier, is director of the wine department of the Beau Rivage Casino Resort. Harry Hall, Certified Sommelier, works similarly, as director of the IP Casino Resort & Spa's wine department.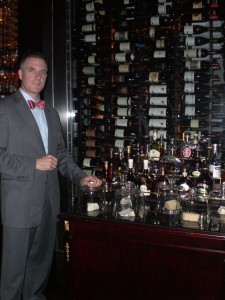 How They Do It
Beau Rivage and IP are two of the largest resort destinations in the state. In discussing their work and the growth of the Gulf Coast's wine economy, both men acknowledge that the financial backing of large corporate casino resorts combined with in-house culinary talents allow them to develop outstanding wine programs to share with casino and local guests. Home base for Warren is BR Prime restaurant at Beau Rivage and thirty-two restaurant for Hall at IP.
The Gulf Coast's casino industry brings in tourists from all over the Southeastern United States. Warren notes that nearly 75% of BR Prime's guests are visitors from surrounding larger wine markets in Texas, Georgia, and Florida. Hall confirms that he, too, sees a positive tourism influence from larger wine markets. Both acknowledge that this informs the choice of wines they procure and promote. However, both concede that at this caliber of dining, they cannot push wine trends on patrons too forcefully, when the world of wine is relatively new to much of the population.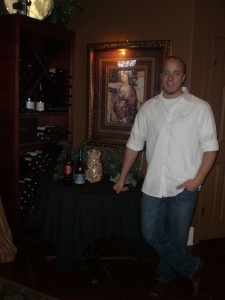 As Hall explains, "[The success of] retail and restaurant hotspots, where there is more money and more trends in bigger markets, comes from the direction of management. In this restaurant we get a lot of guests with these expectations." Or as Hall explains, "I can count on one hand the number of guests who are mystified that we don't serve Kendall-Jackson and Mondavi." He also explains that the Gulf Coast's wine "genesis" occurred back a decade or so ago, when former Beau Rivage wine director Scott Sutherland (now of Pearl River Resort in Philadelphia, MS) inspired industry professionals to get excited about wine and when Norm Rush, a leading Mississippi independent wine broker of Jackson, MS, pushed for change in the state's ABC (Alcoholic Beverage Control) system.
Hall believes that he and his peers now have the responsibility to infuse up-and-coming young professionals with their own wine energy. Hall's mission is "to be the best restaurant experience anywhere" and his strategy is diversification among price points, categories, and styles. His 700-bottle wine list is a reflection of the scalability and variety of the menu. Thirty-two's menu offers eclecticism at its best, with Cajun, French, and Italian influences or "options" as Hall describes it, and the wine list reflects that. He keeps selections widely approachable and "not about the elite or big expense accounts, but about something for everybody." When trusted to choose for patrons, Hall can either "pick out a great bottle at $65" or hand off the separate "Big Daddy" super-luxe wine list for big spenders.
Though Mark Warren is a respected figure in this wine universe, he credits the success of BR Prime to "what they do in that kitchen." With Warren's knowledge, he could likely build an infinite wine list, but instead he curates in a more focused and more approachable manner, limiting his list to around 300 wines.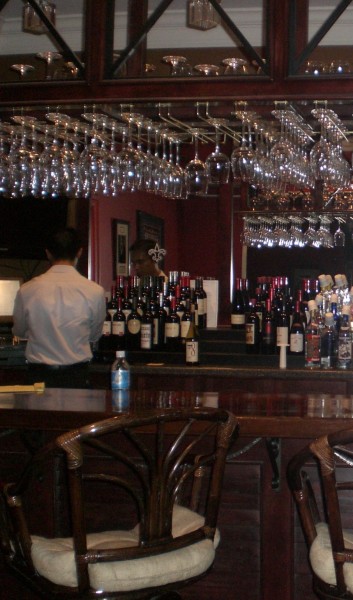 Warren is a real innovator, yearning to introduce gems such as Greek and Armenian wines, for instance, to his guests. "But in this room, cabernet is still king.  People come here to find reward and luxury, often in a big red California wine—it is a steakhouse, after all."  BR Prime is renowned for gorgeous prime beef and contemporary twists on steakhouse cuisine. Diners are comfortable in the $100-150 range with top-selling California cabernet, but when asked if he could identify a point of diminishing returns when it comes to the pricing of such cabs, Warren's reply evidenced his level of experience with an unbiased "No—it's impossible to do that for any wine…My 'value' wine at $300 may be different from another's definition…But could I choose an outstanding wine at $70? Absolutely."
Uncharted Miles Ahead
"Our brokers [in Mississippi] are slower to embrace trends until they are proven solid with time," Warren points out. Of course this has to do with Mississippi's warehousing of ABC- controlled wines. Because of this, BR Prime's wine program does build in "options, but not any too-safe options" for guests. Warren does say, however, that BR Prime's "permanent, solidified" successes are in step with the solid categories of any bigger market: "Malbecs from Argentina, New Zealand wines, Australian Shiraz… these aren't going anywhere." But that in the larger scheme of international wine, awareness of trends, breadth, etc. is lacking along the Gulf Coast and the in rest of Mississippi.
Warren points out that he would prefer his local guests to be "more open with their wine choices when it comes to pairing wine with food, and pairing wine with occasion." Both he and Hall admit that the majority of their local wine drinkers have not yet recovered from years of Mississippi's slow evolution in wine. But is the purely local enthusiasm for the wine world present? Absolutely, else there would be no ticket buyers for the wine dinners and winemaker events that Warren and Hall host throughout the year.
*Correction. The story previously identified Mssrs. Warren and Hall as "accredited members" of the Court of Master Sommeliers. Each received their certification, Advanced and Certified respectively, through the Court of Master Sommeliers, but neither is an accredited Master Sommelier. Yet.
---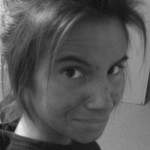 Emily Taylor Adams is an artist and writer from the Gulf Coast. Her wine education and obsession colors everything she does.