Ah, the pleasures of Piedmont, Italy with its fine wines, gastronomic cuisine, and gorgeous picture-postcard scenery at every turn. Here, in the land of Benvenuto ("welcome," in Italian) I found it easy to indulge in the simple delights of the fresh markets, personal interaction with top wine producers, and visits to historic castles.
As you plan your trip, you'll want to arrange to rent a car as the distances in Piedmont are considerable and it is over two hours from the closest international airports in Milan or Turin. The word Piedmont—Piemonte in Italian—means "foot of the mountain;" this region is at the foot of the Italian Alps. Piedmont offers a range of accommodations, from cozy small hotels like the Hotel Barolo, to the area's sleek singular five-star Il Boscareto Resort with its glamorous spa and fine dining. To find which hotel best suits your budget and lifestyle, savvy travelers check out TripAdvisor.com and pay close attention to the candid guest reviews.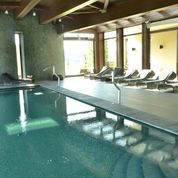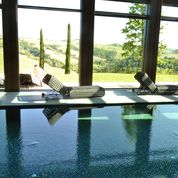 The world famous, nebbiolo-based Barolo and Barbaresco red wines are created in here Piedmont and you'll never have a better opportunity to savor older vintages from top producers. You can also find the region's other famed, delicious and reasonably priced reds—Barbera and Dolcetto—with very rich, ripe, concentrated fruit and judicious oak (or not) depending on the winemaker's preference. Whites are affordable, crisp and delectable, including varieties such as Favorita, Cortese, Chardonnay, and Arneis, along with the bubbly Moscato which has become an international favorite of late.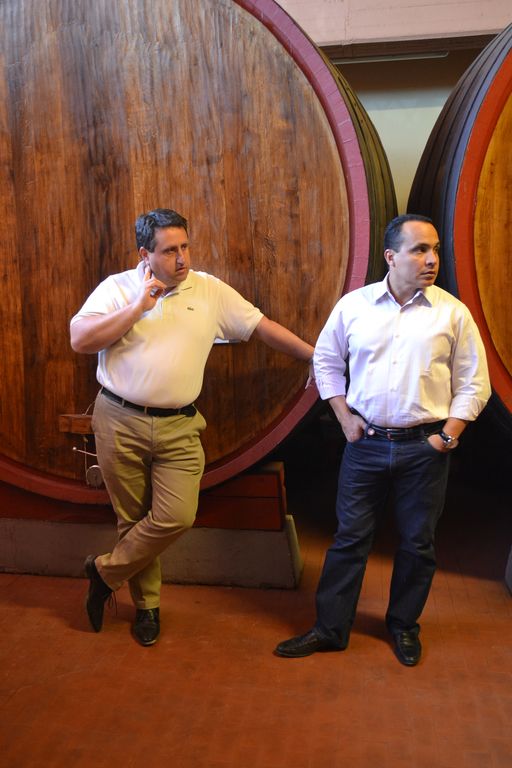 In general, wineries are open to visitors but it's still a good idea to make appointments in advance. If you haven't arrived in Piedmont with clear favorites, try the lively, popular wine bar VinCafe where you can ask the bartender for suggestions, then order wine by the glass. At the end of the evening, after you decide on your favorite producers, you can contact them for a visit.  A couple of hints: one popular choice is the Renato Ratti winery near La Morra which is also a wine museum; another is Beni di Batasiolo, a fourth generation family producer dedicated to the production of the Barolos in the heart of the Langhe district.
In the charming town of Barolo, stop by the new Museo del Vino, housed in the 15th century Castello Faletti. This is a "new breed" of museum equipped with the kind of contemporary cylinder glass elevator you'd see in an Apple computer store. Walk through the various exhibits and you will find movies related to wine, songs related to wine (with giant lips providing the visuals) and audio-empowered portraits of the royal family who once inhabited the castle, sharing their philosophy about wine. After the hour-long tour, you'll be ready for lunch, and you can easily find a restaurant in this walking city with its tiny roads and curious little shops.
Gourmets will be thrilled to visit the world-famous Alba market. Alba is known as the "town of a hundred towers" because of its turreted skyline. The tented market is filled with truffles, cheeses, and other delights. If you go to Alba in October, you can arrange to take part in actual truffle hunting or enjoy many of the festivities surrounding the truffle hunting season, which include a truffle fair and donkey race with medieval pageantry.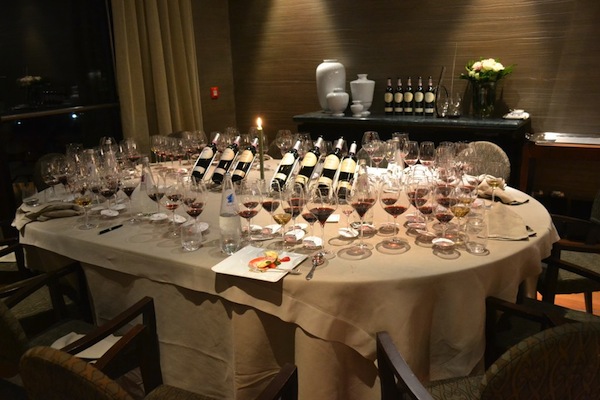 Given the fresh produce in the markets, you can imagine that this region—which has its share of Michelin-rated chefs—offers some of the best fine and even casual dining in the world. You can frequently spot celebrity winemaker Antonio Gaja at the Michelin-rated gourmet restaurant La Rei, where chef Gianpiero Vivalda harmonizes tradition with creativity using fresh local ingredients in a dramatic setting: floor-to-ceiling glass windows overlooking the rolling hills of Serralunga d'Alba. For a casual lunch, try the terrace of the Rosso Barolo Restaurant with a great view, English-speaking waiters, and local wines by the glass.
Visiting Piedmont yourself, with its rich variety of top quality red and white wines, mesmerizing topography, and dozens of intriguing  castles that welcome guests, will give you a 'toehold' on understanding the wines of this most enchanting region at the foot of the Alps.
[author] [author_image timthumb='on']http://palatepress.com/wp-content/uploads/2011/07/Marisa_Dvari.jpg[/author_image] [author_info]Marisa D'Vari DWS, CWE, CS, CSS is the publisher of the online wine magazine AWineStory has contributed to London's FT, Quarterly Review of Wine, San Francisco Chronicle, Food Arts, Wine Enthusiast, and many other publications. She is a judge for the International Wine and Spirits Competition and wrote her thesis on marketing wine to millennials for the Wine and Spirits Educational Trust.[/author_info] [/author]