Amid the swirl of light, noise and color of Feria de Caballo, the over-the-top festival held each year in Jerez de la Frontera that is part state fair, part horse show, part Easter Parade (think fabulous flamenco dresses in place of bonnets), Peter Allison is making me a gin martini.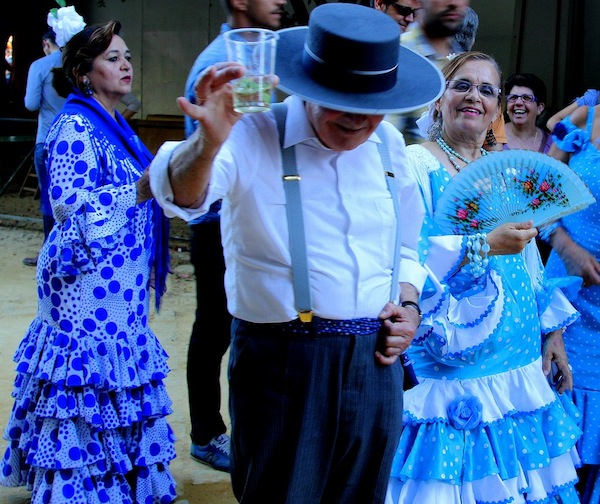 But not just any gin martini. This drink uses dry sherry in place of the traditional vermouth, giving the drink a little more heft and flavor.
It's a "drink local" moment; after all we are in the city that gave its name to the fortified wine produced here for generations and Allison is spirits sales and marketing manager at González Byass, producer of popular Tio Pepe fino among other sherries, and my host for the trip. But my (excellent) martini is also part of a bigger trend that has seen sherry shaking off the image of being a drink only a grandmother could love.
"Drinks that went out of fashion are coming back into fashion; ingredients are coming back, and one of those ingredients, especially, is sherry," says Allison, "We're probably at about the tipping point right now for making drinks with fortified wines and sherries and being able to use them as ingredients, as flavor."
Getting to that tipping point required overcoming some serious misperceptions, one being that sherry is a sweet, high-alcohol drink, the kind of thing best passed around on a silver tray dotted with thimble-sized glasses – definitely not part of the vibrant cocktail scene. Meanwhile, it hasn't helped that there hasn't been much sherry available in U.S. supermarkets and what there was tended toward the cheap and sweet.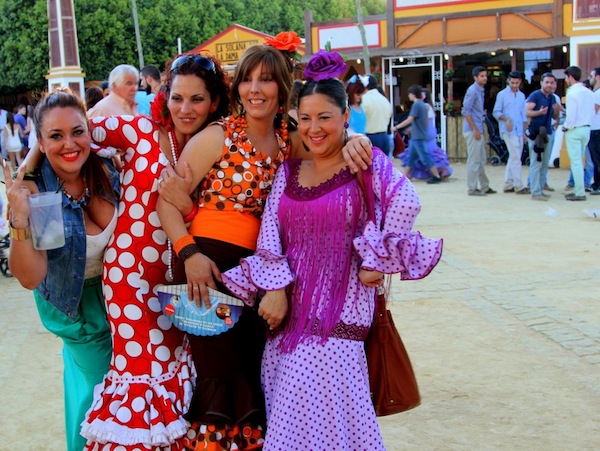 In fact, there are dozens of sherries and the majority of them are dry. Widely available brands in the U.S. along with Tio Pepe include Lustau La Ina fino and Hidalgo-La Gitana manzanilla. Generally, sherry is a wine made with white grapes, usually palomino grapes, and fortified with a grape spirit. Sweeter sherries are blended with Pedro Ximénez, or PX, a sweet grape that is made sweeter by being left out in the sun to dry. Finos can be around 15 percent ABV, comparable with many New World reds, pair well with food, especially snack-style food like tapas, and are meant to be drunk chilled and fresh. Other sherries are aged longer and some can be aged for a very long time; you're likely in for a treat if you find yourself in front of such a bottle.
Sherry's been getting more respect solo with bars springing up devoted just to the drink in major cities. This summer, Derek Brown of the Columbia Room and the Passenger in Washington, D.C., opened a sherry and ham bar, Mockingbird Hill, that has 54 different types of sherry on the menu.
Why'd he do that?
"The simple answer is because I love it," Brown said in an email. " Our food and drink scene depends not only on people meeting the existing needs of their clientele but introducing them to great producers locally and around the world. In a word, creating a place by passionate consumers for passionate consumers to come and discover. Sherry is one of the world's most versatile food wines, steeped in history and part of an amazing community of people whose families have been making this for hundreds of years. But that's not all. For me, it's the song that got stuck in my head, the one I couldn't stop humming. It tastes like nothing else. And I wanted to open a place where people would find the same resonance with this great wine that I did."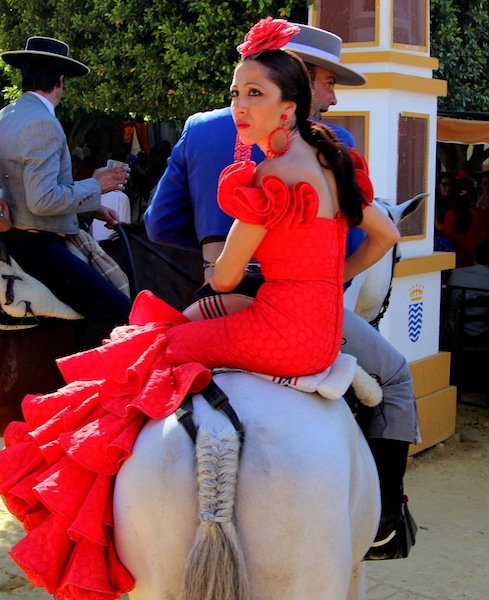 Meanwhile, sherry cocktails continue to be hot with sherry either starring as the main ingredient or playing a supporting role and adding a fillip to the classics.
A simple cocktail that was to be found everywhere at the Feria de Caballo this year was the rebujito, made with fino sherry, soda and ice. Very refreshing and just right for long days spent watching the parade go by. The Feria de Caballo (literally, horse fair) is laid out over broad avenues lined with casetas, restaurants or bars sponsored by local businesses. At the IKEA caseta, they were pouring rebujitos from the store's familiar PS Vallö watering cans.
Kind of gives a whole new twist to yard work, doesn't it?
Here is Allison's recipe for rebujito and a few more sherry cocktails:
Rebujito:
50 ml Tio Pepe Fino
3-5 fresh mint leaves
Lemonade or 7-Up
In a large glass, fill with ice and add mint leaves, pour Tio Pepe, and top up with lemonade or 7-up. Stir with a straw to mingle flavors. If you want it stronger, add more sherry. Weaker, add more lemonade. For more servings, scale up to make a pitcher.
The Feria Martini:
50 ml London No.1 Gin (or any high grade London Dry style)
25 ml Tio Pepe Fino
Stir over lots of ice until diluted to taste; I like mine quite strong, but to each her own. Strain into martini glass and garnish with either two olives or a lemon zest.
Gonzalez Negroni:
25 ml London No.1 Gin (or any good London dry gin)
25 ml Campari
20 ml González Byass Nectar Pedro-Ximénez Sherry
In a rocks glass, add ingredients and lots of ice. Stir until diluted to taste, garnish with an orange zest and enjoy.
[author] [author_image timthumb='on']http://palatepress.com/wp-content/uploads/2011/04/me-at-Absinthe.jpg [/author_image] [author_info]Michelle Locke is a freelance lifestyles writer based in the San Francisco Bay area. She blogs at Vinecdote.[/author_info] [/author]