Whatever the cost of the average bottle of wine on your dinner table, it's a safe bet that it's less than $360. And yet that total—$360—is the average cost of a bottle of the top wine made by the producers featured in wine critic James Suckling's first promotional video for his new website.
The first video is a montage of the critic alongside many of the wine world's biggest names. There is not a single previously undiscovered producer in the bunch and, with the exception of Ridge, there is not a single producer hailed for its value. The message is clear: James Suckling has access, and through his videos, he'll get you in to the places you'd never otherwise see.
Strangely, the first version of the video carried this slogan: "How do you find the best wines in the world before everyone else?" Then, at its conclusion, the words reappeared on-screen: "James Suckling / Before everyone else." Of course, none of these megawatt wineries were unknown, so we asked Mr. Suckling what the purpose of the slogan was.
"The 'Before Everyone' was about being innovative and cutting edge with the video, and not necessarily with tasting notes or anything else," he said. "Anyway, I am happy the teaser generated a buzz."
But after it generated that buzz, Mr. Suckling removed the video and later re-launched it without the slogan. He then released a second promotional video that offered an even more curious premise, given the content. The second video begins with the words, "Is perfection attainable? … probably not." Then Mr. Suckling is seen directly contradicting that premise by handing out 100-point scores and declaring, "Perfect wine!"
The videos are produced by Canadian film director, producer, and writer James Orr, whose major film credits include Sister Act 2: Back In the Habit and Mr. Destiny. Mr. Suckling describes the director as a partner in his new website.
After announcing plans to launch JamesSuckling.com in mid-October, the former Wine Spectator employee has pushed back the launch. In fact, Mr. Suckling was not able to tell us how much a subscription to his site will cost, and explained, "It's not all completely finalized." He has previously stated that 80 percent of the content will be video, but he declined to say more. He has also declined to say whether he will link directly to CellarTracker, the wildly popular site that allows for online cellar management and shared tasting notes.
In these two promotional videos, Mr. Suckling mentions himself 31 times in just over two minutes. With the social media world buzzing over the value of brand building, perhaps it's no wonder. Still, the viewer is left with the impression that the site's content, rather than focusing on unique wine stories, will focus heavily on the critic himself and his high-powered friends.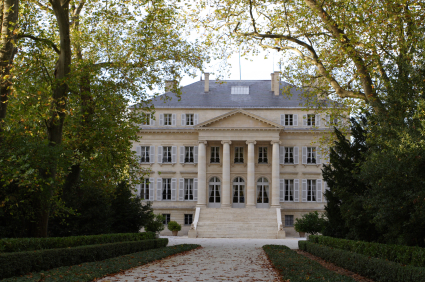 If the site follows the tease of the promotional videos and focuses exclusively on the highest of high-end wines only, there might be an untapped market for such an endeavor. After all, readers of People Magazine can rarely afford the featured jewelry and clothing, and they'll never have a chance to hang with movie stars, but the magazine does massive business. In the same way that People Magazine capitalizes on the public's most prurient interests, Mr. Suckling's work might appeal to the consumers who have no plans to spend $360 on a bottle of wine, but are fascinated by the lifestyle of those who do.
The critic insists he has never worked so hard and is eager to launch the site. But on the popular wine discussion forum Wine Berserkers, a poll asks members to vote on whether Mr. Suckling's videos are "real" or "self-parody." At last check, 34% voted the latter, with one commenter claiming, "The video is obviously self-deprecating and in jest."
Assuming Mr. Suckling is not attempting some Joaquin Phoenix-like long con, he'll have to explain one troubling aspect of the video: He is seen regularly announcing scores in the presence of the winemakers or winery owners, right there on the vigneron's property. While not unheard of amongst major critics, this opens the door to myriad potential problems, not the least of which is the inherent psychological desire to please an audience. His habit of bestowing such towering point scores on-site would never have been tolerated by his previous bosses at Wine Spectator.
I asked Mr. Suckling, "What standards have you set for yourself, now that you're on your own? How do you make sure you're not compromising journalistic integrity if, say, you're opening thousands of dollars worth of wine with an important producer?" He offered this terse reply:
"I pay my way on vineyard and tasting trips if that is what you mean. I feel tasting old bottles to see how they are evolving is part of my job; so it's good to taste the wines with collectors and winemakers alike. Being independent as a wine critic is important for me and JamesSuckling.com."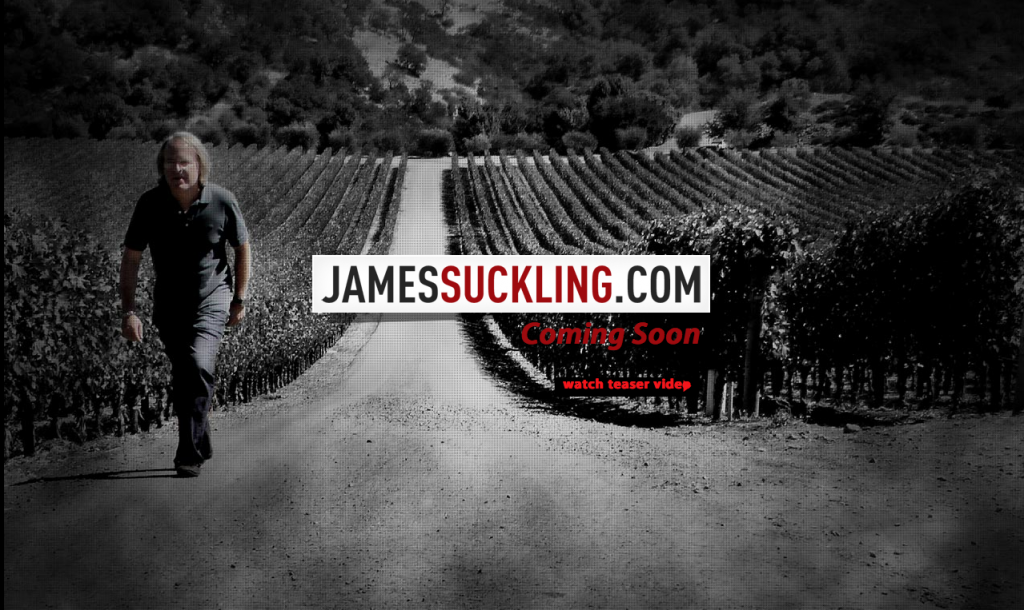 But there is some evidence that Mr. Suckling does not thoroughly report on controversies involving producers he counts among his friends. Recently the new president of the Brunello Producers Association, Ezio Rivella, rocked the Italian wine scene when he declared that 80% of Brunello was not pure Sangiovese. This was a major admission following several years of investigation and debate about what was truly happening in Montalcino. Video of Mr. Rivella making the comments can be seen on Jeremy Parzen's excellent Italian wine news website Do Bianchi, and Mr. Parzen says there is no reason to suspect that Mr. Rivella meant anything else. Wine writers Matt Kramer and Jancis Robinson have recently referred to the comments. In other words, there is no real doubt about what Mr. Rivella said.
Having lived for years in Tuscany, Mr. Suckling is perhaps the best suited to report on these comments and explain what they mean to his readers. However, he has largely ignored the controversy. I asked him this summer about Mr. Rivella's comments, and Mr. Suckling shrugged them off by responding, "I don't think much of it because he said he was misquoted." If Mr. Rivella wanted to claim he was misquoted, that would be a major story, but it would require a thorough explanation for why the comments we see him make on video were somehow interpreted incorrectly. But Mr. Suckling remains incurious about it. He has written often about his friendships and close associations with winemakers in Tuscany, so his longtime readers might wonder why he has laid off such a volatile story.
In a separate exchange with Palate Press, Mr. Suckling again stressed his plan to taste and rate wines in the presence of producers. "My goal is to bring everyone closer to the fine wines of the world as well as great and diverse value wines through high definition video," he explained. "They are short videos from two to six minutes long that feature some of the best places in the world and their winemakers and owners with whom I taste and rate their wines."
And so now we wait for the launch of this new endeavor. Some of the most popular wine websites use video to drive content—see Gary Vaynerchuk and Wine Spectator for examples—and there is an opportunity for an experienced writer and taster like James Suckling to take it even further. Whether or not Mr. Suckling will manage to do that, however, remains an open…point.
•••
The $360 average price
Here are the prices for the flagship wines of the 18 estates named in the first promotional video for JamesSuckling.com. The prices are the current release prices.
| | |
| --- | --- |
| Château Trotanoy 2007 | $110 |
| Vieux Château Certan 2007 | $106 |
| Château Lafleur 2007 | $706 |
| Shafer Cabernet Sauvignon Stags Leap Hillside Select 2006 | $215 |
| Colgin IX Estate 2007 | $290 |
| Château Le Pin 2007 | $1,445 |
| Chateau d'Yquem 2003 | $290 |
| Chateau Margaux 2006 | $650 |
| Ridge Chardonnay Santa Cruz Mountains Monte Bello 2006 | $60 |
| Harlan Estate 2007 | $500 |
| Château Angélus 2007 | $182 |
| Araujo Cabernet Sauvignon 2006 | $275 |
| Château Leoville Las Cases 2007 | $166 |
| Joseph Phelps Cabernet Sauvignon Oakville Backus 2007 | $250 |
| Masseto 2007 | $460 |
| Scarecrow 2007 | $225 |
| Chateau Montelena Cabernet Sauvignon The Estate 2004 | $125 |
| Château Latour 2007 | $434 |
Total: $6,489 for 18 bottles or $360.50 per bottle.
---

Evan Dawson is the Finger Lakes Editor for the New York Cork Report and is completing a book about Finger Lakes winemakers. His paid job includes offering his best Ron Burgundy impersonation as a morning news anchor and political reporter for WHAM-TV in Rochester, NY.