Wine, food, history and folklore, colors and music, landscapes and shows: this is why we dive into the heart of traditional feasts and street festivals in Italian villages. Everyday there's a new event somewhere in Italy – which gives foreign travelers more reasons to visit throughout the year.
If you happen to be planning a flying visit in Italy in September, here are a few suggestions, some more and some less well-known. Let's start with a general celebration: Benvenuta Vendemmia (Welcoming the Harvest), which is the autumnal version of Cantine Aperte (Open Wineries), the much-anticipated annual weekend when wineries in Italian wine regions open their doors to wine lovers from all over the world.
Each region, each area of wine production, also organizes something for Benvenuta Vendemmia. There isn't one central calendar of events, so choose a place and then look at the wineries' offerings: visits, tastings, musical concerts, fireworks shows or other events (try starting here http://www.movimentoturismovino.it/en/events/4/cantine-aperte-in-vendemmia).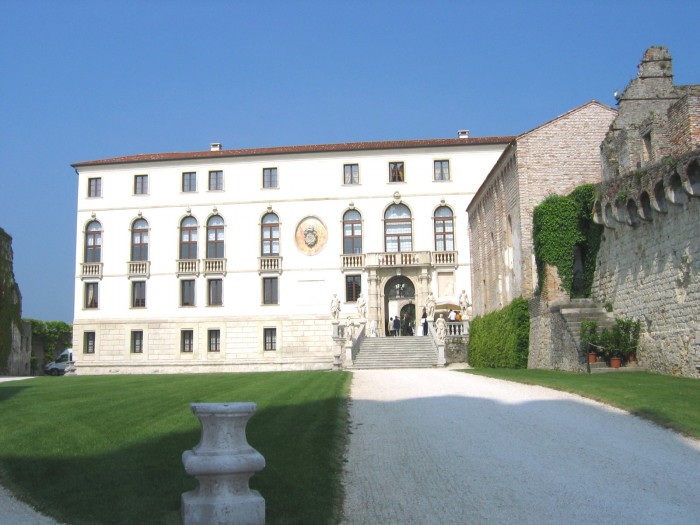 The current summer will be remembered as quite a fickle season, not very hot and with too many rainy days – which happens to be ideal for mushroom hunting! If you love mushrooms you must experience one of Italy's special mushroom festivals. A good choice would be the 39th Annual Fiera del Fungo di Borgotaro IGP (Borgotaro Mushroom Exhibition, September 20-21 and 27-28), in a town close to Parma (the city renowned for its ham). During those four days the streets and the squares of central Borgotaro will smell strongly of grilling, and all the courses will be cooked with mushrooms. And, as usual in this kind of festival, events include local, popular music, wine and typical food tastings, and art exhibitions.
If you are coming to Italy mainly to enjoy its amazing cooking, on the 25th-28th September there is a festival for all the aficionados of main courses (really!) I Primi d'Italia (Main Courses of Italy). Hosted in the center of Foligno, it's the only event dedicated entirely to Italian pasta dishes, which are the true symbol of made-in-Italy, anywhere in the world. This can be a great opportunity to eat some of the country's great pasta dishes, seasoned with dozens of Italian sauces; you can also see famous chefs at work, and learn how to cook the recipes yourself at their short cooking classes. And if you suffer from celiac disease, no worries: there is the Village Gluten Free, a space where it's possible to taste special dishes and meet diet doctors. At this celebration of excellent food nobody is left out, not even the children: for them there is Primi d'Italia Junior. And so it goes – on and on. This festival's offerings are quite numerous and varied, and everything is delicious; there are courses with truffles, pasta all'amatriciana, handmade gnocchi and many others. (But if you are on a diet, don't go – just do something else.)
Moving along, we'll go to the northeast region of Italy, the gorgeous Castle of Susegana (near Treviso, in Veneto). It's situated in a 13th century village that rises on hills embroidered with vineyards, between the towns of Conegliano and Valdobbiadene. On September 27th, (from 10 am to 8 pm) the event Veneto 300 x 100is scheduled. It's a massive wine tasting organized by the regional association of sommeliers to showcase the best wine production of the Veneto: 100 wine producers will showcase 300 different labels, together with local foods including cheese, salami, fish from the Venetian lagoon, and special cakes.
Or maybe you prefer sweet wines? At the beginning of September there is a brand-new event dedicated only to this type of wine: Passitaly, on the isle of Pantelleria (Sicily). According to the organizers, it will be spread around the whole island. There, Italian and Mediterranean wine producers will showcase their (sweet) wines made from dried grapes, with tastings, meetings, a gala dinner, wine contests and cultural initiatives – not to mention samplings of other local delicacies like the famous capers of Pantelleria.
Let's finish this short roundup with another interesting event: Acetaia Aperte on Sunday, 28th of September. Here the companies which open their doors are those that make the balsamic vinegar of Modena, an important traditional product protected by European law. Every year 90 million liters of it are produced, and 92% is exported abroad. If you are curious about the process of making balsamic vinegar, this is the best opportunity to experience it. During Acetaie Aperte visitors can meet the producers, attend demonstrations of cooking the must for the vinegar, walk in the vineyards, and of course taste the vinegar with finger foods.
Finally, a few suggestions about how best to enjoy these kinds of events. Note that most of them are organized with only Italian visitors in mind, so don't be surprised if you don't find much in English on the web or in print. The best thing you can do is to decide in advance on a place where you want to go and browse online. Once you have found a comfortable accommodation close enough to the event you are going to attend, simply go! Throw yourself into the event, enjoy the atmosphere, the foods and the wines like an Italian. Although you likely won't understand everything people say, you'll have a lot of fun.