The 500 or so alumni from past Digital Wine Communications Conferences (this year will be the 8th edition) indulge in a torturing game every year. During the winter months, social media channels hum with activity as everyone starts playing "guess this year's location".
DWCC has always been adventurous, taking in Switzerland, Turkey, Vienna and Portugal amongst previous destinations. Every year, the pundits tantalize us with exotic possibilities – Greece, Croatia, Slovenia, even the UK. Every year they're wrong. No one but no one guessed this year's location. The 300-capacity conference will take place in Plovdiv, second city of Bulgaria, between October 23rd and 25th.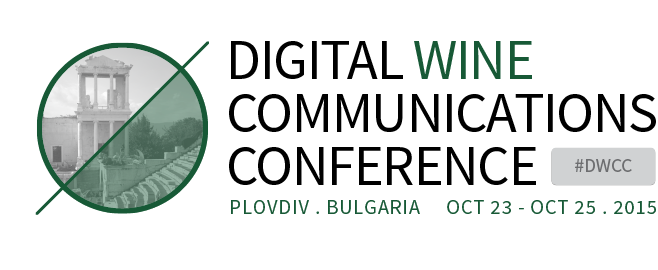 Perhaps it's not surprising that Bulgaria wasn't part of the conjecture – this small Balkan nation, nestled between neighboring Serbia, Macedonia, Romania, Turkey, and Greece fell dramatically from grace after the break up of communism in 1989. Roll back a decade or two, and Bulgaria was for a while Europe's second largest exporter of wine, after France.
A badly managed process of returning state vineyards to their original owners in the early 1990s, whether those owners actually wanted them back or not, led to widespread abandonment and a massive downturn. Gorbachev's massive curbing of Bulgarian imports during the same period didn't exactly help. It's taken another couple of decades to rebuild any kind of wine industry, this time with quite a bit of foreign investment.
Trailblazers such as Château de Val, Santa Sarah, Todoroff (near Plovdiv) and Enira (owned by Stephan von Neipperg) are the new face of Bulgarian wine, all with substantial investment, and all with a focus on high quality.
More than international varieties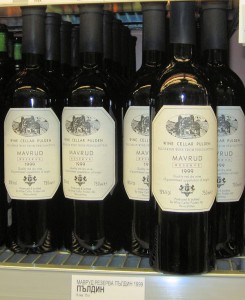 The country's renown as a reliable producer of cheap but serviceable wines was largely built on international varieties such as Cabernet Sauvignon, Chardonnay and Merlot, which dominated plantings from the 1960s on. Now there's renewed interest in Bulgaria's indigenous grapes – expect to hear much more about reds Mavrud, Melnik and Rubin, or try Bulgaria's take on Dimiat (A Serbian staple) or Rkatsiteli, the two most planted white varieties.
Bulgaria has a fairly extreme continental climate, with temperatures ranging from a chilly -27C to a sweltering 40C in summer. That's generally good for the wine, and soft, approachable reds are something of a trademark here. Luckily, the DWCC's delegates won't be subjected to either temperature extreme, although they will be able to enjoy Plovdiv's rich cultural and historical background over the three days.
Jancis Robinson may not be back this year – she delivered a rousing, perfectly judged speech at the gala dinner in Montreux last October, but Richard Hemming from team Jancis will be in attendance. Other confirmed speakers include Meininger's Wine Business International editor-in-chief Felicity Carter, who delivered a rapid-fire attack on lazy wine marketing at last year's conference, DWCC favorite Judith Lewis, and Ted Popov from Accolade Wines.
As a card-carrying DWCC fan, and long-time attendee, I'll be there too. I'm looking forward to discovering a winemaking nation that has been a closed book for too long, not to mention networking with 300 other passionate wine geeks for three days. As far as I'm concerned, this is an unmissable event for anyone whose love of wine has gone beyond idle flirtation and transgressed into full blown obsession.
---
Registration for the 2015 DWCC is open on the DWCC website (dwcc.co). Discounted "Advance Registration" tickets (€300) are available until October 1, 2015, when they will revert to full price (€450).
Delegates will also be able to benefit from special rates with conference partner hotels that are listed on the DWCC website and the Municipality of Plovdiv will provide free transfers from Sofia and Plovdiv airports to the center of Plovdiv.