When I went to a dinner featuring D.O. Madrid wines about two years ago, the wines were a mix: from overly fruity to international style to more sophisticated; some were old-fashioned and some seemed young and carelessly made. But I saved a bottle of Tempranillo-based wine from that night and opened it a few months ago, and it had turned into a well-rounded, young wine that paired well with many dishes.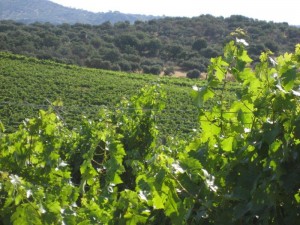 Coincidentally, the next day I received an invitation to visit the area, so I was ready to see it for myself. The other intriguing element of the trip I found out only right before I left: I would be traveling not, as usual, with other journalists, but with three wine importers from different parts of the US—adding to my learning process about the wine industry.
The American buyers were familiar with other Spanish wines, but not Madrid's. The 46 D.O. Madrid wines are located in the communidad (state) of Madrid, an hour or two into the countryside, to the south of the capital city. Historically, Spain supplied the Roman Empire with wine and olive oil, and Roman ruins have been found throughout this area. The Middle Ages mark the first documented wine trade here, when Madrid's high quality wines were exported to other cities. The deadly European vine pandemic phylloxera reached here very late, in 1914. It was then that the first non-native grape, French grenache (garnacha in Spanish), was brought in for widespread replanting. From the Spanish Civil War in the 1930s through the 1970s, a totalitarian government was more interested in quantity than quality wines. After that, in the 1980s, the wineries began to upgrade, but this was a slow process, though the region achieved D.O. (Denominción de Origen) status in 1990.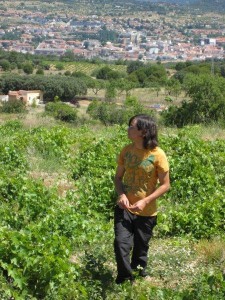 The buyers were looking for wines in their lower end price slots, starting well under $10, because they would need to introduce these new wines at this level in order to get people to try them. The U.S. buyer from the Washington DC area maintains that price sensitivity is here to stay: wealthy people in his area who could afford to buy anything they wanted before the recent economic downturn learned they could get very good wine at one-third the price, and they are not going back to the costly, famous name wines.
When we visited wineries, the buyers were immediately interested in the total production of each winery; there has to be a certain minimum to ensure that, if ordered, they would receive enough wine to supply their customers. The buyer from Miami explained that with small production wines, sometimes the wine runs out and unscrupulous suppliers will send over bottles with the correct labels but different wines inside. The Utah-based buyer said he had definitely seen this happen.
Would the buyers take home samples, I wanted to know? Not usually, unless they just wanted one special bottle. They ask wineries to send samples to the States. If the buyers want to import the wines, they work with the winery (in whatever country) and with TTB (the U.S. Alcohol, Tobacco and Trade Bureau) to get label approval, a process apparently as arduous as it is arbitrary. It takes a minimum of half a year from the time the buyers taste a wine until the wines reach U.S. shops and restaurants.
Many of wineries in D.O. Madrid are maintained organically, even if not certified this way. Irrigation is allowed, but it's expensive to install and run—though usually necessary to immediately establish trellised vineyards. So many of the old vineyards are now being reclaimed and only gradually replanted.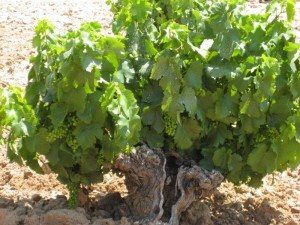 In this region, the major red grapes are grenache and tempranillo; secondary reds are syrah, cabernet sauvignon and merlot, which are usually blended. Just now, after extensive testing at Finca el Socorro, the region's experimental vineyard station, petit verdot is being approved for the D.O. White grapes are malvar and airén primarily, with the indigenous albillo in secondary position. Here, I could really tell the difference between the wines made with old vines vs. the new (10-year-old) vines—though in the New World we often consider 10-year-old vines to be mature. The indigenous whites reminded me of some Loire wines. Malvar can be lively and grassy, while albillo makes rounder, gentler wines. The reds are bigger and fruitier with differing touches of oak that are generally appropriate (not overwhelming) adding structure to the wines.
D.O. Madrid wines are grown in three sub-zones. Arganda, to the southeast, is the most prolific, with half of the wineries located there. The other two are to the southwest of Madrid: San Martin and Navalcarnero. The latter is also the vegetable growing area for Madrid, with lovely hills and fertile fields. San Martin boasts a renovated medieval castle, Castillo de la Coracera, which will be the headquarters for many D.O. Madrid events in the future. Outside of the towns, San Martin feels like the U.S. West Coast in an alternate universe, as if the Spanish had held onto California as their territory: the same, familiar trees and vegetation in a dry, hilly landscape amidst old and new vineyards, similar Spanish names everywhere.
When we visited the vineyards, the buyers asked a lot of questions, took notes and one took videos; they wanted stories about the wines to tell their customers, either in person or on their websites. Stories like these:
At Solera Bodegas, a small family-owned winery established in 1912, winemaker Consuelo ferments her white wines in giant, clay amphorae. She likes the amphorae because when the lees and other solids settle in the bottom, its pointed tip allows the correct amount of contact with the wine. The clay vessels were modernized in the early 20th century by lining them with a non-reactive coating, and a refrigerated plate can also be lowered into the wine to control temperature. (However, Consuelo can't find anyone nearby making amphorae so since one broke she has had to resort to a stainless steel tank.)

In D.O. Madrid, traditionally, grapes were grown on "bush vines," untrellised. During the summer, grasses grew up around them so the vines were almost hidden, but the ground cover helped conserve moisture. In the ancient tradition (probably since Roman times), vineyards were also studded with trees—olive, almond, juniper, and scrub oak—for naturally-controlled pest management. Fernando Garcia-Alonso, a young star winemaker who is a member of the Spanish "Terroir Kids" (Los Chicos del Terruar) is in the process of returning the vineyards of Bodegas Marañones to this state—organic, with some intended to become biodynamic. He believes that wine is made in the vineyard, and his slogan, when he brings in the grapes, is essentially, "Don't f*** it up."
So, what will you find in your local wineshop? We visited these wineries: Solera Bodegas, Señorio de Val Azul, Bodegas Tagonius, Bodegas Gosálbez Orti, Bodega Ecológica Luis Saavedra, Bodega Marañones, Bodegas Nueva Valverde and Bodega Ricardo. Benito, and tasted the wines of Bodegas Orusco as well. Wait six months and then start looking.
---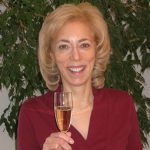 Becky Sue Epstein is Palate Press's International Editor. An experienced writer, editor, broadcaster, and consultant in the fields of wine, spirits, food, and travel, her work appears in many national publications including Art & Antiques, Luxury Golf & Travel, Food + Wine, and Wine Spectator. She began her career as a restaurant reviewer for the Los Angeles Times while working in film and television.