Unusual winter rains turned the Cariñena vineyards in northeastern Spain into a technicolor swirl this spring, the variegated soils glowing red, yellow, orange under windswept skies. It was a moment of glory for a region which can get overlooked in the busy category of Spanish wine.
After all, many consumers think of Spain as a producer of simply good-value reds. And those who know more about regional distinctions tend to focus on the three Rs: Rioja, Rías Baixas, Ribera del Duero.
The producers of Cariñena want to change that.
"We're in the slow process of creating a wine region that is recognized," says Pedro Fatás Garcia, general manager of Bodega San Valero, a Cariñena co-op established in 1944. "Now we are telling the world, 'Look! Stop here and take a look at this. You may like it.'"
Set in Aragon, the Cariñena DOP (Denomination of Protected Origin) lies in the heart of the Ebro Valley with about 36,000 acres of vineyards tended by around 1,500 wine growers.
The name does triple duty—it's a region, a town and a grape, better known in the U.S. as "carignan."
A study in contrasts, from the rugged Pyrenees bordering France in the north to arid plains in the south, Aragon doesn't have a gentle climate. Temperatures drop to below-freezing in the winter and rise to 100ºF in the summer. In fall and winter, a strong, cold wind known as the cierzo scours the Ebro Valley.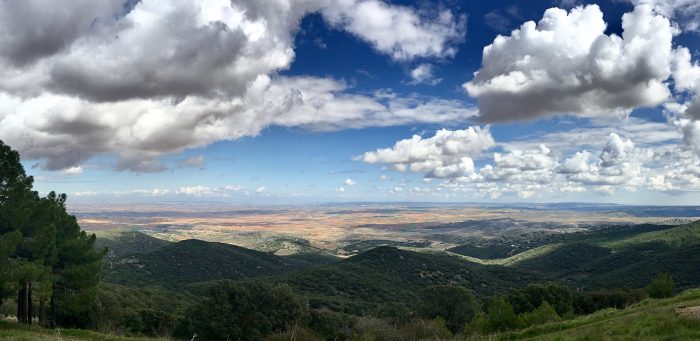 Most of the wine here comes from large co-ops, although there are also a number of small producers. Several international varieties are planted, including tempranillo, merlot and cabernet sauvignon. But in terms of staking an identity, the grapes producers talk about most are garnacha and cariñena.
Talking is one thing. Getting people to listen, another.
Tali Dalbaha, an experienced sommelier and currently general manager for Buy Rite Wines & Liquor in Jersey City, a retailer with 52 outlets in New Jersey, thinks there's definitely room for Cariñena wines in the U.S. market.
"People are very connected with Spanish wines, in particular red Spanish wines," she says. It's not hard to figure out why. The category is generally known for good value—inexpensive wines that taste well-made. The problem is that there are just so many of them thanks to a boom in Spanish imports in recent years.
Still, while the average consumer might not be able to call out the Cariñena district by name, there's a chance he or she is familiar with garnacha, something producers can build on.
And they've certainly got hustle going for them, notes Dalbaha.
"It's really a tiny region. For them to say, OK, let's do a promotion in the U.S.—this is a ballsy move," she says with a laugh. "But I feel like the wines are very good. They're inexpensive. They're super juicy and fruity and they fit the American palate."
Marketing wines made with the cariñena grape is a little more of a challenge since less of it is produced and it requires specific conditions to produce high-quality grapes; it's known for a tendency toward high-yields, high acid and rough tannins. It also is subject to mildew except in a very dry climate, which, of course, Cariñena has. It was one of the most commonly grown grapes in France for years, although always low-profile since it was used mostly for blending. It was overtaken by garnacha and international varieties in Cariñena, but more recently producers here have been making 100 percent Cariñena wines, using older vines, higher elevation vineyards and other techniques to make their signature grape shine.
"Cariñena is difficult to handle because it tends to be a very productive grape," acknowledges Nieves Beamonte, export manager for the Grandes Vinos co-op. "It has been an issue, always." Some years ago, producers tried a single-varietal Cariñena that didn't make much of an impact on the market. But with the rise of interest in monovarietals, they tried again, this time winning some acceptance. "We are so proud to be able to show our identity through this grape that is part of our inheritance," says Beamonte.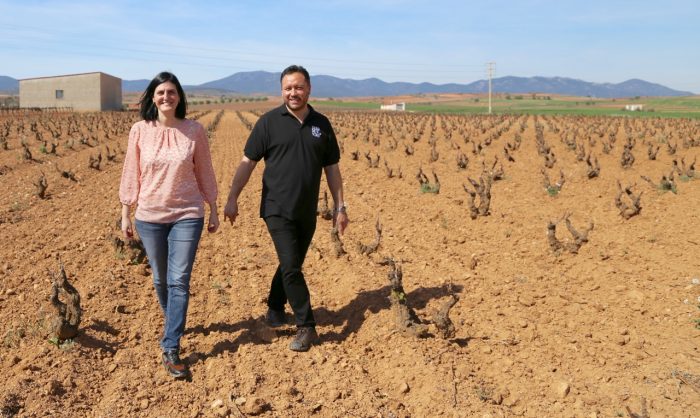 The efforts here mirror work going on elsewhere to restore Carignan, including Chile. The winemaker at Grandes Vinos, Marcelo Morales, is from Chile and has arranged some Master Class sessions with visiting winemakers from the South American country to pool expertise on taming the grape.
Grandes Vinos makes several single-variety Cariñenas, including 3C, a reference to the trifecta of region, village and variety. They also make a single-varietal Cariñena for their premium line, Anayón. The 2013 Anayón Garnacha, made from vineyards at about 2,200 feet above sea-level, was outstanding, rich and full of tasty blackberry mellowed with 11 months in oak, primarily French. It paired particularly well with young roast lamb, a local specialty. The 2013 Anayón Cariñena also hails from high elevation vineyards and is made with vines that are 60+ years old. A chewy mouthful of cherries and chocolate, this is a good match for something hearty like steak.
It's the wind that helps make Garnacha from Cariñena unique, says Mamen Chicote, viticulturist and field manager for San Valero. The strong gusts help keep away pests and mildew. Meanwhile, the soils create Garnacha with intense color and flavor, especially from the older vines, some clocking in at a century, which, with their low yields, produce grapes with concentrated taste.
An example: San Valero's 2012 Particular Viñas Centenarias, a deep ruby-colored wine that shows off vivid red fruit against a background of old leather and ends with a lingering and warm finish.
Soils at the lower elevations tend to have more clay with chalk and limestone higher up. Some vineyards are covered in stones, inspiring respect for the symmetrical rows of vines jammed into the unyielding ground.
On the white grape side, there's Viura, also known as Macabeo (and better known as a classic Cava grape) frequently to be found blended with Chardonnay in Cariñena. The 2016 Paniza Viura/Chardonnay, a 50-50 blend that starts with the scent of white flowers and a touch of pineapple and tastes light and fresh with melons, peach, and a touch of orange zest on the finish. For around $10-12 retail, it's a winner in the patio category.
Speaking of summer sippers, the 2016 Corona de Aragon Garnacha Rosé, from Grandes Vinos, has fresh acidity but still has the characteristic strawberry sweetness even without significant residual sugar (less than 1 gram per liter.)
Cariñena is "a grape that has never had a lot of interest or been famous like others, but I think it's starting to get interest," says Manuel Garcia, marketing director for Grandes Vinos.
Although it's always hard to say with certainty where a grape was born, it is generally believed that Carignan is from Cariñena and went from Spain to France, possibly after the phylloxera crisis of the mid-1800s. Other varieties do well here, in particular Syrah, but when it comes to promoting a sense of identity, "the strategy is to focus on what makes Cariñena different from everywhere else," says Garcia.
"We have to talk about Garnacha, Cariñena. Those are the flagships, you know?" says Garcia. "There is one Cariñena village, and we are here."