Icewine has been a blessing and a curse for Canadian wine's international reputation. A blessing, because it allowed Canadian wines to  gain recognition – enough so that Inniskillin's Icewine was served at the banquet honoring Barack Obama's Nobel Peace Prize, in Oslo. A curse, as well, because it encourages the persistence of clichés about the bone-chilling temperatures that winegrowers supposedly have to deal with in Canada.
Well, it does get plenty warm in the summer, from the dry, sunny Okanagan valley, in British Columbia, to the Niagara escarpment, in Ontario – and reasonably warm in some corners of Quebec and Nova Scotia. Enough to ripen grapes of all kinds, from cold-resistant hybrids like vidal to late ripening varieties like shiraz. From oaky and ripe reds to steely and refreshing whites, from quaffable summer sippers to ageworthy, world-class cuvées, Canadian vineyards can produce something for everyone.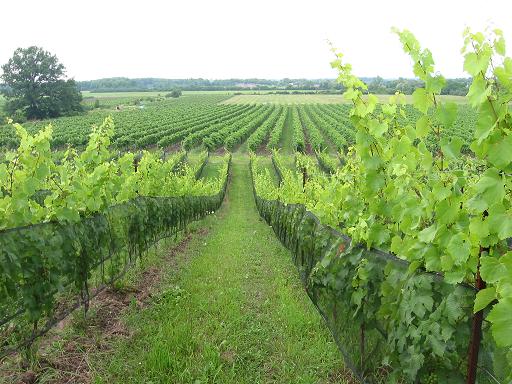 To give a sense of the range of possibilities offered by the wines of the not-so-white North, I've assembled a full case of selected wines that have everything to please – if you can find them. Some Canadian wines from larger wineries like Inniskillin or Mission Hill are distributed beyond their province – and country – of origin, but often, finding the best means heading directly to the wineries. Shipping to the US is possible, but not every winery will do it, as paperwork, customs and North American alcohol regulations are understandably scary for many of them. So start planning your trip right away.
1. Le Clos Jordanne 2007 Le Grand Clos Pinot Noir
This joint venture by Boisset and Vincor is an exceptional experiment in characterizing the terroir of the Niagara region, through a fully Burgundian, single-vineyard approach to Pinot Noir and Chardonnay. While the "Village Reserve", assembling different wines from different lots, is a bargain at around 25$, the serious stuff happens in the single bottlings created by winemaker Thomas Bachelder and his second-in-command, Sébastien Jacquey.
In the recently-released 2007 vintage, Le Grand Clos Pinot Noir, the most exclusive bottling produced by Le Clos Jordanne, stole the show with incredible depth and compact, tight aromas and flavors that, at this point, just hint at the complexity of this fruity, earthy, mineral, smoothly handled beast of a wine. Able to rival many a higher-priced Burgundy cru, this 70$ bottle is worth every penny. It reflects the character of an exceptionally warm and dry summer, but Bachelder and Jacquey can pull great wines out of tougher vintages like 2006.
Because it is part of the Constellation empire, this boutique winery gets the best of both worlds: artisan work of the most attentive, precise kind, and a distribution that allows the wine to be distributed all the way to Japan and the UK – and in the US, via Garagiste.
By exploring the possibilities of the different terroirs of the Niagara, other wineries such as Tawse or Hidden Bench are also creating top-notch, barrel-fermented Pinots and Chardonnays that are raising the bar for everyone else.
2. Closson Chase 2007 South Clos Chardonnay
When Jancis Robinson mentioned Le Clos Jordanne Pinots, last August, it was in the same article where she praised Deborah Paskus for the exceptional chardonnays she produces at Closson Chase winery, in Prince Edward County, a region that is a little cooler than the Niagara, but also blessed with truly amazing fractured limestone soils.
Ten years ago, there was hardly a vine in the area, and now over thirty wineries are active. Closson Chase is one of the very best (along with Long Dog, Norman Hardie, By Chadsey's Cairn and Rosehall Run), with careful vineyard management and unabashed use of barrel-fermentation in French oak for the Chardonnays. The South Clos, priced around 40$, shows a lot of that wood, with lovely spice and vanilla complementing the buttery and white fruit aromas. Refreshing acidity and a solid mineral backbone distinguish the wine completely from, say, a California chardonnay. Yes, as Jancis says, serving this against a high-end Burgundy could lead to some surprising results.
Full disclosure: I liked the Closson Chase wines so much that when I decided to try my hand at winemaking, this fall, it was the place I picked first – and Deborah Paskus was kind enough to say yes and let me fiddle around with a barrel of her chardonnay. A great learning experience.
3. Mission Hill Quatrain 2006
Out West, Mission Hill is one of the largest wineries in British Columbia – and also one of the most serious and committed to excellence, thanks to the high-precision winemaking of New Zealand born and bred John Simes. Already scoring high with the SLC series (Single Lot Collection), Simes created even higher-end group of cuvées called the Legacy Series, for which barely 0.5% of all the wine produced in the estate vineyards qualify.
While the Oculus is the brooding, tannic, long-cellaring cuvée in the series, Quatrain is absolutely striking in its exuberant fruit, concentration and smooth, silky tannins. The blend of shiraz, merlot, cabernet franc and cabernet sauvignon could feel over the top, but its relatively moderate alcohol (13%) and good acidity keep it food-friendly and balanced.
Mission Hill wines are not necessarily the wildest wines out there, but they deliver solid, consistent quality in every price range. Their reserve shiraz are particularly worth noting, with a pepper/spice and red fruit profile that shows the distinctive style the grape yields in the Okanagan.
4. Hidden Bench 2005 Nuit Blanche
Hidden Bench has set itself up with an ambitious vision, and an approach reminiscent of the more exclusive California wineries, with sales largely going through a wine club and mailing list. Pinots, Chardonnays and Rieslings may be the focus, but winemaker Jean Martin Bouchard also produces one of the very best bordeaux-style whites in Canada with the Nuit Blanche, a smooth, full, well-rounded white that oozes class and sophistication. It may well be worth it to get in on that wine club.
5. Val Caudalies Vidal 2008
When three young, wine-savvy Quebeckers established the Val Caudalies winery in Dunham, at the heart of the Eastern Townships' wine country, they had the advantage of having an orchard they could count on to generate income, while they waited for the vines to come online. So Val Caudalies started by churning out solid, delicious ciders – and especially, ice ciders – before delivering wines that are showing just as well.
The off-dry Vidal, if it shows an extremely pale color, has intensity and character, with a very pleasant nose  of honeysuckle and pears, good length and all the acidity needed to balance the sugar. Clean, well-made, it went very well with various cheeses and with fried pork won-tons. One of the very interesting wines I've had from Quebec. This up-and-coming winery is clearly heading in the direction of top Quebec estates such as Les Pervenches, Domaine Les Brome and Vignoble Carone, which are not just content with getting the grapes ripe, but also are working to express the specific terroir and climate they have to contend with.
6. L'Acadie Vineyards 2006 Sparkling Brut
Making top sparkling wine from a virtually unknown hybrid grape in a barely-established wine region in Nova Scotia: quite the challenge, when you think of it. But it's one that L'Acadie winemaker Bruce Ewert rises to with panache, using a grape also called L'Acadie, after the old French-speaking part of the Atlantic provinces. Priced at nearly 40$, this fresh, clean, fine-bubbled sparkler is impressive. The friends who tasted it with me didn't seem incredulous, when I momentarily pretended it was champagne, although the wine's distinctive aromatic profile set the record straight, upon more careful testing. A winner in the "surprise your friends" category.
6. Benjamin Bridge Nova 7
Nova 7 is this ambitious Nova Scotia winery's answer to Moscato d'Asti: a fizzy, fruity, low-alcohol wine featuring muscat grapes, with that telltale, expansive aroma. It's a unique, refreshing wine, great for cocktails or served with an almond cake or a pear or apple dessert. It's been wildly popular from its first release, in 2008, with hundreds of cases selling out in a manner of days. Let's hope they make more, as we wait for Benjamin Bridge to release their pinot noir and chardonnay based sparkling wines: owner Gerry McConnell and winemaking consultants Peter Gamble (Stratus, Ravine Vineyard) and Raphaël Brisebois (who notably worked with Heidsek Champagne house) are convinced that the high acidities and flavor profile they get from the grapes in this cool climate will make these sparklers the closest thing to champagne outside o Champagne.
7. Wild Goose Vineyards 2008 Pinot Gris
The Okanagan valley has been producing some very solid aromatic whites like Gewurztraminer and Pinot Gris, and Wild Goose has been one of the most consistent producers in the region. Their Pinot Gris, made in a rich, velvety alsatian style, with flowery, spicy, exuberant flavors and aromas, is a constant pleasure – as are the winery's Pinot Blanc, Gewurztraminer and Rieslings. At around 20$ a bottle, they're a steal, and a great match for charcuteries and roasted pork.
9. Inniskillin Discovery Series 2007 Chenin Blanc
With Vineyards in both Ontario and British Columbia, Inniskillin, the first Canadian winery to get a licence since Prohibition, in the 1970s, covers a lot of styles and varieties of wines. In the Okanagan, they've opened up the experiment on varieties very wide, with Zinfandel, Marsanne, Roussanne, Malbec, Tempranillo, Pinotage and Chenin Blanc, among others. The Chenin Blanc is a solid experiment with this great Loire grape, providing very typical aromas of white flowers and lanolin, with both good acidity and a fatty, luscious mouthfeel. After tasting another excellent chenin this summer – this one from By Chadsey's Cairns, in Prince Edward County – I'm hoping that more wineries will get on board. Who knows, with the cold climate: there could be some great late harvest wines to be made with that grape.
10. Stratus Red 2006
I tasted this red blind at a recent wine fair, in Montreal, and was completely puzzled – along with three winemakers who were also trying to guess where this red was coming from. Cool climate, for sure, but beyond that, we couldn't tell. Northern Italy? Loire, maybe? What we knew was that it had character, a unique balance with red fruit and slightly herbal flavors, and a tight but fine tannic structure. With a blend of cabernet franc, cabernet sauvignon, merlot, malbec, petit verdot, gamay and syrah, the 2006 Red from Stratus was a hard guess, but it was easy to enjoy. It's an example of the great things that can be done with Bordeaux varieties and later ripening varieties in Niagara, even when tougher vintages push the limits of ripening (harvest sometimes goes on until November, to get the last bits of sugar up in the grapes). Southbrook Vineyards – with a wonderfully fresh and vibrant, biodynamic certified 2008 Triomphe Merlot, for example – and Ravine Vineyards (the beautifully structured, ageworthy 2007 Meritage) are two more wineries that prove this year after year, thanks to meticulous winegrowing and very smart winemaking.
11. Cave Spring Cellars CSV 2007 Riesling
In a recent collective tasting of Ontario rieslings I took part in for Spotlight Toronto, Cave Spring Cellars came in on top of just about everyone's list, along with Thirty Bench Vineyards, another regular favorite of Ontario wine drinkers. Cave Spring's CSV cuvée, made from patches of 30-year-old vines (some of the oldest in the area), is the winery's top riesling, with remarkable balance between refreshing acidity and a fair amount of residual sugar. Expressive and highly aromatic, this 30-dollar bottle is worth every penny.
12.  Osoyoos Larose Le Grand Vin 2005
In its top-end joint ventures (this one with Groupe Taillan of Bordeaux), Vincor clearly focuses on the wine itself. Like Clos Jordanne, this British Columbia vineyard doesn't have a tasting room – and in this case, not even a web site, but it enjoys an already solid reputation for its Bordeaux-style reds that show structure and bright fruit over firm tannins. Clearly inspired by its Bordeaux partners, just as Jordanne looks to Burgundy, the wine lifts a rather classic profile with just the right amount of New World exuberance. That's where the 100-degree temperatures the Okanagan experiences in the summer can come in handy. After all, you have to get some heartwarming reds to make it through the bone-chilling winters…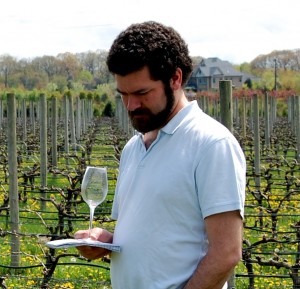 Rémy Charest is a Quebec City-based journalist, writer and translator. He has been writing about wine and food for over 12 years in various magazines and newspapers. He writes two wine blogs (The Wine Case, in English, and À chacun sa bouteille, in French) and, as if he didn't have enough things to do, he's now starting on a food blog called The Food Case.