In Burgundy, the year 2016 is proving an annus horribilis of ruthless proportions.
Crushed between the Scylla and Charybdis of catastrophic hail and frost damage in April and May, followed by humidity and passage of Brexit (the British exit from the European Union), Burgundians strain to retain their trademark composure amidst the carnage.
Admits Pierre-Henry Gagey, President of Maison Louis Jadot, "Everyone is very anxious…It's really very difficult to know [the impact] right now, but we will know at time of harvest."
 Burgundy resident and blogger Greg Love recalls, "As Madame Gagnard [of Domaine Gagnard in Chassagne-Montrachet ] observed to Olivier Lamy [of Domaine Hubert Lamy in St. Aubin], she had never known Montrachet to have been frost damaged in all of her 85 years, so 2016 truly is a unique year, but for all the wrong reasons."
 "La gelée noire… et la grêle blanche"
 All the wrong reasons begin with weather. Violent hail landed a stiff upper cut to Mâcon on April 13th, followed by severe frost on April 27th. Extreme hail storms in Yonne delivered the ultimate coup de grâce in May. All told, the French Ministry of Agriculture anticipates a 23% drop in Burgundy and Beaujolais wine production in 2016.
Femmes et Vins de Bourgogne, a professional organization of women wine makers in Burgundy, estimates frost damage of more than 70% to approximately 23% (6784 hectares) of the region's vines, while an additional 23% (6669 hectares) suffered between 30-70% damage.
"Not one of our association members from the Chablis to the Mâcon regions was spared," FEVB acknowledges, talking about the frost episode in April. They add, "Some plots, which had never been known to be exposed to this risk, were hit this year because of the rainfall the night before which increased the effects; in fact the last time such a frost had occurred was in 1981."
Despite proactive investment by vignerons in anti-hail machines and netting, these precautions apparently failed to live up to expectations.
Love provides additional detail: "2016 has been a truly difficult year to be walking amongst the vines…There are dramatically reduced quantities of fruit on the vines in many communes, with Marsannay and Chambolle Musigny being the hardest hit in the Côte de Nuits…Losses in both of those communes are very heavy. I walked along 50 meters of vines with a grower yesterday and he found only one bunch of fruit on his vines."
Adding to Burgundy's woes, the unusually damp spring contributed to a nasty, prolonged outbreak of mildew. Virginie Taupenot of Domaine Taupenot-Merme in Morey Saint Denis explains, "There is one thing we can add after this [hail and frost], it is mildew which arrived with all the rain. The humidity followed due to some bouts of warm weather and it is terrible," she concludes. "We try to save what we have left and it is complicated."
Taupenot chooses to remain cautiously positive, claiming "What we know already is that 2016 will be the smallest vintage we have ever had…So, the future will also be complicated. If the prices increase (for economic reasons), we will lose some market share which will be difficult to recover in the future. The vineyards for vintage 2017 will also be damaged due to the hail and frost in 2016. So there are also repercussions for the next year in terms of production. But we have to stay confident and positive for the future."
The mildew and humidity impact biodynamic farmers, too. Notes Love, "Biodynamic farmers have had a rough ride this year. They have had to apply so many treatments compared to a normal year. The volatile rain patterns this year have often washed the newly applied treatments off the vines only hours after the work is finished, which means they have to go out again and fight to protect their vines."
Vendage
Ultimately, a true assessment of the total damage cannot not occur until harvest.
In the interim, Pierre-Henry Gagey addresses potential final ramifications: "Some villages will lose part of the harvest, which will impact the quantity. This will also impact the inventory of wine, with prices going up artificially due to lack of inventory. The irony of the situation is that we are not making more money, we are actually making less money. But because of this small crop, prices have been higher. We have seen prices going up for various regions, and we are observing the impact. For example, in Chablis, which suffered severe hail damage, they will have a small crop, and so wine prices will go up. But not to make a profit. We have to diminish our margins in order to compete. We recognize that we are not alone in this industry, that we have competition elsewhere – the United States, Australia, Italy, Spain…it's going to be tough."
But Gagey remains steadfast in his optimism, "Of course, right now Burgundy is facing a difficult time. But it is not because of us, it's because of the weather situation, and as soon as the bad weather ends, we will return to normal. We understand the situation, and are not going to go crazy with pricing."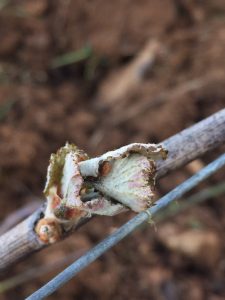 Others in Burgundy remain guarded in their outlook. Elsa and Adèle Matrot of Domaine Matrot, millennial vignerons from the village of Meursault, report: "Not much to say. Brexit, bad weather conditions, terrorist attacks… the year has been tough for a lot of people. We just hope that the little quantities we have [on] the vines will be good!"
A normally upbeat Elsa adds, "Also, for the crop of 2016 we know that frost hit up to 70% of the domaine but we can't say anything more…We never know until we harvest and press."
Still, importer Scott Wright of Caveau Selections in Portland, Oregon, says, "The frost and hail this year have been simply devastating. Depending on the area, up to a 90% loss [in Mâconnais, parts of the Côte de Beaune, and parts of Chablis] down to a minimum 30% loss virtually everywhere. This affects everything – pricing, availability, viability of many smaller producers to continue. These are not happy times in Burgundy…"
Brexit
Dealing yet another body blow to Burgundy, the U.K. voted to exit the European Union in June. Few in France expected the referendum to pass, but it did. Regarding the short and long-term impacts of Brexit, Pierre-Henry Gagey says, "Short term, the British pound goes down. There is uncertainty right now, which is normal."
Gagey stresses, "Long term, renegotiations will go on between the U.K. and the rest of Europe for the next two years.  By law, U.K. itself has to give notice to European community to exit the E.U., which triggers two years of negotiations. We think they will give notice, because they must the British public has voted. [Note: At time of writing, notice has not yet been given.]  If negotiations are difficult, and they will be, they will increase taxes on wine from EU community. So this is certainly a big threat. Finally, if business is going to be more difficult in Britain's financial district, that will affect our Burgundy and Bordeaux trade."
Love predicts, "Currency and economic adjustments will continue, as they always have. Yet consumers still want to enjoy a nice bottle of Burgundy and I see no sign of that abating. In the longer term, the British market will continue to remain very important for Burgundy, both in terms of value and the volume of wine sold. One of the keys is to look at the length and strength of the relationships that have been built by the Burgundians with British retailers and traders over many years. They continue to buy on a vintage after vintage basis, not just in major vintages, as is often the case with certain other nations."
Finally, Pierre-Henry Gagey confides another important element in Brexit, "Again, I forget the psychological part: England is our brother. We are upset that our brother wants to leave the family."
Indeed, few analysts take time to tally this completely under-estimated cost to Brexit, a toll heightened by the choppy undercurrent of terrorist-induced social angst roiling the world at large. A vote to exit the European Union leaves remaining members feeling a bit unmoored.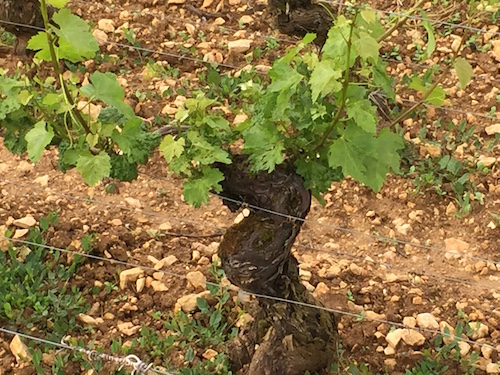 From a consumer standpoint, Greg Love points out, "The British also enjoy the tacit agreement of the Burgundians to act as their 'shop front' to the world.  [In other words, Britain enjoys early allocations from Burgundy and Bordeaux that allow it to maintain a foothold at the forefront of the wine market in these highly specialized, lucrative markets.]  Whether that will change in the longer term is something I will watch with interest. Post Brexit, I doubt that British merchants will surrender the hard won allocations to traders from other marketplaces without a fight."
Scott Wright speculates, "I don't know that Brexit would affect British import allocations in the short term – but with the dramatically higher prices the importers may be inclined to bring in smaller quantities – some wines may be hard to sell at the higher prices (or maybe not – in the US demand continues to outstrip supply no matter the price, it seems…"
Denouement
A philosophical Pierre-Henry Gagey sums up recent history: "From 1985 to 2009, vintages generally speaking have been very nice – 25 years of very good weather. But this cycle has been very long. It's okay – we have been through hard times before. But our generation hasn't been through this. Our parents have. They understand these cycles."
While Gagey realizes that these challenges may be uncharted territory for Burgundy's younger generation of vignerons, he praises these same up-and-coming wine makers, most from wine making families, many who have studied and travelled abroad, crediting them with helping the region produce some of its finest wines today.
"The Burgundians are a great tribe of people," concludes Love, "whom I have a deep affection for. They have unique relational skills in the way they tell the story of their land and the marvelous wines they make, which distinguishes them from all other vignerons in France and from around the world for that matter. 2016 has been a very hard season to date and they deserve our support…It really is an honor and a privilege to enjoy their wines when you see at close quarters just how much effort goes into making a good bottle of Burgundy. In the good times and bad, I will always say: 'Chapeau [hats off to] Burgundy!'"
A previous version of this article misidentified M. Gagey as the head of Maison Louis Latour. He is the head of Maison Louis Jadot. Scott Wright is the owner of Caveau Selections and former owner of Scott Paul Winery.