Brazil is the next great frontier for the wine world.
Brazil now drinks just 1.6 liters of wine per capita per year—significantly less than some Muslim countries like the Maldives and United Arab Emirates, according to the Wine Institute. By comparison, the US drinks 9 liters per capita per year. Most European countries drink more than 20 liters per year.
But Brazil's population is huge — 200 million, about the same as France, Spain, Portugal, Italy and the Netherlands combined.
And unlike the US, where 1/3 of the adult population doesn't drink alcohol, Brazilians love to drink; Rio de Janeiro is practically a 24-hour party. Combine that with a strong economy and increasing interest in the world outside, and you have the right recipe for a hot wine market.
International investment in Brazil's liquor market is strong. The UK's Diageo and Italy's Campari Group recently bought cachaça brands; France's Pernod Ricard started its own. These companies might have a slight eye on the export market and its faddish taste for caipirinhas, but consider the high-end Sagatiba Preciosa now produced by Campari, a cachaça aged 23 years in oak barrels that costs about $300 US. This is not going to sell in Europe, and Campari knows it.
However, despite the European money pouring into Brazil's liquor scene, so far there isn't much if any foreign investment in wine. I learned the reasons for this during a recent visit to one of Brazil's best wine regions, Campanha, in the far south, along the Uruguayan border.
Brazil has a lot going for it as a place to live, and Campanha is no exception. The people and weather are both warm and friendly. But it rains a lot, so much so that one American-trained vintner makes his small lots of US $30 Cabernet Sauvignon non-vintage in order to assure quality in terrible years like 2010. And for the rest of the world, non-vintage Cabernet Sauvignon for US $30—a price based on its cost of production, not marketing—is really all you need to know.
This isn't to say there aren't good wines being made in Brazil. I had the opportunity to taste about 100 wines, both as a judge for the Concours Mondial de Brazil and on visits to a half-dozen wineries. A few stood out: an excellent cabernet franc, a viognier (Campos de Cimo Da Serra RAR Collezione 2010) as good as any outside of Condrieu, and a US $7 gewurztraminer by Almaden that is one of the best sub-$10 gewurzs I've ever had.
The gift of blind tasting prevented me from preconceptions in approaching these wines. Only afterward did I find out that while they were made by three different wineries, each was one of the largest wineries in Brazil. I tasted plenty of wines made by smaller, more "artisanal" producers, and that non-vintage cabernet sauvignon, which I considered a  decent weekday cab, was among the best.
This also isn't surprising. There's no established culture of fine winemaking in Brazil. About half the wine sold in Brazil is from Argentina; it's not a place where people have, to date, tasted some great local wine and said, "I want to make that."
Growth in the South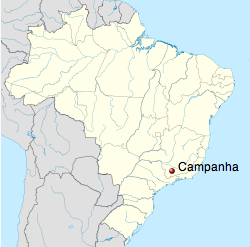 The wine scene in Brazil was negligible, a few plots grown by Italian immigrants, until the 1970s, when a UC Davis researcher announced that the state of Rio Grande do Sul (RS) was the best wine-growing terroir in the country. I couldn't find this study, but many people in RS cite it. That said, it's a no-brainer; in a country where the great majority of the landmass lies on the hot side of the Tropic of Capricorn, RS is the southernmost state.
One thing Brazil seeks, like a lot of emerging wine regions, is a signature grape. I'm afraid 100 samples isn't nearly enough for me to give an intelligent judgment on what would be right, but it is enough to say that—no news here either—some of the popular grape varieties aren't the best choices. There's a lot of cabernet sauvignon, but it doesn't seem to like the humidity. I did eventually have a couple good chardonnays, notably a non-vintage Villa Francioni I was served at the superb Clos de Tapas restaurant run by El Bulli graduates in Sao Paulo. But across my tasting sheet for the Concours I scrawled, next to the group of Chards, "Please no more."
There are also quite a few tannats, not surprising as this has become a signature grape of neighboring Uruguay. I scored them well because they were pretty good for tannat, yet tannat is not a favorite of mine, and my Uruguyuan colleagues on the panel looked down at them, saying, "If you really want to have some good tannat …"
A grape that seems to do well is gewurztraminer, which seems strange considering the climate. As in Argentina, many wineries are making sparkling wine. Sparkling moscatel seems more popular than bubblies made from chardonnay, and its appeal is undeniable, especially as the bubblies made from chardonnay aren't better as a group than the still wines.
Of course, it's easy to try all these wines when you're in wine country. Sao Paulo is easily the country's gastronomic capital—boy did I eat well there—but Brazilian wines aren't at the top of anyone's list, either on store shelves or in restaurants. Eventually national pride will get them there.
However, as an export product, Brazilian wines are doomed to remain curiosities as long as the currency stays strong. Brazilian wineries are keen to export, but right now their top two markets are Poland and the Czech Republic. More than one winemaker said his dream market is the UK because of the validation it would provide. However, even the mass producer Almaden—originally the same company as in the US, but bought out by a Brazilian firm in the 1990s—can't get wines on store shelves in San Paulo for less than the equivalent of 5 British pounds.
It's hard for me to see Brits shelling out 15 pounds on a Brazilian wine, even on my favorite wine from my whole visit, Pequenas Partilhas Serra Gaúcha Cabernet Franc 2009. Made by Aurora, the largest winery in Brazil, this is a lovely, juicy Cab Franc, with a nose of dark plum, dark chocolate and fresh herb, great acidity and balance. I brought my own opener down to the Concours after-party so I could have more of it. I'm sure there's more where that came from, but I'm not sure, without jetting back down for Carnival, how exactly I'm going to find them.
---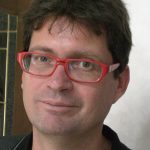 Wine writer W. Blake Gray is Chairman of the Electoral College of the Vintners Hall of Fame. Previously wine writer/editor for the San Francisco Chronicle, he has contributed articles on wine and sake to the Los Angeles Times, Food & Wine, Wine & Spirits, Wine Review Online, and a variety of other publications. He travels frequently to wine regions and enjoys coming home to San Francisco.