London is an amazing city—the centuries of history and tradition combine with the most modern and cosmopolitan culture in the world to form the first 'world city.' But just when you think all is bright and modern, with a cocktail culture to rival New York, the very best wine bars, and restaurants with simply superb wine lists, the city throws something at you that reminds you of its long, long history.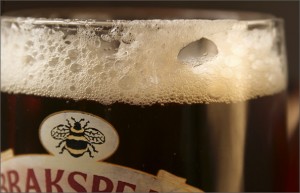 Another such example landed in my inbox today—a job opening for an official Ale Taster at the historic Old Spitalfields Market. The ancient, and it has to be said, most coveted role of Ale Taster, was a job that disappeared in the early nineteenth century.
In medieval times, ordinary citizens were appointed to oversee and inspect various aspects of everyday life, effectively doing the work of our modern Inspectors of Weights and Measures. Not surprisingly, one of the most popular offices to be held was that of the Ale Taster also known as Ale Conner. His duties involved visiting stalls and inns on market days and during the town's fairs to ensure that the ales, beers, and other produce on sale were of good quality.
"Ale Tasters would have been a familiar sight in London." explains Malcolm Ball, chief executive of Wellington Market Company, the company responsible for Old Spitalfields Market.
He added that he felt that the ancient office would still hold its value even centuries on. "Although the attraction of such a role may seem obvious at first, the 21st Century version would incorporate many more responsibilities than the original. Our ceremonial Ale Taster would become an ambassador for the promotion of drink and food in the area. Modern tastes have evolved and become so much more sophisticated in recent times and people demand ever greater levels of quality and variety."
"We fully expect this to be reflected in the calibre of applicants.
"The successful candidate will have a sound knowledge of local, regional, national, and international beers. He or she must be passionate and vocal about the subject, actively wanting to promote good drinks and food within the Spitalfields area.
"It must be stated that although the role is voluntary, it obviously carries benefits!"
One of the London Ale Taster judges, Pete Brown, leading beer writer and historian, whose books have charted the history of brewing and drinking, added: "There's an unprecedented level of interest in great beer these days and a lot of that interest is coming from people who love locally sourced, flavourful, crafted food and drink of all types and don't see why beer should be any exception.
"This post should help spread the appreciation of beer even further and help turn more people on to the variety and depth of flavour in great beer—I think everyone is going to be surprised by how knowledgeable and passionate some of the applicants will be!"
To apply, applicants need to submit a short, written application—of no more than one A4 page—explaining why they would be the best person for the ceremonial role.
I've been pushing my friend and beer guru Mark Dredge to apply but if only they were after a wine taster…I'd be applying like a shot!
---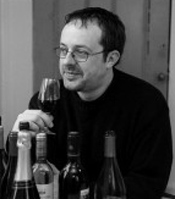 Andrew Barrow is the author of Spittoon, one of the top wine sites on the internet. A member of the prestigious UK based Circle of Wine Writers and WSET Diploma holder it would appear that total immersion in the online world of wine (with a sideline in food) is just a step away. Travel and photography are keen interests; he uses his own images to illustrate the articles on spittoon and spittoonextra many of which he is mighty proud!