Out of 170 Master Sommeliers in the world, 105 are in the United States. Of those, only one lives in my home state of Ohio. So for someone pursuing this coveted accreditation in a state unknown beyond the Great Lakes for its wines, what reason is there to stay?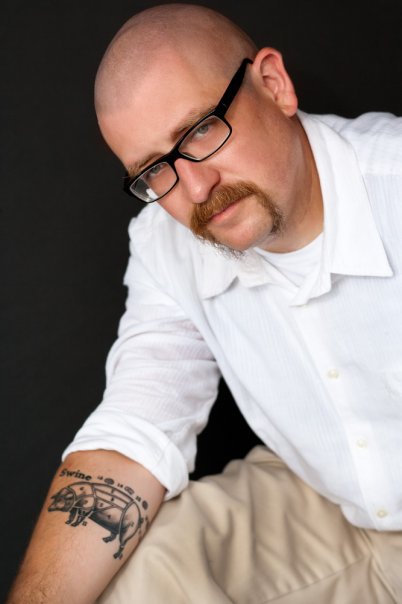 According to Chris Dillman, Ohio is exactly the place for him: he wants to become the state's second Master Sommelier.
I recently had the opportunity to learn more about Dillman, his passion for wine, and his desire to stay in the Midwest. We agreed to meet for lunch at Sage American Bistro where he works in Columbus, Ohio. He advised how to locate him: "When you come in I'll be the guy who looks like he's tired of looking at flashcards."
Dillman first became interested in wine while working at The Refectory, an upscale Columbus restaurant. During his four-year stint there, he made it a point to begin to taste and learn as much about wine as possible. Doing so allowed him to pass his introductory sommelier certification.
While working at another Columbus restaurant called G. Michaels, the owner offered to pay for the exams if he wanted to continue. He did, and went on to pass the certified and advanced tests in 2007 and 2008. Dillman will make his first attempt on the master sommelier exam on August 27.
"Hellish" is how Dillman describes the process of studying for each certification level, spending hours on end studying every day. Four levels in all—introductory, certified, advanced, and master—each one more than triples in the amount of wine knowledge you must know. Beyond the introductory level, pass rates plummet when it comes time to blind taste wines. Having to identify and describe each wine in minute detail—sure it's lemon, but what kind of lemon—Dillman reported that of the 85 who took the exam in 2009, only four passed.
For this reason, Dillman was more than eager to participate in the recent Top|Somm competition sponsored by the Guild of Sommeliers, a spin-off of many a reality television series, putting the wine knowledge of 40 contestants across America to the test.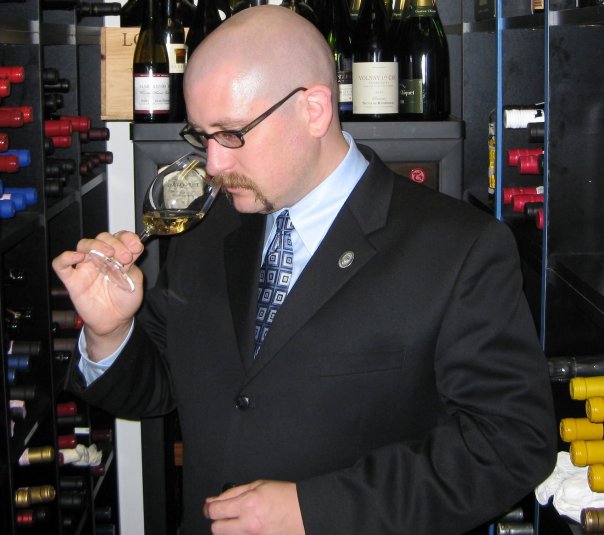 A large blind tasting challenges contestants to describe unknown wines in detail. Not just vintage and year, but fruit qualities, oak regimen, tannin structure, and acidity intensity among other attributes. The judges also expect detailed descriptors Dillman noted, "Instead of saying lemon or orange the judges want to know if it's lemon pith or orange marmalade."
Though Dillman was not the winner of Top|Somm, he was one of ten contestants to make it to the final stage of the competition in Napa. To get to California, he took first place in his region, besting seven other sommeliers. Regardless, the entire experience was invaluable practice. Taking advice from Matt Citriglia, currently Ohio's only Master Sommelier, some of the questions posed during the master sommelier exam are so esoteric that every little bit helps.
Dillman gave an example about yeast involved in making Sherry. Flor, a special film of yeast which forms in barrel, is important for the production of certain types of Sherry. The master exam won't ask what flor is though; it will want to know the four dominant types of yeast. He adds, "I really think they run through the list and add the most perverse questions they can find."
The small number of master sommeliers in the world right nowequates to a lot of missed opportunities and failed exams. Very few pass on the first try, and some have attempted the exam nine times. You have to be invited by the Court of Master Sommeliers to take the exam, "and it is almost impossible to be invited without a letter of recommendation from another Master Sommelier," Dillman said. Yet he doesn't seem fazed and does not seem to be worried he won't pass on the first try.
So then why go to all this trouble just to stay in Ohio?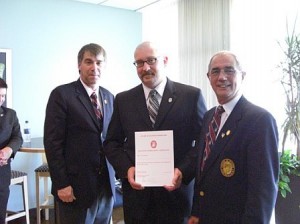 The simple answer: a native Ohioan, Dillman loves Columbus, and would like to stay. He went into more detail and expressed that many people are worried he is putting himself above a rational pay grade for the area, especially given the only other Master Sommelier also lives in Columbus. However, he prefers to think that instead of missing out on higher salaries, he would be missing out on creating a unique market for himself if he left. "Sometimes, it's better to be a big fish in a small pond. Talent gets exported from [Ohio]. People complain about it, but once there's someone good they leave."
Dillman's ultimate dream is to create a hybrid sommelier/bartender position for himself instead of being an on-the-floor sommelier at a restaurant. He explained there are three types of sommeliers in the world. Those who know it all and insist on interjecting whether warranted or not; those with vast knowledge who lack passion for sharing their ideas; and those who are informed, passionate, unpretentious, and adept at making appropriate contributions.
"I hope I'm the third kind," Dillman said.
I thought back to this comment during lunch when he began telling me about some of his favorite wines at Sage and why he likes them. Listening to him, I realized his extensive wine knowledge is something he would never flaunt. Confident in his mission, the enthusiasm and passion he displays lack any vanity whatsoever. Chris Dillman is definitely a sommelier of the third kind.
---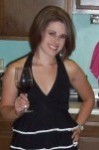 Emma Criswell writes for her blog Wine & Stilletos as well as an online wine magazine called The Second Glass, based in Boston. She is pursing her Master's degree in media and cultural studies; specifically wine culture from Ohio University.