What happens when a sommelier spills while decanting an $800 bottle of wine?  Is there actually a correct way to serve wine? Ever wondered how much a restaurant wine director actually knows about wine: how does he or she determined which wine you, personally, will enjoy with your meal?
The new TV series Uncorked answers those questions by following a group of six candidates in training to become Master Sommeliers. They are all rising star somms from New York. (Yes, this show is based on the documentary Somm.) These sommeliers may be in the race for the first time, or they may have several failures under their belts, but they're coming back to try one more time.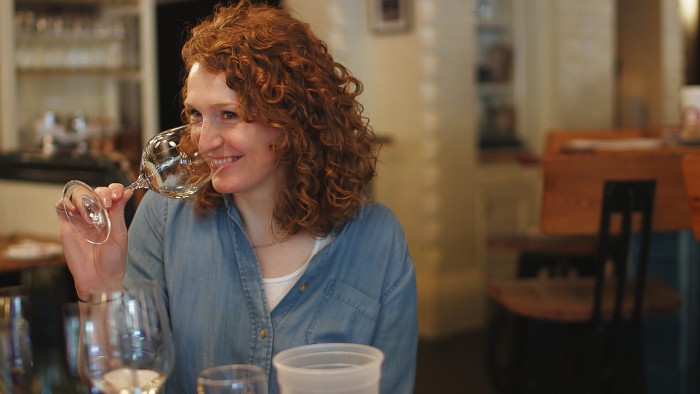 With clean cinematography and clear storytelling, the first episode of Uncorked kept me hooked all the way through. Onscreen, both the characters and the settings are colorful and crisp. We get a glimpse of each sommelier's personality and style: what he or she does well, and what they need to work on, in order to have a chance at the Master Sommelier title. Precision, history, training, memorization, analysis – and physical proficiency: these are all the skills necessary to become a Master Sommelier, and there are only 230 in the world.
In addition, some very useful tips from the somms are sprinkled into the show. What's the best wine to bring to a party? What three things should you tell your sommelier at a restaurant? Why do you aerate wine?
In case you follow sommelier careers, here are the six Master Sommelier candidates in the first show: Yannick Benjamin, Dana Gaiser, Morgan Harris, Jane Lopes, Jack Mason and Josh Nadel.
I spend a lot of time in the wine world, and I thought I'd be bored, wanting to fast-forward. I wasn't. I now know enough about the somms' characters to differentiate each of the six, but not enough to predict who might trip himself up, or who might sail through the next round on hard work and practice. Looking forward to the next episode.
All photos courtesy of Esquire Network