Without a doubt, one of the most recognizable styles of wine in the world is Champagne. Regardless of your level of wine knowledge, or even if you despise the beverage with all of your being, you know Champagne. It is the standard for hip-hop videos, World Series Championship celebrations and launching both ill-fated and well-fated ships alike. Champagne has been on top of the world for some time now, for a long time being the only choice in some people's minds when it comes to bubbly.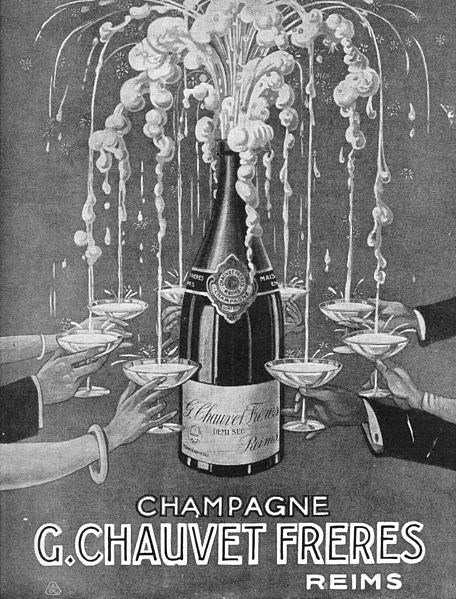 That is, until recently. Cue the dramatic piano music that almost always precedes an epic event, the appearance of a villain, or an unexpected twist. Mintel, one of the top food and drink market research firms in the world, with offices in London, Chicago, New York, Sydney, Tokyo, Shanghai, Singapore, Mumbai and Kuala Lumpur, projects that Champagne sales in the United Kingdom at the end of this calendar year will be down an estimated 32% from what they were a few years ago. In 2007, prior to the current global recession, Champagne sales topped $1.5 billion (USD), compared to the just over $1 billion they are projected to hit this year.
It's no secret that the U.K. has adored Champagne devotedly as part of one of the longest love affairs the wine world has ever seen. Now, all of a sudden have they fallen out of love? After all they have been through together it seems surreal. They have been to war together numerous times, having battled both a common foe and each other. So what happened? Did the Britons decide that they didn't like Champagne overnight? Unfortunately for Champagne, it seems the U.K., and the rest of the world have taken another lover, or to be more precise, lovers.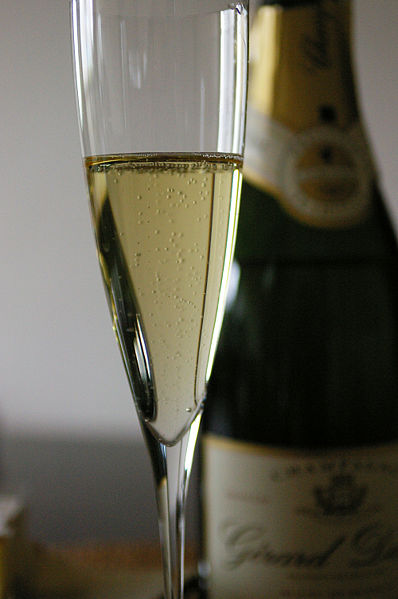 During the same period (2007­–2012), Mintel predicts sales of other sparking wine (all bubbly made outside of the Champagne region) will have risen by 55 per cent over the period, from $721 million in 2007 to $1.1 billion at the end of 2012. Furthermore, they expect this trend to continue for years to come as sparkling wine sales are projected to climb to almost $1.3 billion with Champagne sales falling below the billion-dollar benchmark to $945 million by 2017. To some, this is absolutely shocking.
These numbers may seem surprising, or almost shocking, but make sense when you delve a little further into it. These projections simply confirm what those of us in the industry have been seeing for years. People are over Champagne. I know, it's almost crazy to think about. However, the recession hit everyone, not just the UK. The drink made famous by celebrating seemed like the logical choice to cut out when pocketbooks got lighter. Not only did people have less reason to pop those bottles, but even when they did find a tiny reason to celebrate, could they justify shelling out the amount of cash that bona fide Champagne demands? During a global recession in which people are losing their jobs and their homes, it just doesn't seem right to crack open a $200 bottle of Dom Perignon and drink it, let alone spray it all over yourself and your family members as if you just won the Tour de France. I am reminded of the episode of the Simpsons in which Homer's bowling team win a big match and spray themselves with Duff beer, only to find out the bottles were $10 a piece and wring out their shirts into the empty bottles.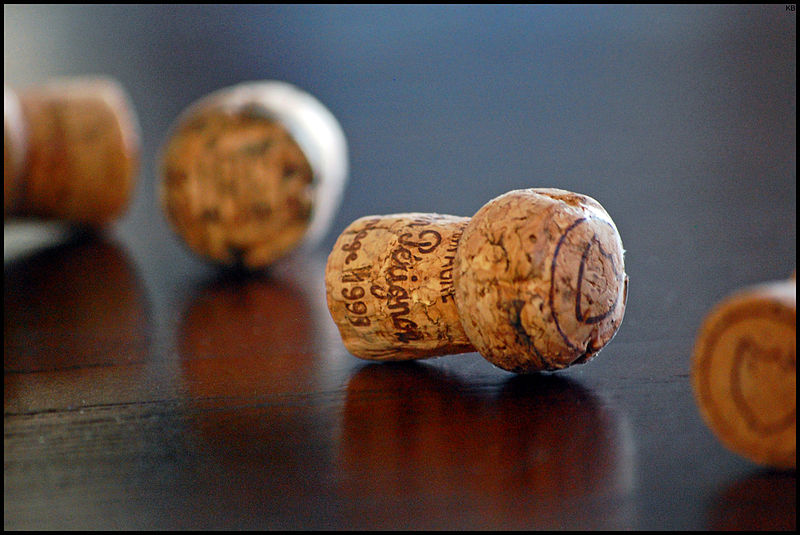 So, as is the case with every other industry on earth, when something you love becomes inaccessible, what do you do? You find the next closest thing in a price range that doesn't force you to refinance your house. In this case, the alternatives are numerous sparkling wines found in other parts of the world (sometimes produced using the exact same methods). More and more people in the U.K. were reaching for the wines of Cava, the inexpensive sparkling wine of Spain using the same labor-intensive methode traditionelle of Champagne, but using different grape varieties and available at a fraction of the cost. Sure, celebrating your anniversary with Cava may not be as sexy as celebrating with Champagne, but when times are tough, it will certainly do. The same trends are being witnessed in places like the United States, where the amount of Prosecco consumed nearly doubled from 2007 to 2010 according to report titled "The U.S. Wine Market: Review and Forecase" published in 2011 by Impact Databank and M. Shanken Communications.
Now, as much sense as that makes, money can't be the only reason, right? Surely there are more factors to the decline of Champagne and rise of other sparkling wines? Well, if other parts of the wine world are like Canada, and I know they are when it comes to wine consumption, the answer is only two words long: Buying Local.

In regions around the world people are embracing local products more than ever, including local wines. With new wine regions sprouting up everywhere there are more fantastic bubblies being produced than ever. In my neck of the woods, eastern Canada, we are witnessing the same trends as the U.K. Benjamin Bridge's 2004 Brut Reserve (featured in a Palate Press piece on Nova Scotia bubblies) outsold both Bollinger and Dom Perignon in the Nova Scotia Liquor Corporation in 2011, despite the fact that many local wine lovers speculated it would never sell at a $75 price tag. I had the chance to taste this wine and another of their products (a 2004 Blanc des Noirs) blind when first released. As a benchmark, the tasting used the ever popular Louis Roederer "Cristal" which we tasted side-by-side with the two Nova Scotian bubblies. Although the Cristal was noticeably well-made and absolutely stunning, the two Benjamin Bridge products stood up incredibly well, especially after considering that the Champagne sells for almost three times the bottle cost of the Nova Scotians. In an interesting twist, Benjamin Bridge's 2008 Methode Classique Rose was selected as one of two Canadian sparklers to be poured during the Olympic games in London. Even the U.K. itself is in a similar boat, with many traditional method sparkling wines produced in areas like Sussex being increasingly chosen over Champagne as the report from Mintel goes onto say.
Does Champagne still have its place in the world of wine? Of course. It can be an amazing product unlike any other on earth, and I don't foresee Jay-Z and Drake reaching for bottles of Prosecco or Crémant de Loire. However, when the more common wine drinkers are placed in situations in which they can save money, support local farmers, help put their local wine regions on the map, and still have an extremely high quality product are they still going to shell out the extra bucks for Champagne? Probably not, and this sommelier isn't either. These numbers actually came at a great time. I was starting to feel alone in this battle until I realized I had the whole nation of my ancestors in the U.K. supporting my choice, and they've been known to put a wine region or two on the map.
[author] [author_image timthumb='on']http://palatepress.com/wp-content/uploads/2010/12/35556_622319216089_94805108_37520069_8249390_n.jpg[/author_image] [author_info]Jonathan Wilson graduated from the Canadian Association of Professional Sommeliers in 2009 and was the recipient of the Kent Clarke Award for top graduating student. He possesses a Level 3 Advanced Certificate in Wines & Spirits from the Wine and Spirits Education Trust in London, and is currently working on his Level 4 Diploma in hopes of someday becoming a Master of Wine. He also possesses a Bachelor of Science in Biology from Dalhousie University in Halifax, Nova Scotia. Jonathan lives to write, speak and teach about wine as can be witnessed through his work with his business, Labeled Wine Consulting. He is also the resident sommelier at Nectar Social House in Dartmouth, Nova Scotia. Great wine, social media, and branding are not just strategies he utilizes in his business, they are his passions. [/author_info] [/author]