The heritage of the grapes that make our favorite wines has always been European, but will it remain so? Are there currently legitimate rivals to the vinifera monopoly that has ruled our palates? "Drink American" could be the slogan for the United States' fairly recent class of vanguard winemakers and vintners declaring that there are.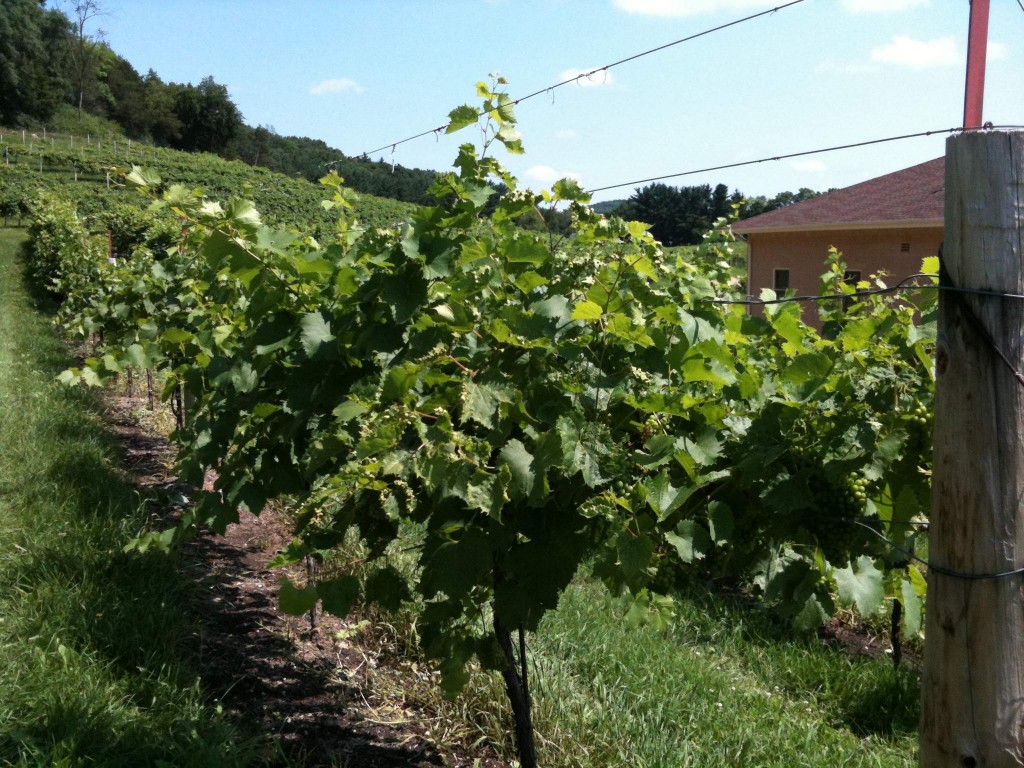 Palate Press has been discussing the potential impact of several indigenous species of grapes still little known and underutilized in North America. While these discussions have been going on, and the question of quality and comparability with all the grape varieties we have come to know and love, such as merlot, chardonnay and cabernet sauvignon has been asked, a handful of wineries around the U.S. have been preparing for 2010's harvest of the best native and hybrid grapes North America has to offer.
Those grapes include varieties like muscadines, norton, seyval blanc, maréchal foch, baco noir and blanc du bois. Each of these varieties comes with its own unique history and trajectory for the future.
Let's start at the furthest tip of the Southeast and move Northwest in order to discuss each in turn. Developed first by Spanish settlers in Florida over 500 years ago, muscadine (MUHS-kuh-dihn), a category which includes several varieties of both red and white grapes, is currently grown throughout the Southern United States. Its native habitat extends from North Carolina to Florida to Texas and everywhere in between. While predominately used for juice and table grapes, the muscadine has been cultivated for wine since the sixteenth century, and has come a long way.
Today, North Carolina is waging a campaign to claim status as home of the muscadine and doing a pretty good job. Duplin Winery and Hinnant Family Vineyards and Winery, both in North Carolina, focus their efforts almost entirely on the native muscadine and the intense variety of wines it can produce. The traditional Muscadine is a sweet red wine with tropical fruit flavors, bright acidity, and commonly compared with Muscat. The grape can also produce a dry, more deeply layered wine as well as a white wine. The most common white variety of muscadine is known as scuppernong. Hinnant Family is best known for their semi-sweet Scuppernong (SKUHP-uhr-nawg) white wine and their dry, slightly-oaked Noble red wine. Duplin Winery is known for their Hatteras Red, a sweet, red wine with multiple gold medals to its name.
Remaining in the South, blanc du bois (BLAHNK-du-bwah) is one of the younger grape varieties in North America to garner some buzz. Born in the University of Florida's Leesburg Research Station in 1968, blanc du bois is a hybrid of a muscadine hybrid (Florida D6-148) and a vinifera table grape hybrid known as cardinal. Its complex ancestry came about through an effort to create a regional grape completely resistant to Pierce's disease, and the last thirty years of planting has confirmed the success. The grape has been successfully grown everywhere along the Gulf Coast from Florida to Texas.
Texas' Haak Vineyards was among the first to plant the grape and has two acres of 27-year-old vines. The grape typically produces a spicy white wine with Muscat-like flavors, but the flavor profile can range anywhere between a Riesling and a Sauvignon blanc. The fan base for the grape has been growing with every vintage, and Haak has been unable to keep any of their three different wines on the shelves. Their most popular semi-sweet Blanc du Bois highlights flavors of peach, pear, and tropical fruit. Their dry version starts with grapefruit and finishes with lemon and honey. The reserve, also dry, is harvested from their oldest vines, oaked and sent through a secondary malolactic fermentation.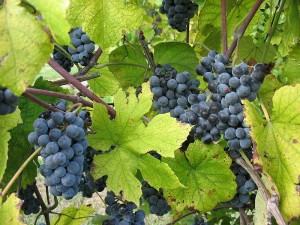 For our next grape we expand from the South into the Midwest. Norton possibly takes the award for most controversial and mysterious North American variety due to an active debate over whether it is 100% aestivalis or a hybrid with vinifera. Many loyal disciples go so far as to claim Norton to be the only fine, dry red wine native to the U.S. It certainly has an interesting and distinguished history. Commercially available by the 1830s, Norton won critical, global acclaim in 1873 at a competition in Vienna when it was declared the "best red wine of all nations." Unfortunately prohibition all but killed the success of the grape, and only in the last twenty years has the grape begun to resurface. In 1993 columnist Gerald Asher devoted an April feature to Missouri and its Norton saying that it was an "indigenous grape that might yet do for Missouri what cabernet sauvignon had done for California."
The historical home for the norton grape, Missouri, and its neighbor, Virginia, are where many of the best wines come from today. Chrysalis Winery and Horton Winery have done the most to push the unfamiliar grape to a broader audience. Chrysalis has the largest planting of the variety in the world with 69 acres. Typically Norton has a mixed berry flavor profile reminiscent of Zinfandel with strong acidity in the finish. Capable of being fruity and oaked or dry and subtle, the wine has been compared to wines of both Bordeaux and the Rhône.
Seyval blanc (Say-vahl BlahN) has recently become the most common white wine grape planted in the Eastern United States, so it can't necessarily be considered a sleeper. Nonetheless many wine drinkers west of the Mississippi are unfamiliar with the grape and the wine it is capable of making. A French American hybrid of V. rupestris and V. vinifera, the grape is well adapted to shorter growing seasons and cold winters. Some consider the wine made from seyval blanc to be a bit thin and prefer to run the grapes through a malolactic fermentation or to age it in oak.  To avoid the issue, some of the best Seyval blanc is served young and chilled as a fruity summer wine with aromas of either melon or grapefruit.
England has developed quite a love affair with the variety and run afoul of EU authorities over its non-European heritage. Canada makes quite nice sparkling wines from seyval blanc, particularly in Quebec. In Wisconsin, Wollersheim Winery has been selling a very popular Prairie Fumé made from seyval grapes grown in New York.  Winemaker Philippe Coquard experimented with several styles of Seyval blanc that never took off before finally developing the Prairie Fumé in 1988. It was an instant hit and as Coquard says, "No one is offended by it, and everybody likes it." The Prairie Fumé follows the light and fruity formula deliciously and challenges any sweet Riesling.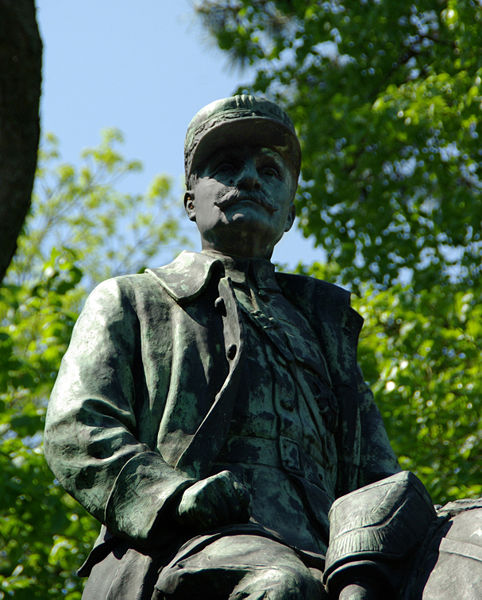 While seyval has been the mainstay of Wollersheim, it is easy to tell that Coquard's passion is Maréchal Foch (Mah-reh-shal Fosh). Foch, a red grape, widens our geographical journey to include the Pacific Northwest along with the Midwest and Fingerlakes. The grape is a complex hybrid of riparia, rupestris, and vinifera introduced to the U.S. around the same time as baco noir and seyval blanc in the early 1950s. Maréchal foch was first planted in France in 1920 and thus named after the French marshal Ferdinand Foch.
Coquard, whose father came from France to start the winery, believes that foch is simply the best grape for Wisconsin's climate. Planted all over the Midwest and growing in popularity in the Pacific Northwest as well, foch is cold-hardy and early ripening. Coquard promotes what he calls, "The five faces of foch," highlighting the versatile nature of the grape which Wollersheim uses to produce a reserve, a blush, a medium-bodied wine, and a port-style. Wollersheim's most popular Foch is what Coquard refers to as the "Merlot of Foch," but is formally titled Prairie Sunburst Red. With fewer Burgundy characteristics than he would like, the Sunburst is more reminiscent of Beaujolais.
Winehaven Winery in Minnesota has been winning acclaim for their Maréchal Foch as has Airlie Winery in Oregon. Kyle Peterson of Winehaven describes their Foch as being like a fruit-forward Pinot noir.  They have been winning awards with the wine every year since 2000. Foch's best kept secret, according to Peterson, is that it is an ideal food wine, easy to pair with diverse meals from ribs to salmon to pasta.
On the edge of what would be considered a grape-friendly climate, Peterson says they have had no winter kill for at least 10 years and they have been growing the grape for over 30. He describes Winehaven as developing a regional character for its wines through growing what others cannot, and feels that hybrid grapes are in much the same place hybrid cars where several years ago. While people knew little to nothing about them before, now having tried them they learn they like them.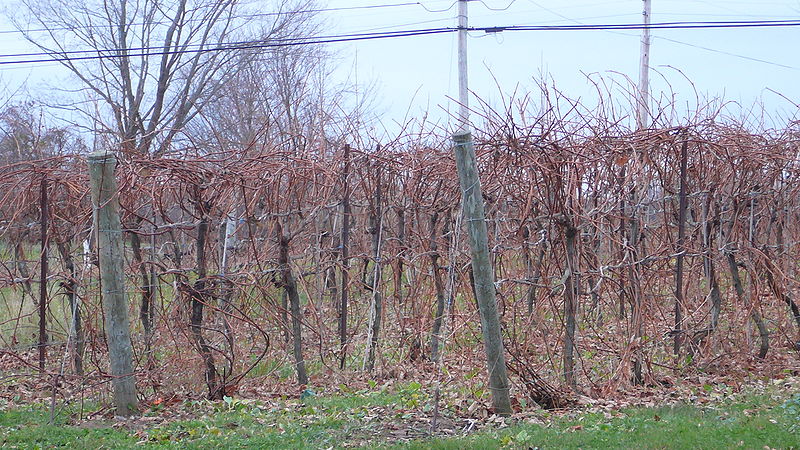 Staying in the Midwest, the Great Lakes, and the Pacific Northwest we arrive finally at baco noir (BAH-koh NWAHR).  This grape, another riparia and vinifera (folle blanche) hybrid, is producing some wonderful red wines. François Baco (1865-1947) developed baco noir in southwest France in the year 1902, and it was introduced to the U.S. in 1951. Often with the scent and flavor of blueberry and plum, Baco noir is typically a dryer wine. In Oregon, Girardet Winery has had great success with it.
While some of these hybrid and native vines date back to before vinifera varieties were widely planted in the United States, the growing popularity for the wines they produce has been more recent. And in some regions such as Oregon, Washington State, and Texas hybrids are being planted over vinifera. The winemakers that are pushing the frontier of natives and hybrids claim that their customers are getting younger and they are tiring of the dominant vinifera options. Due to these reasons and others, many young wine drinkers are driving a movement that may do for wine what the micro-beer phenomena did for beer—open the market and the world up to a larger diversity of wonderful and textured flavors.
Don't be afraid to try a wine simply because you haven't heard of it, and don't be afraid to order a wine because you don't know how to pronounce it. With the help of the genetic diversity right here in North America there are many more delicious wines out there waiting to be experienced.
You might also like:
---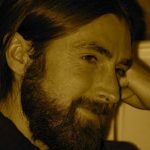 David Mark Brown is a freelance writer and author as well as a home winemaker and proud owner of his urban vineyard (of 12 vines).  You can follow David's current projects at his web site: David Mark Brown Writes. David and his family currently live in Salt Lake City and have lived in the Rocky Mountains for the last seventeen years.