Editors' note: To close 2011, Palate Press: The online wine magazine will be featuring some of our top stories from the past year. Our third piece comes from Lindsey Zahn, offering a passion for both wine and the law, and giving us a primer on how those laws affect wine bloggers.
---
Introduction
The early days of the Internet were like a snowy country road: directionless, unpaved, and in dire need of regulation. Whereas legislation governing the internet developed as business transactions and the amount of endusers grew, there are many aspects of law that still remain uncertain with respect to internet regulation.

One of the complications that recently developed with respect to blogging on the internet concerns creating a website exclusively to post content from other blogs. Clearly, posting the full content of other blogs, without the permission of and/or accreditation to the respectable author, is a violation of fair use. But what happens when a website is solely created to post excerpts from other blogs? Is this "fair use," even if permission is granted for the website to use the content? And what happens if the original author of the blog article does not grant permission to the website to use its content, yet the website owner proceeds with using the content regardless? These issues, and several more, arose recently in the world of wine blogs.
Background (Facts)
Recently, Wine Miles, a site owned by Scott Williams, appeared on the web. Wine Miles' subheading is "The Best Minds In Wine," and its mission is "to serve as a comprehensive gateway to the best minds in wine." Additionally, Wine Miles distinguishes itself as being ". . . dedicated to promoting the best wine bloggers and making it easy for wine enthusiasts to stay up to date with the latest wine commentary, happenings, and blogging, all in one place. The website itself is a conglomeration of the work of many wine bloggers throughout the internet. Originally, Wine Miles posted full content of other blogs but has since changed its tactics, (perhaps because of potential legal problems): only partial content of each blog is posted with a link to the full text on the original blog site appearing at the bottom of the article on Wine Miles.
The "About Us" section of the Wine Miles website indicates that wine blog owners "can syndicate their blog or web site content as an RSS Content Partner, or individuals without web sites are free to make posts to Wine Miles as a Contributing Writer at any time." To become a Contributing Writer, Wine Miles requires site registration and for the writer to publish content through Wine Miles' "self service Content Management System backend" and "all Contributing Writers who publish at least ten approved, original, articles or blog posts, are entitled to 100% of the ad impressions displayed on their posts." Whereas requesting the registration of blog writers who are interested in having their content published on the Wine Miles site seems reasonable, several problems have since arisen amid the wine blogger community.
David Honig of Palate Press was featured in an article written by Jeff Lefevere of Good Grape and noticed the content was posted on several additional websites. The additional websites that posted the article indicated the article was written by authors other than Mr. Lefevere. Shortly thereafter, Mr. Honig received an e-mail from Mr. Williams of Wine Miles stating that, "Many of the top Wine blogs have agreed to syndicate their RSS feed to us, and I would now like to request permission to re-publish your RSS blog feed on our web site too." The e-mail was allegedly sent before the site was launched to the public and Mr. Williams indicated that, although he fully integrated the content of Palate Press into Wine Miles, the information could be removed upon request. Additionally, Mr. Williams added that, "[f]eatured on our home page are our blog partners most recent syndicated posts, and all older posts can be found in categories and tags down the right side navigation of our site." This suggested that the featured blog partners, such as Palate Press, Washington Wine Report, Benito's Wine Reviews, and RJ's Wine Blog, gave Wine Miles permission to publish their content; this strategy, when used collectively throughout the wine blog community, caused many authors to believe that their blogger colleagues granted permission to Wine Miles and, therefore, they should as well.
After becoming suspicious of the tactics used by Mr. Williams, we contacted several wine bloggers who are "featured blog partners" on the Wine Miles site. Sure enough, most authors indicated they either did not receive an e-mail from Mr. Williams or the authors requested that Mr. Williams remove their blog content from his site. Whereas few authors did "approve" after receiving the e-mail, the majority of those authors did not realize the suppositions behind Mr. Williams' acts. Several bloggers indicated that while they received the initial e-mail from Wine Miles requesting approval, "Wine Miles had already stolen my site, without my permission." Some bloggers suggested that changing the RSS settings to allowing an RSS Full Feed prevented Wine Miles from stealing content as easily.
When contacted with respect to this issue and the legal ramifications thereof, Mr. Williams failed to respond to e-mails.
The Law (Fair Use)
The prevailing issue in a case like the one entailing Wine Miles is "fair use." What constitutes fair use of another individual's written work on the internet? In this case, Wine Miles originally used the full text of blog articles from other blogs. Shortly after launching, Mr. Williams changed Wine Miles such that blog articles that are posted contain a snippet of the actual blog article with a link back to the original post. And, in some cases, photos from the original blog post are posted on Wine Miles. Does this violate fair use?
The governing statute on fair use is Section 107 of the Copyright Act of 1976, or 17 U.S.C. 107, which reads as follows:
Notwithstanding the provisions of sections 106 and 106A, the fair use of copyrighted work, including such use by reproduction in copies or phonorecords or by any other means specified by that section, for purposes such as criticism, comment, news reporting, teaching (including multiple copies for classroom use), scholarship, or research is not an infringement of copyright…
Under a broad reading of Section 107, if the act by Mr. Williams constitutes fair use of copyrighted work, his acts do not violate copyright as long as the purpose of Wine Miles is for ". . . criticism, comment, news reporting, teaching . . . scholarship, or research . . . ." However, if Mr. Williams' utilization does not constitute fair use, Wine Miles is in violation for infringing copyright material.
Section 107 of the Copyright Act of 1976 lists four factors that help determine what constitutes fair use. These factors are: (1) the purpose and character of the use, including whether it is for commercial use or for nonprofit educational purposes; (2) the nature of the copyrighted work; (3) the amount and substantiality of the portion used in relation to the copyright-protected work as a whole; and (4) the effect of the use on the potential market for or value of the copyrighted work. A site like Wine Miles exists for a commercial purpose, which contradicts the first factor of what constitutes fair use. Surely, if the site existed for a non-commercial purpose, a finding of fair use might be reasonable. Additionally, if Wine Miles continued to copy full articles from blogs without the permission of the original authors, this undertaking would clearly violate the third factor of fair use.
Generally, when fair use is imprecise or cannot be defined, courts will favor use of copyrighted material when it advances scholarship, education, or contains academic criticism. However, courts are increasingly skeptical of the use of copyrighted material when such use generates income or inhibits the income of a copyright owner.  Whereas, arguably, a small excerpt of a blog article with a link to the original blog may constitute fair use and thus not be an infringement of copyright, there are still subsequent issues pertaining to Wine Miles that since manifested.
Subsequent Issues
While the legal issue of fair use certainly governs this problem, an additional issue that may arise concerns the amount of traffic Wine Miles receives from content that does not belong to the owner of the site. This is even more of a concern after considering that Wine Miles uses advertisements and has sponsors that pay per view or per click, which constitutes a commercial purpose of the site. The traffic that is generated from posting blog articles written by other authors without the permission of the authors is certainly legally questionable, but more so if the owner of a website generates revenue from traffic produced by unoriginal content. The commercial nature of sites like Wine Miles would outwardly persuade a court that the use of copyrighted material infringes copyright.
Additionally, there appear to be a current influx of websites that use the RSS feeds of blogs, linking to the original websites, to generate money and run commercials from content authored by other individuals. Sites include Virginia Wines Daily and The Food & Wine Daily. It appears that these websites operate in a similar fashion to Wine Miles: using RSS feeds of other blogs for the majority of their content. Similar to the new tactics of Wine Miles, these sites only post part of the blog article and link to the original site.
What is interesting to consider is that, whereas large-name blog owners that already generate an admirable amount of traffic might be vexed by the operations of Mr. Williams, smaller blogs that spawn less traffic may actually appreciate sites like Wine Miles. For authors of lesser-known blogs or blogs with fewer visitors, a site like Wine Miles might actually be a useful resource. Smaller blogs might receive increased traffic from Wine Miles' patrons, spawning greater interest among new visitors through the efforts of an external site.
Remedies
Whereas Mr. Williams' original e-mail indicates that he will remove content of any blogger who does not want their content posted, this causes an important question to arise: is removal of content sufficient? In such instances where removing content is not an adequate remedy, two legal remedies remain: injunctions and monetary damages. Section 502 of the Copyright Act of 1976 allows courts to grant  ". . . temporary or final injunctions on such terms as it may deem reasonable to prevent or restrain infringement of a copyright," but sometimes such a directive may insufficiently compensate those harmed. In instances where individuals are not adequately compensated for the injury, Section 504 of the Act allows the copyright owner to recover actual damages and profits or statutory damages. Actual damages and profits are defined in Section 504(b) as:
The copyright owner is entitled to recover the actual damages suffered by him or her as a result of the infringement, and any profits of the infringer that are attributable to the infringement and are not taken into account in computing the actual damages. In establishing the infringer's profits, the copyright owner is required to present proof only of the infringer's gross revenue, and the infringer is required to prove his or her deductible expenses and the elements of profit attributable to factors other than the copyrighted work.
In a case such as the one presented in this article, a copyright owner may be entitled to recover actual damages for loss of traffic and advertisement revenue, as well as any profits that Mr. Williams incurred as a result of using the owner's copyrighted work. A copyright owner may, as an alternative to actual damages and profits, recover for statutory damages. Section 505(c)(1) of the Act defines statutory damages as:
. . . all infringements involved in the action, with respect to any one work, for which any one infringer is liable individually, or for which any two or more infringers are liable jointly and severally, in a sum of not less than $750 or more than $30,000 as the court considers just. For the purposes of this subsection, all the parts of a compilation or derivative work constitute one work.
Furthermore, in cases where the owner "sustains the burden of proving, and the court finds" that the violator acted willfully, a court may use its discretion under Section 505(c)(2) of the Act to increase the statutory damages to no more than $150,000. In a case like the one involving WineMiles, a court could increase statutory damages to $150,000 if the copyright owner sustains its burden of proving that Mr. Williams willfully committed copyright infringement.
In addition to injunctions and monetary damages, a court may, under Section 505 of the Act, use its discretion to "allow the recovery of full costs by or against any party other than the United States or an officer thereof. Except as otherwise provided by this title, the court may also award a reasonable attorney's fee to the prevailing party as part of the costs."
Conclusion
It seems far from fair, let alone compliant with the conditions of fair use, that a website owner generate revenue and traffic from the intellectual property of other individuals. While a more reasonable platform could allow individual bloggers to receive monetary compensation from WineMiles' advertisement revenue, it is still unlikely such a business model would respect copyright laws without the permission of the original author. Accordingly, the best short-term solution to the ongoing difficulty encountered by many bloggers in the wine community is to ask Mr. Williams and others to remove content created by other authors. Bloggers who feel their business is harmed to a greater extent can seek legal solutions, such as an injunction against Mr. Williams or actual or statutory damages. However, the most appropriate and effective long-term solution is to cease the operation of websites like WineMiles.
(Note from the Publisher – This article is particularly timely in the wine blogging world. Just last week VinTank identified a significant problem with Snooth using CellarTracker tags without permission. Snooth says it is fixing the problem with CellarTracker, though to date it is not at all clear that it is making the same efforts to be sure it is not using other websites' data for commercial purposes. If you determine that Snooth, or any other website, is crawling, scraping, or otherwise stealing your intellectual property, we would be interested in learning about it. Send it, in confidence, to copyright@palatepress.com. For more, see the original story, Is Snooth scraping data from CellarTracker?, and Snooth's CEO's response, An Apology to CellarTracker.)
---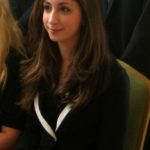 Lindsey is the founder and author of On Reserve: A Wine Law Blog. She is a 2L in law school and has a passion for the hospitality industry that furnishes her interest in wine law. Additionally, Lindsey is a recent graduate of the Cornell University School of Hotel Administration. In the future, Lindsey aspires to connect both her legal and hospitality backgrounds as a wine lawyer.