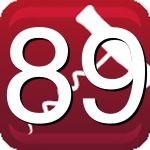 The nose is interesting, showing black fruit, blackberry and elderberry, sweet cherry, and charred wood. Blackberry and raspberry are together with black pepper on the palate. More shows on the mid-palate, as sage, lavender, and then smoked meat come through. The florals, spices, and meat flavors linger on the finish. Drink with lamb chops. Recommended. 89.
WHO: Anemoi Wines
WHAT: Red  Blend (Petit Verdot 60%, Syrah 40%)
DESIGNATION: Notus
WHERE: Colorado, Grand Valley
WHEN: 2011
HOW MUCH: $75
Canyon Wind Cellars offers Palate Press readers a 10% discount on the wines from all three of its labels, 47-10, Canyon Wind, and Anemoi. Shop Canyon Wind and use promo code "PalatePress" to get the discount.