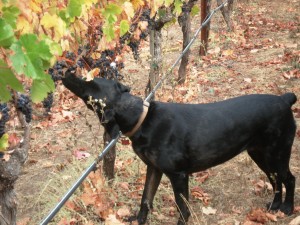 The many storied wine regions of Northern California experienced a harvest this year that was in one way, ideal and in another quite anxiety-inducing.  Fruit growth was delayed this year by a cooler spring and summer, but the overall temperatures were predominantly even across the board, allowing for long hang-time and good even ripening in the vineyard.
Towards roughly the lower end of the NorCal, the Carmel Valley appellation experienced a good-sized crop of fruit with great quality all across their mainly Bordeaux varietals.  Walter Georis and Damien Georis (no relation) of Georis Winery began bringing in their Sauvignon Blanc around the last week of September and continued to bring in fruit up until the last week of October.  Early in October W. Georis was already describing his Estate crop as "exceptional, with a "high yield."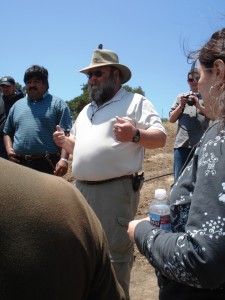 A little further North, the Santa Lucia Highlands (SLH) were enduring a completely different harvest.  Most of the grape varieties in SLH are Burgundian in origin, as such they are usually harvested early during crush.  Thus, while much of NorCal was trying to ride the razor's edge of hang time versus avoiding the expected rains in mid-October with their Bordeaux varietals, SLH was predominantly harvested by the time that rain arrived.  Andy Mitchell, longtime Director of Vineyard Operations for the originators of the SLH appellation Hahn Estates, was very pleased with this year's harvest.  He reports that despite the 2009 harvest "being on the back end of a 3 year drought, [it] should be pretty good for Pinot [and] Chardonnay."  He goes on to say that "the growing year was great with respect to temperatures as there were only a few nasty heat waves to deal with.  Bottom line, 'cause everyone likes the bottom line, I think 2009 could give 2007 a strong challenge as the vintage of the decade for Pinots & Chards."  Quite an exciting endorsement, indeed!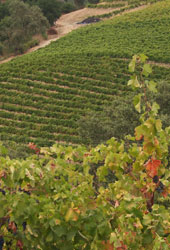 Traveling up 101, we head into Sonoma Valley – more specifically  in the Russian River and Dry Creek Valleys – where the report for crush was much easier than in SLH and showed very good typicity.  Pedroncelli Winery finished bringing in all of their fruit by October 9th and with the cooler summer and long hang time that they experienced, think that 2009 could be a "vintage to remember."  They had a "bumper crop" of Zinfandel over 2008, which wasn't surprising, due to all of the frost difficulties suffered by that vintage.  A little ways over in RRV, Suacci Carciere Winery had one of their largest crops ever at 10.5 tons.  Their summer was so cool that they were worried about some uneven ripening in their vineyards, but the unusually welcomed heat spikes in the last few weeks before harvest solved that issue – strange relief to applaud a heat spike near harvest!  They were also able to pick before the rains hit in mid-October and thus were safe from any rotting issues.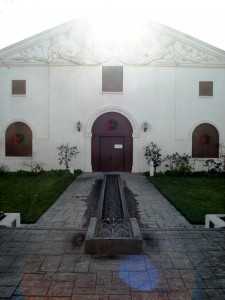 Finishing up in Napa Valley, the longer ripening varieties over on this side of the state did run into potential issues with the mid and late October rains.  Hayman & Hill winemaker Jamie Meves described a very schizophrenic harvest with temperatures ranging from 100 degrees F necessitating cooling by sprinklers, all the way down to a frost-protected 30 degrees, within just a single week!  Similar fluctuations in precipitation (also experienced elsewhere in the state) resulted in a "fast and furious" crush that finished about two weeks earlier than the average.  Despite all of this dynamism, the fruit quality was still quite good and immediately showed great aromatics in the winery.
Continuing with this thread, if the lighter-skinned varieties of grape such as Merlot had not been picked, those vineyards most likely experienced the cool burn of mold and rot on their vines.  Alternatively as Jeff van de Pol, Enologist of Chimney Rock Winery in Stags Leap District pointed out, any "Cab Sauv that was still hanging, with its thick skins and loose clusters,  was able to largely escape the rot problems in other areas."  He went on say that "for those wineries with adequate irrigation water and solid viticulture practices, the 2009 harvest proved to be quite successful. Yields were a bit below expectations, but the relatively mild summer led to near ideal ripening for most red varieties. As such, the '09's will likely be balanced wines with naturally lower alcohol levels and good acidity."
Largely good news about what is fermenting to be a good to an exceptionally good vintage in much of Northern California.
Amendment: This article was amended on 01/26/10.  Hayman & Hill winemaker Jamie Meves' name was corrected, as was the Napa appellation for which he describes their hectic harvest.  The SLH coverage was added with additional information kindly provided by Hahn Estates' Vineyard Manager, Andy Mitchell.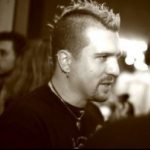 Ward Kadel is the West Coast Ambassador & Staff Blogger for WineLog.net.  He will try any and all wines and tends to write about the parts of his life that include wine…like virtually all of it!  He and his wife grew up in Napa and Sonoma and they still live nearby in the Bay Area.