Text and photos by Linda Castrone
California wineries have thrown open their doors this harvest season. Make that wide open. With this recession eating into wine sales and other discretionary spending, tourist revenues are down more than 20 percent this year in the two largest tourist areas of Napa and Sonoma counties.
So wineries are getting creative. They are offering new attractions such as wine education, behind-the-scenes access to the winemaking process and the kind of TLC normally reserved for relatives and rock stars.
Need a special place to pop the question? Matanzas Creek will reserve its Secret Garden. Feeling sporty? Visit deLorimier and Imagery for Bocce or croquet. A picnic lunch and Pétanque? Chateau St. Jean or Michel-Schlumberger are happy to host you.
How about a ride through the vineyards? You can climb into a Swiss Army vehicle at Bella, an SUV at Stagecoach Vineyard, a tractor-pulled tram at Benziger or a hay wagon at Larson Family Winery.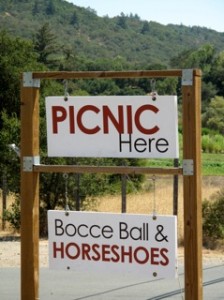 In mid September, wine lovers eager to help harvest grapes, work the sorting table, stir the fermenting tanks or dine with a winemaker under the stars got their wishes via the first annual "Crush" weekend hosted by the Heart of Sonoma Valley wineries, with various events starting at $30 per person. Meanwhile, guests at the three-day Camp Schramsberg in Napa Valley paid $1,100 for roughly the same opportunity, plus classes at the Culinary Institute of America and lessons in how to open sparkling wine with a saber.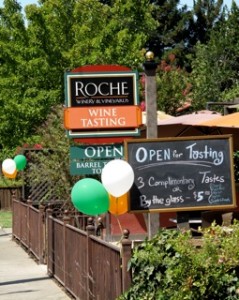 "We're always looking for something different," says Barry Dodds, wine educator for Freemark Abbey. "[Since 9/11,] when tourism went into the potty, there is never going to be a year when you can take anything for granted."
Out-of-state visitors, once the backbone of Wine Country tourism, have been replaced by locals looking for something to do within easy driving distance. Some industry watchers estimate that 60% of visitors now come from the greater Bay Area, with many of the remainder traveling internationally.
"A lot more locals are taking day vacations," says Cindy Friedman, consumer marketing manager for Gloria Ferrer, "and we're a great first stop." Ferrer sits along Highway 121, one of the main arteries north into Sonoma Valley, Napa Valley, and the shared Carneros district. In addition to sipping a glass of bubbly on the terrace, visitors can sign up for classes on how to taste wine or pair sparkling wines with cheeses.
"When you have a wine library like I have, history is your biggest asset," Dodds said. Freemark's library dates back to 40-year-old bottles from its first vintage. Visitors can buy wines made in a special birth year or the year they got married. Or they can take classes that let them fine-tune their palates with side-by-side comparisons of Cabernet Sauvignons made from different vineyards in a horizontal tasting, or from the same vineyard over several decades in a vertical tasting.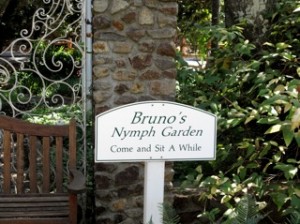 Bug farms and sustainable farming are the hooks at Benziger. "We want nature taking care of things out here, but we have to assist a little," explain tour guides on the hour-long biodynamic tram tour. The Insectory is planted with flowers that attract good bugs as well as predators. Its sheep, chicken and Highlander cows provide the compost that helps them grow. Two tours—by tractor-pulled tram and by electric car—give guests an up-close look at Benziger's Sonoma Mountain acreage.
Kunde Family Estates offers "Eco-Tours" that attract hikers, bicyclists and dog lovers. "We're trying to make sure we stand out," says fourth-generation winegrower Marcia Kunde Mickelson.
Further north, in a Santa Rosa industrial park, Siduri Wines attracts travelers who are already fond enough of its wines to request a site visit. Co-owner Adam Lee calls its location "a barrier to entry" that weeds out party limos filled with indiscriminate imbibers. Even so, he says, summer crowds have been heavy but haven't resulted in huge sales. "The rest of the year we get fewer people but they're bigger buyers." Summer visitors often travel with young children and may not have as much time or money to spend on wine, Lee speculates.
Ralph de Amicis, Sonoma-based tour guide and co-author of Dream Tours of Napa & Sonoma (Cuore Libre Publishing), has seen a marked change in the tastes of his customers. "They like small wineries because of the personal touch," he says, and because sometimes the owner or the winemaker is the one pouring their samples. They like food pairings, partly because de Amicis counsels them to eat some fat and protein after every two wineries to keep their palates fresh. That can be challenging in Napa Valley, however, because only a few wineries have permits to operate delicatessens on their properties.
Matanzas Creek is best known for its lavender gardens, but recently added a Bocce ball court. Similar to Pétanque, Bocce is the the Italian version of lawn bowling that has become popular with young and old audiences. "It's the only game you can play while holding a glass in one hand," says Chris O'Connell, the winery's hospitality & retail sales supervisor, "and you can play it without breaking a sweat."
"The wine tasting consumers are more experienced than in past years," says Josie Gay, executive director of Heart of Sonoma Valley Wineries. "You have to do things that are unique, get them involved, hands-on, or give them education. If you do, they leave with great memories and a renewed passion for wine." Attracting tourists is an immediate goal for wineries, but those eyeing the future have begun to target potential markets 35 and younger. For them, Facebook and Twitter campaigns now promise price breaks, free tasting room admissions and special notice of VIP events.
"The average age of a wine tourist is 47, but we have to be aggressive about going after the 21- to 35-year-olds," says Tim Zahner, spokesman for the Sonoma County Tourism Bureau. "We want to align ourselves with high-income baby boomers, but we also want to be welcoming to the Millennials and Echoboomers."
No matter what their age, overnight visitors can expect to get a lot for the money in wine country, Zahner says. Hotels are offering value-add perks like wine receptions in the evening, a third night free, spa packages and flexible last minute pricing. Additionally, many hotels are offering tasting packages that include breakfast and tasting passes at area wineries.
— Linda Castrone is a Sonoma County based writer and blogger who specializes in food, wine and travel. She has deep roots in daily journalism, serving as writer and editor at The Denver Post, the Rocky Mountain News, the Charlotte Observer and the Boulder Daily Camera.  Her blog is Vine to Wine, A Year in the Vineyards.