In Part II of Paul Mabray's review of the best wine-related iPhone application (see Part I), he reveals his Top Five recommendations — a list that includes wine apps. that yield significant value and functionality.
The best advice is to not get too frothy about any one phone and find a device that serves your needs without having to put on your Nostradamus hat.  However, if you're a wine lover, the phone that unquestionably gives you the most bang for your buck is the iPhone.
If you're not sure about the need for all five of Mabray's recommendations, you can also do your own analysis by visiting each of the company web sites where additional information, product features and the overall value proposition for each application is explained.
Picking up from Part I, Mabray wraps up his recommendations by naming his Top Five and providing some direction for the wine industry at-large:
The VinTank Top Five Recommended Wine Applications for the iPhone
Hello Vino –   Hello Vino's app (the upcoming new release version) is a great tool for a point of purchase (POP) decision when you are looking to match a food with a recommended wine.  With their new features integrating Twitter and Facebook, Hello Vino will help extend the recommendation value of the wine brand and price point.  I very much enjoy the applications easy to use navigation (often copied by other wine pairing apps) helping consumers choose wines at key buying locations, at the retailer or at the restaurant.  Hello Vino could benefit from additional expert matching coupled with their food algorithm (since tastes are subjective, and we tend to group in audiences).  They also could use some rating tools to let them know which pairings are working better from a consumer perspective (a "how do you rate this recommendation").  Finally, tools that match unusual wine pairings for exploration would also be a great addition (like WineSteward, see our honorable mention).

Wine Prices – Historically, VinTank has been a fan of Wine Prices, an application developed by Vinfolio and powered by VinCellar.  Although this FREE app seems to only fill a small niche with wine collectors, it is a great tool for researching wines to get pricing information, ratings (professional and VinCellar), as well as locations to buy unique products.  This could be a very helpful tool for POP decision.  VinCellar could benefit from a UI upgrade and integration with its VinCellar platform, as well as surfacing its CellarTracker (its key partner) ratings and eventually enabling new marketplace features on the app.  CellarTracker is an online database for wine and serves as a cellar and wine tasting management tool. This is app is full of incredible data.
Cor.kz – As the only platform to have access to managing your CellarTracker account, Cor.kz created one of the best cellar management tools.  It also includes strong content on its home page and throughout the tool (wine terms, etc) all fed by the CellarTracker database (the Pedia button).  It has key integrations with Facebook and Twitter as well as WineSearcher.com. Although missing a food-pairing tool, it has excellent pricing and review information to assist in POP decisions.  It would benefit from a UI upgrade.  It would also be helpful to integrate CellarTracker's partner reviews (via VinCellar) and marketplace features for CellarTracker users.  Finally I'd like to see a portion of the tool able to function better when someone has no internet connection (features resident on the iPhone).

Velvet Vine – Probably the most elegant UI of all our recommended applications, Velvet Vine is one of the best wine journaling tools on the market. It allows you to add great profiles and notes to be shared within its closed community, with a clean and intuitive UI throughout most of the application.  I had trouble with the notion of tasting notes vs. reviews vs. journaling for the wine as those three functions seem duplicative, and the database was a bit incomplete.  When searching for wines there quite a few missing from the database, so it would benefit from obtaining wine information from a clean data source.  However, its method for ensuring normalization of all wine information in their results is clean and elegant.  This app can definitely benefit from extending its reach beyond its closed network.

Drync – Probably the largest user base for any wine iPhone app (100K+), Drync has tremendously improved its upcoming release since our last review and added more social media capabilities while focusing on cleaning its data.  Its FREE version delivers significant value even with its advertising model, and it has an extensive amount of wine in its database (albeit less than optimally clean due to the source of the data but they are making tremendous strides to create mechanisms to clean the data). However its open search effectiveness (using abbreviations, misspellings, et al) is one of the most powerful of all the apps reviewed.  Just as many of the previous tools mentioned, Drync's consumer reviews (including a partnership to get reviews from Gary Vaynerchuk), its professional reviews, and its deep data about prices also create another great tool for helping POP decisions.  This is especially useful with their additional recommendations from their "Featured" and mathematically generated "Most Popular" and "Top Wanted."  As another app that could benefit greatly from food/wine pairing and UI upgrade, we also feel Drync is the best-suited app out of our top five to adopt a store locator feature.
* I able to review the upcoming version of these two apps to release in the next few weeks.
Where do we go from here?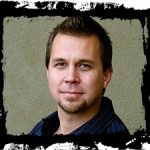 iPhone apps are proliferating at an incredible rate and most have a lot of room for continual improvement.  Clean data still seems to be a key problem that is endemic across the majority of applications.  Thematically, these apps are primarily consumer focused with major categories being wine journaling/tasting notes, food and wine pairings, store locators, and wine education.  No business-to- business apps for wine exist and there are very little meaningful interaction mechanisms between wineries and consumers.
So if you've caught the application fever, I hope to convey that stage is set for an "Uber" application to develop.
There is great opportunity for the development of an application that takes the best parts of the few and dissolves the numerous shortcomings of the many to create a new and  truly meaningful mobile communication vehicle between wine companies and consumers. Because isn't that what we're all looking for anyway?
About Paul Mabray
Paul Mabray is founder and Chief Strategy Office for VinTank, a digital think tank for the wine industry.
Paul has been in the wine and spirits industry for over sixteen years. He founded Inertia Beverage Group in 2003 as one of the first technology providers created to bridge the barrier between wineries and their customers. Mabray was CEO from 2003 until 2008 creating the largest e-commerce platform for the wine industry, the Rethink Engine.  For his last six months at Inertia, Paul was Chief Strategy Officer and EVP of Business Development in charge of creating key strategic direction, business development, and mergers and acquisitions. VinTank is a continuation of his desire to help revolutionize the wine industry through e-business and innovative digital products and marketing.
For more information visit http://www.vintank.com.